Sapphire Radeon HD 7770 Overclock Edition 1GB Graphics Card Review
---
---
---
Chris Hadley / 12 years ago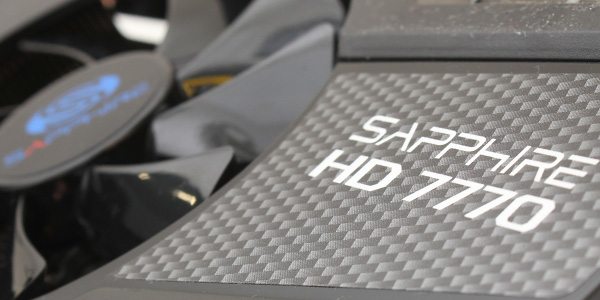 With the release of the worlds first 1GHz stock core clocked GPU from AMD in the form of the Radeon HD 7770, its taken no time at all for one of their partners to come straight out with an overclocked version. As we've seen from the reference 7770 board, the performance levels available on this entry level card are staggering and verge in the territory of the 6850. Similarly, we have seen that AMD are aiming for this card to take over as the most successful DirectX 11 enabled card, as chosen by gamers.
With this in mind we take a look here at Sapphire's 7770 Overclocked edition, which as we know Sapphire are renowned for releasing pre-overclocked cards with custom cooler and sometimes custom PCB designs. Armed with this, we can only but hold high hope with the card that we are looking at today.
Sapphire have taken the reference board and overclocked the core to 1125MHz and also raised the memory clock to 1250MHz. This then impressive boost then sees the board being passed onto Sapphire's superior cooling department who then drop onto the board a heatpipe based cooler, with a fan that we can expect to gauging by the cooler on their 7950 OC too perform almost as silent under load as it does at idle.