Sapphire Radeon HD 7790 Dual-X Review
---
---
---
Chris Hadley / 8 years ago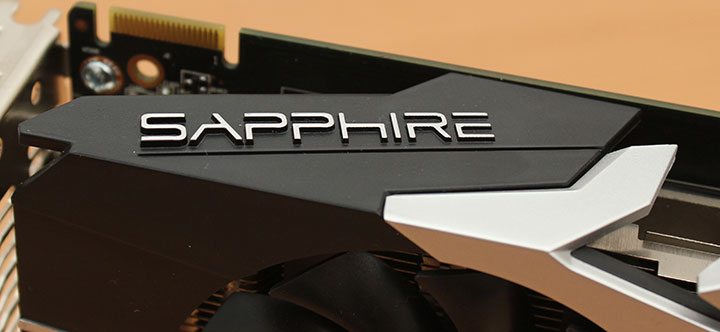 Not too long ago we heard the announcement that AMD were to bring out a new 7000 series card that would fill in a gap in their product line-up to take on NVIDIA's 650Ti GPU. This card is of course the 7790 and goes by the code name "Bonaire". Like we saw way back when the 6790 was released, the 7790 fills the void between the entry level 7770 and the midrange 7850 which is a slightly larger gap than some may think in terms of performance.
We have heard that NVIDIA are supposed to be updating the 650Ti in order to keep up with this new card, so already before we look closer at the card, we can imagine that there is something to be seen at that for current 650Ti's on the market, the 7790 is a force to be reckoned with. At stock the Bonaire cards will come with a 1GHz core clock speed and a memory clock of 1500MHz, but what makes the cores that much different is the finer details that lie within the GPU core.
The 28nm core hosts 2.08 billion transistors and 896 stream processors giving it 1.79TFLOPS of compute performance, which when compared to the 7770's 1.28TFLOPS of performance, is a huge gain indeed. On top of this the 1GB of GDDR5 memory runs on a 128-bit interface and gives 96GB/s of bandwidth. Given all this extra performance the card still operates with a typical board power of only ~85W.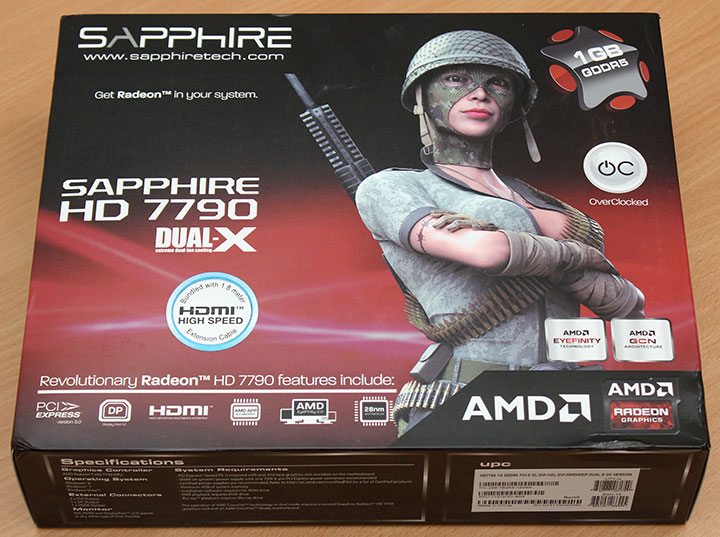 Alongside the card we find a typical Sapphire accessory lineup with a set of leaflets for installation, warranty and registration, a CrossFire bridge, DVI to VGA adapter HMDI cable, case sticker, power adapter and driver CD.