Sapphire 6900 XT TOXIC Extreme Hits Retailers With Insane Prices!
---
---
---
Mike Sanders / 3 years ago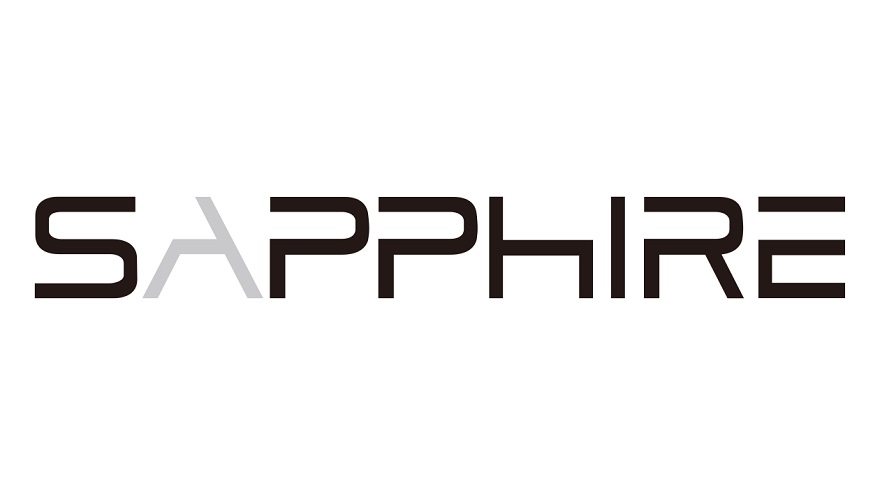 With the official reveal of the Sapphire RX 6900 XT Toxic Extreme earlier this month, we certainly looked to have one of the most possibly potent AMD graphics cards shortly due to arrive on the market. With it featuring an AIO cooling solution, a pre-binned Navi 21 XTXH GPU, and higher clock speeds when compared to the standard model, it certainly looked more than a little tasty. However, if you were hoping that you would be able to try this graphics card out, well, with the release seemingly imminent, there is a bit of a fly in the ointment. What? You thought all of that performance wasn't going to come without an insane price tag?…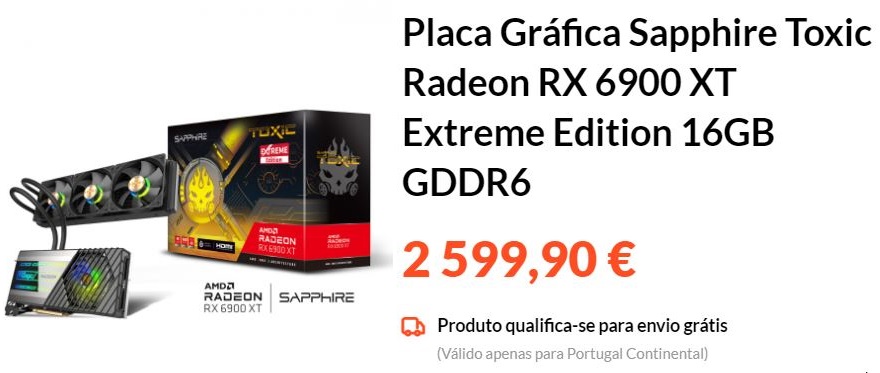 Sapphire 6900 XT TOXIC Extreme
Coming in a report via Videocardz, several European retailer's placeholder/pre-order websites have gone live and as such we have confirmed prices for the Sapphire 6900 XT TOXIC Extreme. Albeit confirmed is possibly something of a stretch given the ridiculously wide range they're available in.
Put simply, taxing tax into account for some of the regions, the Sapphire 6900 XT TOXIC Extreme will cost somewhere between €2599-€4160. Put simply, that is absolutely insane!
How Much?!
So, admittedly, even on the low-end of the scale, this is an exceptionally huge price tag. What is perhaps most bizarre, however, is the absolutely huge range being touted. With figures provided by four retailers so far, not one of them agrees with the other. As such, if you are in the market for this GPU (and presumably don't need both your kidneys), some shopping around is definitely recommended!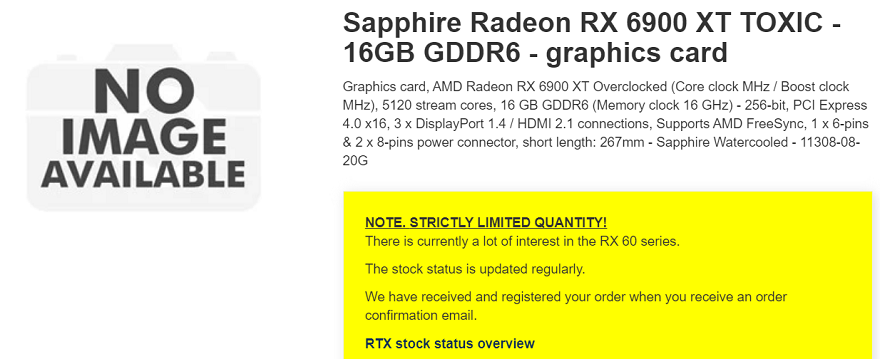 What Do We Think?
It should be noted that while exceptionally potent, the Sapphire 6900 XT TOXIC Extreme has not been designed for your average gaming consumer. The main key focus of this product is very specifically being targeted towards those who like to dabble in the extreme end of overclocking. And requiring something up to 430 watts of power, this is a purchase that'll not only be felt in your wallet but also potentially when your electric bill arrives.
As we said earlier though, such levels of performance never come without a price tag. Albeit, it's usually far more consistent than this!
What do you think? – Let us know in the comments!