Saudi History Textbook Photos Feature Yoda and Darth Vader
---
---
---
Ron Perillo / 5 years ago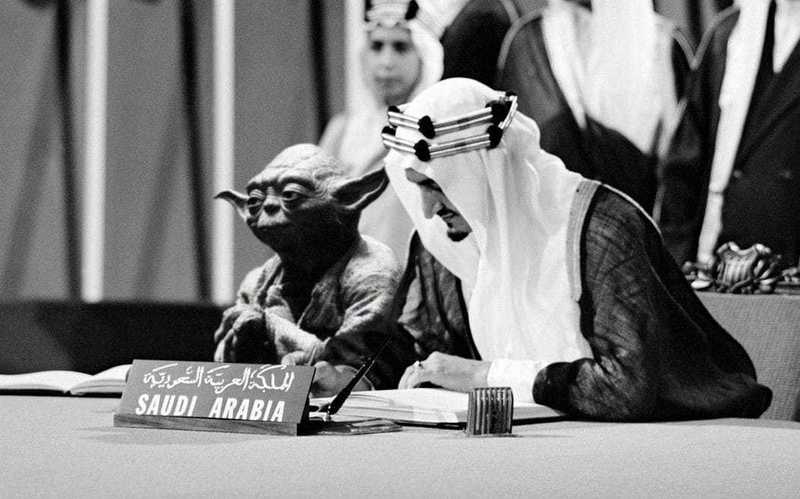 It turns out Saudi Arabia's history is much more interesting than originally thought. In fact, it appears that Yoda and Darth Vader were present in the country's most historical events. That is according to the latest history textbooks from the Middle Eastern country's Ministry of Education. The photos are obviously a mistake, but it is still comical how it passed several members of a committee without getting noticed.
Photos are from the Work of Saudi Artist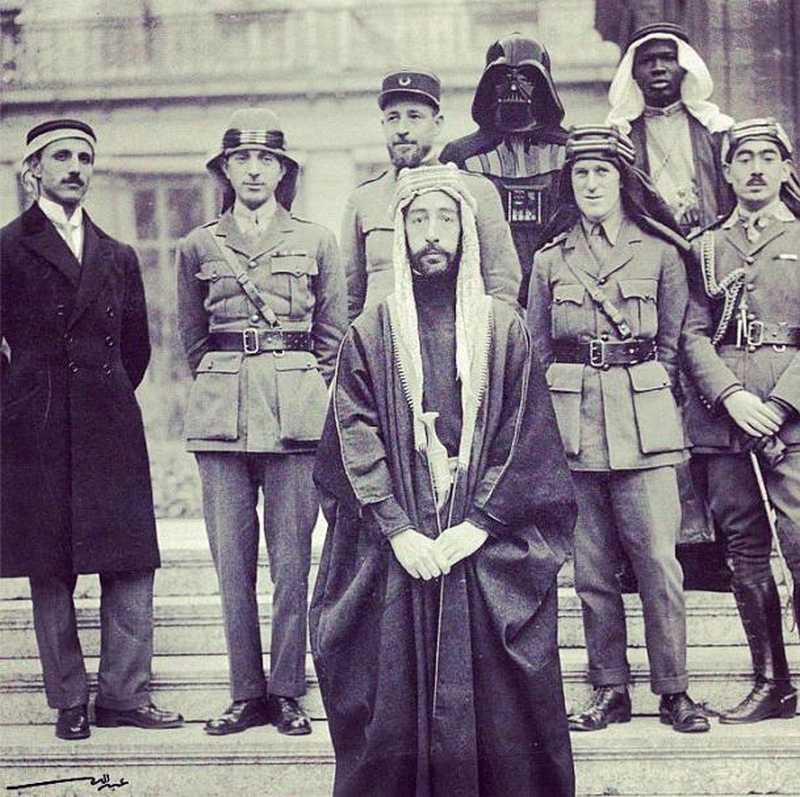 The photos are actually the work of 26-year old artist Abdullah al-Sheri. He created a series of photographs depicting film characters added to major moments in Arab history. The most circulated photo is Yoda sitting beside King Faisal at the United Nations. Another shows Darth Vader in a group photo with Lawrence of Arabia himself. It wasn't just Star Wars characters, but Captain America from the recent Marvel movies as well.
The artist himself was not in any way responsible for the guffaw. In fact, he only found out from his mother who is a school teacher. The Ministry of Education admits their error and has issued an apology. "The Ministry of Education regrets the inadvertent error," said Ahmed al-Eissa, the Saudi education minister.