Saving Rhino's By 3D Printing Their Horns
---
---
---
Gareth Andrews / 8 years ago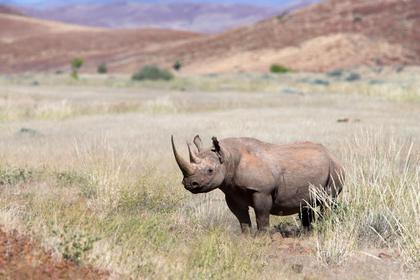 The problem is an old and well-known one. Poaching. Rhino's are hunted for the belief that their horns possess qualities such as being able to treat fevers or making skin look more beautiful. With these beliefs come a demand for the horns, with a price of roughly 40,000 per kilogram of rhino horn. The demand has grown so bad, and the poachers so desperate, that the last northern white rhino is under permanent armed guards to help protect it from poachers.
BioTech startup Pembient hopes to have come up with the solution by taking the rhino horn back to its core, and by that I mean what its made out of. Rhino horns are made of keratin, a fibre everyone knows about because it's contained within your fingernails and hair. That's right, the same thing you have growing from your hands is made out of exactly the same thing a rhino's horn is made out of.
Pembient hopes that by using this protein, with a little help from a 3D printer and some rhino DNA, to print out rhino horns which will be nearly indistinguishable from the ones taken from a living rhino. The benefit of this, not only will the horns be quite easy to make and easy to sell, they will available at 1/8th of the price that the removed horns go for. With such a price difference and ease of supply, Pembient hopes to be able to print the poachers out of business by flooding the market, effectively making the job a waste of time for poachers. Another bonus is that because the horn is available created from pure keratin (and rhino DNA) it will be free from the effects of pollutants.
I dislike poachers, even more so those which target creatures that are extinct or near extinction just for an easy pay-day. With this solution in mind, the fight against illegal rhino poaching may finally come to an end as the clients get what they want and the poachers get nothing for the crimes they've committed.
Thank you IFLScience for the information.
Image courtesy of Save The Rhino.