School Student Arrested For Bringing Homemade Clock To School
---
---
---
Christopher Files / 8 years ago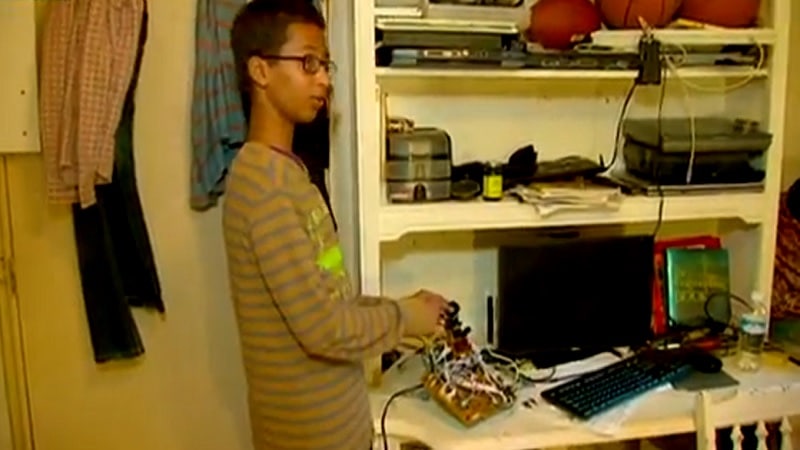 The current world climate is one of placing people into narrow pre-perceived boxes which are based on current world stereotypes. A person is judged solely on their looks, dress sense and their social standing within society among others. Are these connotations correct? No, not really considering an individual could have 6 tattoos and a perception of being a wild character, yet could be kind and gentle.
This notion of stereotyping has sunk to a whole new level after a 14-year-old boy was arrested in Texas on suspicion of constructing a "hoax bomb." Was it a real or counterfeit bomb? No… it was a clock. Officials at MacArthur High School in Irving alerted police because they thought the device was a threat to the education facility.
The teenager's name was Ahmed Mohamed's and below is an image of the homemade clock which was conveyed by Irving Police Department at a press conference. Perhaps it would have been better to ask the teenager concerning the device instead of ringing the police. The teen was subsequently placed in handcuffs and fingerprinted but later released after it was determined there was no threat.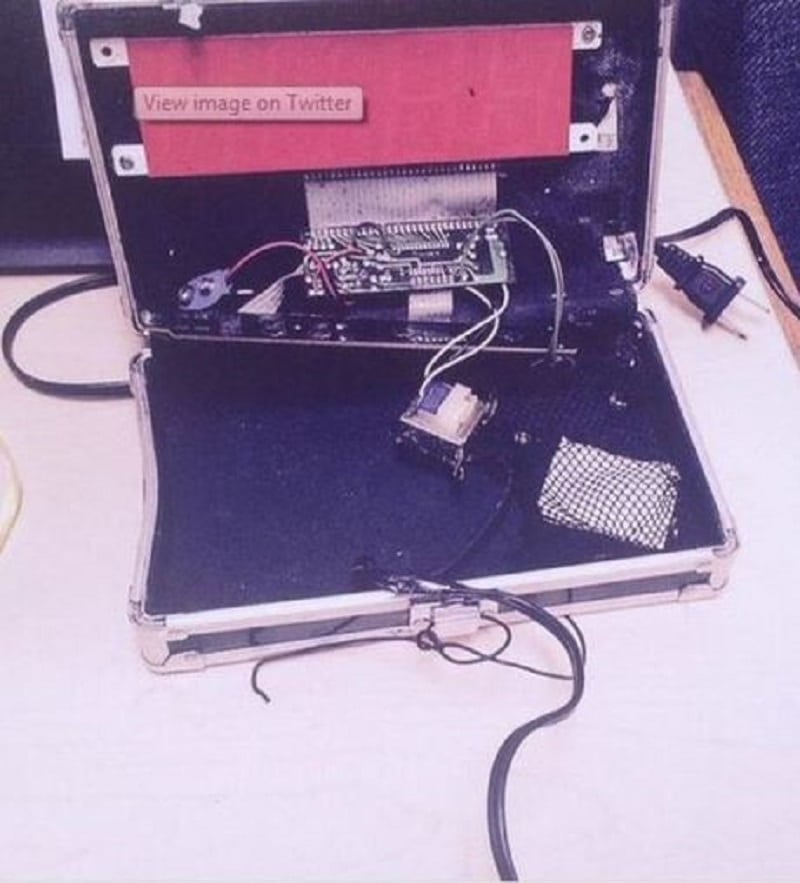 To protest against this ludicrous situation a hashtag by the name #standwithAhmed was born and immediately garnered support from powerful individuals, these included NASA scientists, Facebook CEO Mark Zuckerberg and US President Barack Obama. Mr Ahmed's family have arrived at the conclusion that his detainment was down to his name.
Cool clock, Ahmed. Want to bring it to the White House? We should inspire more kids like you to like science. It's what makes America great.

— President Obama (@POTUS44) September 16, 2015
So, what is the response from the school? According to them, they have "always asked students and staff to immediately report if they observe any suspicious items". MacArthur High School would argue that it's better to be safe than sorry, but, in this instance could this not have been handled by someone asking him concerning this device? After all, Ahmed said that he had made a clock at home with the view to convey this to his engineering teacher.
I do feel suspicion has risen to the point of hysteria, yes there are many instances which have tragically occurred over the decades that have highlighted failures in legislation, but to roll out an overused phrase, would there have been the same reaction if this individual had been of a different ethnicity? It's a shame that society has reached such a juncture to where even school goers are on the look out for potential terrorists and gun wielding people, one has to wonder as to how far this could go, the only thing I was afraid of at school was algebra, not suspected terrorists.
Thank you bbc for providing us with this information.