Scientists Build Ladder Climbing Snake Robot
---
---
---
Mike Sanders / 5 years ago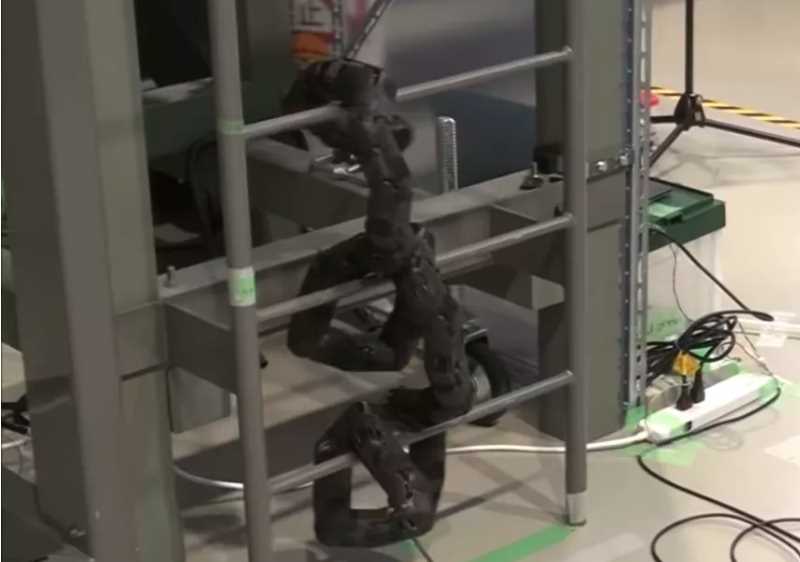 Scientists Build Ladder Climbing Snake Robot
Over the last few weeks, we've seen a number of new innovations in robotic designs. Only a few days ago we saw how the University of Berkeley had designed (well, technically upgraded) a robot of theirs that was capable of movement via hopping motions. Not wanting to be outdone though, the University of Kyoto (as Futurama would say, the anagram lovers Tokyo) has released a video showing their 'snake' in action. Oh er!
The design is, rather disturbingly, able to ascend a ladder using 'snake-like' motion.
Scary But Intriguing!
In a report via FutureTimeline, the team has issued the following statement;
"This paper presents a method that allows a snake robot to climb a ladder. We propose a ladder climbing method for a snake robot that has a smooth surface shape. We design a novel gait for the snake using a gait design method that configures the target form of the snake robot by connecting simple shapes. The climbing motion is executed via shift control and the corresponding motion required to catch the next step on the ladder. In addition, we developed a snake robot that has a smooth exterior body surface through construction of pectinate-shaped parts of the links. We demonstrated the effectiveness of both the proposed gait and the design of the snake robot experimentally."
Potential Uses
Unlike other robots, which have been designed as more of a technical demonstration, this one has many potentials. For example, it should be able to navigate and manoeuvre in areas completely inaccessible not only to humans but also current robot designs. When you think of this in terms of disaster management, it's clearly very interesting. We look forward to hearing more about this!
What do you think? What applications do you think it could have? In addition, which design has impressed you the most recently? – Let us know in the comments!