Scientists Predict Top Speed of 1,800 mph From Prototype Maglev Train
---
---
---
Chris Hadley / 9 years ago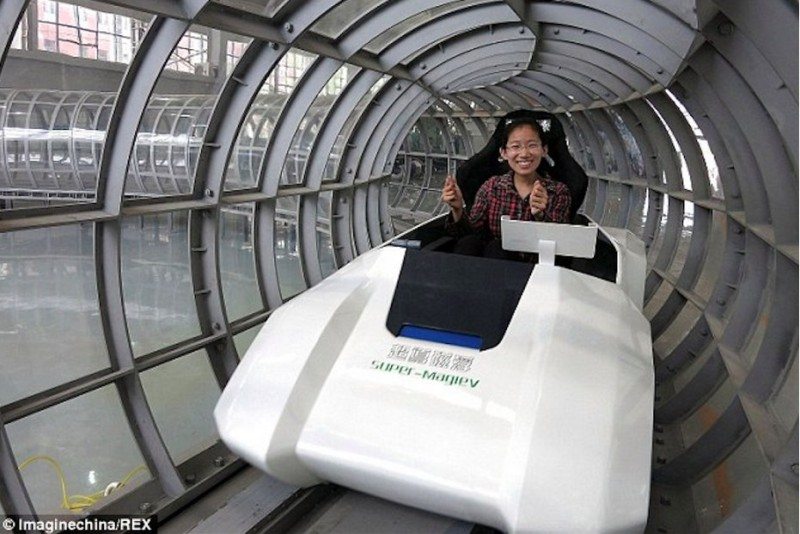 Modern public transport as we know it is pretty fast if you chose the right service, but if you're in quite a rush to get to that important board meeting on the other side of the States, simply put – you're screwed. Over at the Southwest Jiaotong University in China, scientists have been working away to overcome the problem surrounding air resistance on a moving object at super fast speeds.
The test platform that the team has come up with could theoretically see speeds of 1,800 mph or 2,900 km/h being reached by a high-speed maglev train running through a near vacuum, removing the friction that air would otherwise create. Now if you think that sounds fast, to be honest you're not far from wrong. The fastest commercial train service that is available has a top speed of only 431 km/h and even the world record sits at only 581 km/h, making the near 3,000 km/h speeds sound absolutely ridiculous and considering the fact that you need to remove almost all the air that we breath out of the trains way, it's not going to be a service that will be coming a town near us any time soon.
Lead scientist Dr. Deng Zigang spoke out saying, "If the running speed exceeds 400 kilometers (250 miles) per hour, more than 83 percent of traction energy will wastefully dissipate in air resistance".
To put this into context, what Dr Zigang is saying is that as you move faster and faster through the air, the friction build up would be similar to trying to swim through treacle – no matter how hard you try, the resistance that is put upon you is too great and the only way to resolve the problem is to remove the treacle. In the case of the Maglev project, the air pressure within the prototype system is dropped around 10% that of normal atmospheric pressure at sea level, giving the scientists the thin air that they need in order to run the train at close to two times the speed of sound.
Want a little more context? A typical twenty-one and a half hour flight from the UK to Australia would take little under 5 1/2 hours, presuming the train could maintain close to top speed all the way. You could hop to see you're mates down under, have a BBQ and be back home all in the same day.
Source: Rocketnews24