Scientists Train Spider To Jump For Robot Research
---
---
---
Mike Sanders / 5 years ago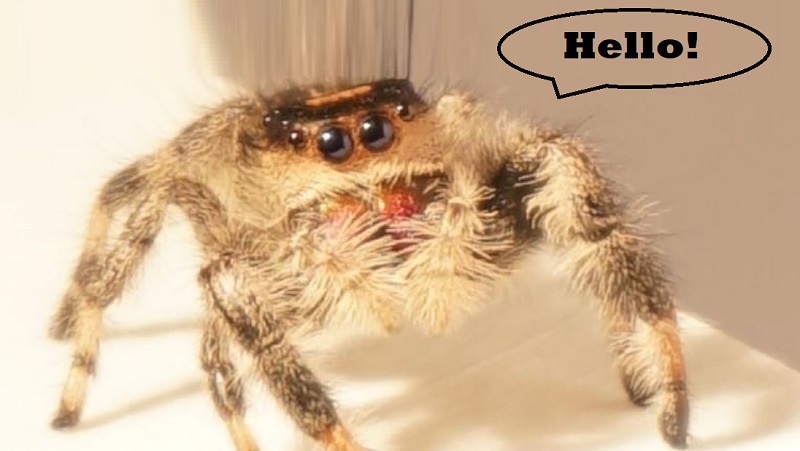 Scientists Train Spider to Jump!
I think it's pretty safe to say that spiders are somewhat divisive when it comes to our likes and dislikes. While some are happy to have them in their homes eating insects and flies, others of us have to consider burning down the house to ensure the spider doesn't escape. While the latter might sound dramatic, it has happened.
Personally, I don't like spiders, but I generally tend to operate a philosophy that if they don't bother me, I won't bother them. A team of researchers at the University of Manchester, however, believe that spiders may hold the answer to a lot of the problems faced in robot technology.
As such, they have trained a spider to jump on command. Why? Because they hope that by analyzing its movement in different situations they may be able to apply that motion to robots.
Regal Jumping Spider
The spider used is a Regal Jumping Spider. They have, in addition, decided to name it Kim. How cute. As can be seen in the photo above, the University has been training the spider to jump to various heights. From this, they record the footage in slow motion to ascertain exactly how the spider uses its body to get into hard to reach places.
The hope is that from this research small robots (or nano-machines if you like) will be able to replicate the movement to allow them near-perfect access to any area.
While it might sound weird, I think nature might hold a number of the answers to the future of robot development.
What do you think? Would you like a spider trained to jump on command? In addition, do you think this is a clever way to research robot movement development? – Let us know in the comments and sorry if we just made you nervously look around the house!