SCORN Confirms Official Support for Microsoft DirectStorage
---
---
---
Mike Sanders / 6 months ago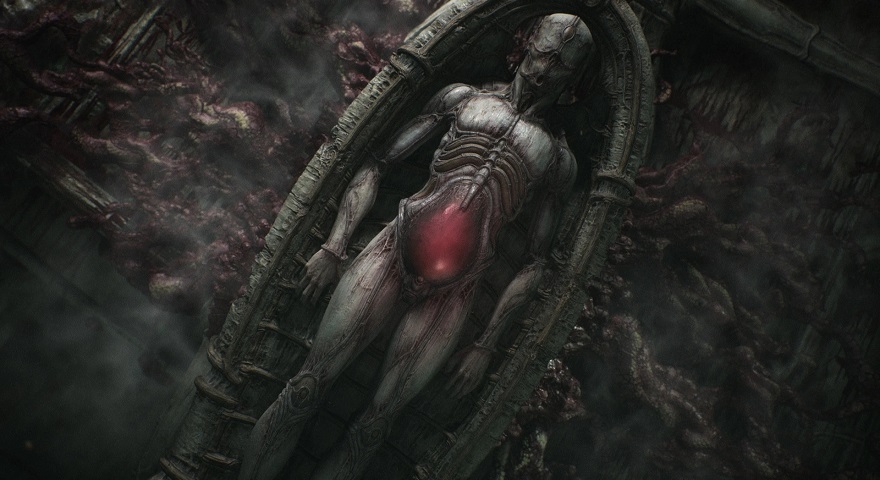 Typically speaking, the only current notable advantage offered to PC gamers with SSD devices was faster load times. And no, while it might sound like I'm playing that significance down (because SDD load times are vastly faster than HDDs), this is pretty much all it had to offer in terms of improving the overall gameplay experience.
Following the reveal of Microsoft's new 'DirectStorage' technology earlier this year, however, this was something that, if used correctly, could undoubtedly represent a literal game changer. And following a report via DSOGaming, it would appear that the upcoming and highly-anticipated horror title 'SCORN' will likely be the first title to officially offer gamers 'DirectStorage' support!
SCORN Devs Confirm DirectStorage Support
So, what is DirectStorage? Well, how long have you got?… – In very basic terms, it's a new technology that will allow compatible gaming titles to place far more access requests to storage devices than under the current system. This has, to date, always been somewhat limited as HDD storage devices are not great at multiple data requests at the same time (think of it as trying to write multiple individual files to a USB stick and how the time to complete gets longer and longer the more you add to the queue).
With the advent of newer and obscenely faster SSD devices, however, and particularly so in regards to NVME M.2 storage, DirectStorage will allow games to unlock load request potentials never seen before and especially so when it comes down to unpacking compressed files!
So, with SCORN looking set to be the first PC gaming title to officially support this, this should give us our first window into how amazing this new technology could be.
DirectStorage is supported on both.

— Scorn (@scorn_game) September 22, 2022
Don't Panic!
While SCORN will offer support for DirectStorage, we should note that this will not affect people who want to play the game on or with unsupported storage devices. Think of it as a perk for those with the right technology (such as RTX/DLSS/ray-tracing, etc.). In brief, whatever SSD you have, SCORN will still install and play.
With that being said though, we should note that, in something that has started to become a moderate trend in new AAA titles, SCORN does seem to have a necessary requirement for installation on an SSD. – HDD is (apparently) not invited to the party for this one!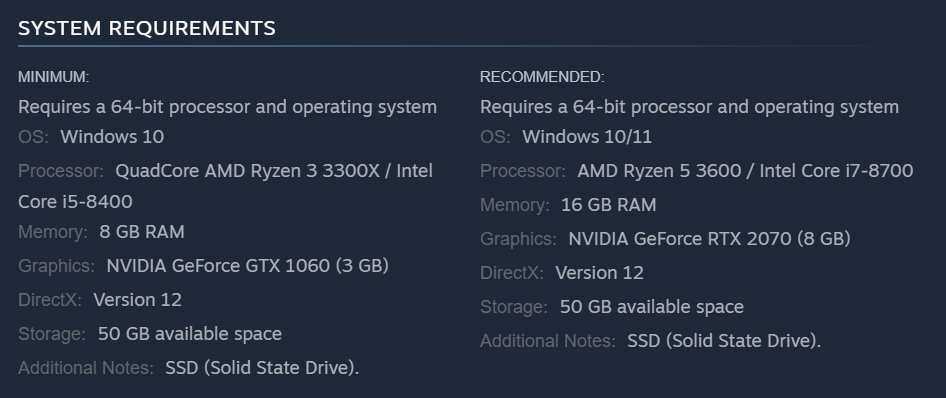 Getting back to DirectSotrage though, for those of you with a supported NVME device (likely requiring PCIe 4.0 or 5.0) SCORN should allow you the option to vastly increase your load times with some indications suggesting that typical 5-second load times on a good standard SSD, might drop to circa 2.5 with DirectStorage enabled.
This is, however, just a theory as the tech is still predominantly untested in generic consumer gaming terms. More so, it's still unclear how well developers have got to grips with it and especially so since it's also a pretty new option to game dev tools. With SCORN set for release on October 21st, however, this feature is definitely going to attract some attention and even from those (like me) who generally prefer to avoid horror titles wherever possible!
You can, incidentally, check out the official Steam SCORN website via the link here!
What do you think? – Let us know in the comments!