Scuf Xbox 360 Controller Review
---
---
---
Peter Donnell / 9 years ago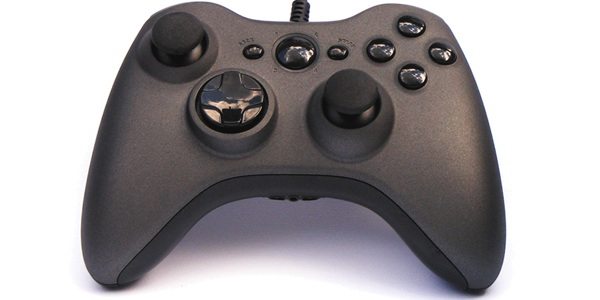 Scuf gaming have started building them selves quite the following with their custom controller offerings, taking standard Xbox and PS3 controllers and essentially pimping them out with a whole host of new features to improve the game of first person shooter fans everywhere. But how? you might ask, well in Scuf Gamings own words, here is a quick break down of some of the features you get with a Scuf controller that we will be putting through their paces today.
Back Paddles
Available ONLY at Scuf Gaming, these are 2 paddles on the reverse of the controller that can mimic any 2 of the face buttons! This enables you to utilize 50% more of your hand in an ergonomic and natural way.
Get the advantage
Master Claw Technique without breaking your fingers.
Adjustable Hair Triggers
Another ONLY at Scuf Gaming design feature, weapon fire becomes far more responsive, with each shot requiring just a tap. Every weapon becomes more deadly and the triggers can be fully adjusted to suit every type of player and game.
Trigger Stops
Designed to prevent any unneccesary trigger movement after the shot / aim has been initiated. Trigger stops save those precious split seconds and are another must have feature for hard-core shooter gamers.
No Slow Turn
All SCUF Controllers come with a NO SLOW TURN GUARANTEE!
The Domed Sticks
Custom select either concave or domed shaped right and left sticks to add precision to your gameplay.
SCUF Grip
Optional military grade anti-slip Grip Paint applied to the underside of the SCUF controller. The Grip is particularly useful if your hands get hot in game play!
Remove Rumble Packs
Ability to reduce Controllers weight by removing the Rumble Packs (Vibration Motors). This is an option you can select at checkout.
With every one of their controllers being made, finished and tested by hand in their US and UK workshops, putting each control pad through an extensive 25 step processes to turn it into the original final product that has earned them fame amongst the gaming community.
Its really no secret that FPS gaming has a thriving competitive community. With so many online games such as Call of Duty, Battlefield, Halo and many others serving up online gaming and professional gaming tournaments such as the MLG for their many millions of fans, its no wonder so many of them would want to have that competitive edge to help them not only be the best, but to also enjoy their gaming more. So lets start by taking a closer look at the Scuf Xbox controller and see if it really lives up to the hype.