Scythe Mugen 5 Black (SCMG-5100BK) RGB Edition – Review
---
---
---
Mike Sanders / 1 year ago
A Closer Look
Being a relatively beefy air cooler, out of the box the initial impressions are excellent. The Scythe Mugen 5 carries a nice black gloss finish with silver highlights to where the heat pipes extend through the top of the radiator.
So, let's take a closer look as to some of the design details!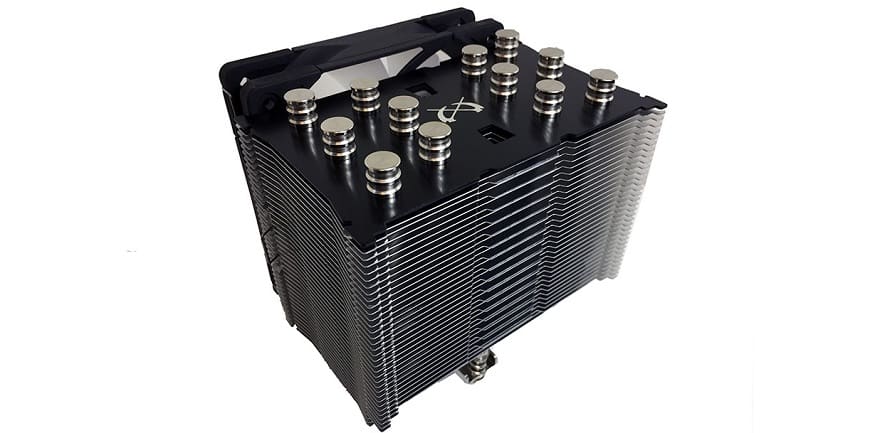 Contact Plate
The contact plate has 6 heat pipes on each side. While not as many as seen on more 'high-end' designs, this should still provide an excellent means of moving that all-important heat to the radiator.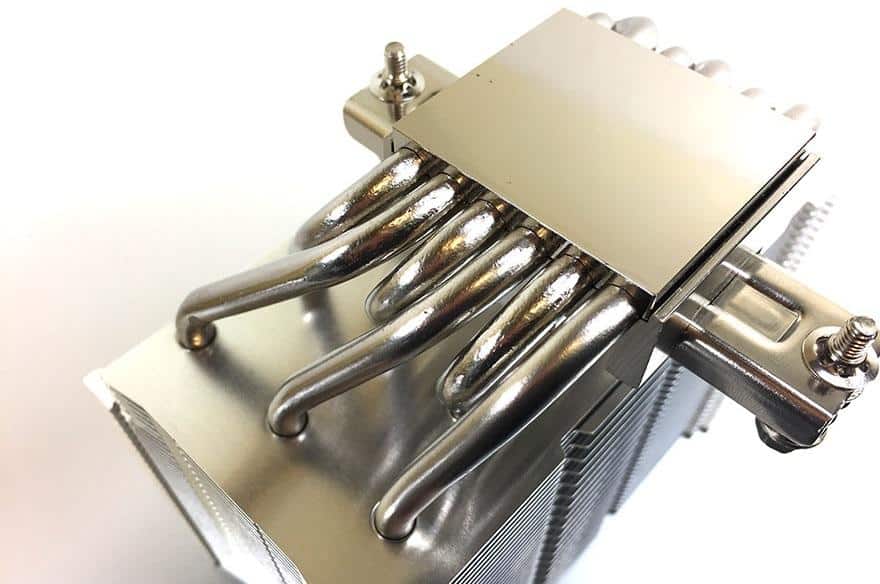 The contact plate itself is amazingly smooth and shiny which is good as a flatter surface makes for better contact with the CPU. Being quite notably large as well, this shouldn't provide you with any problems whether you use this on an Intel or AMD processor.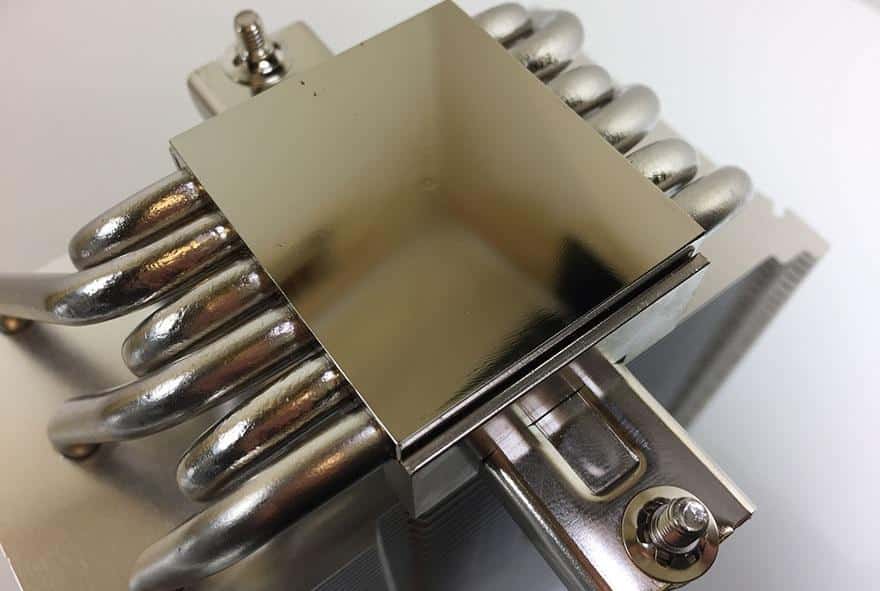 Radiator
While the radiator is a little on the taller side, it's surprisingly not overly bulky. In terms of the aesthetics, the silver highlights on the black gloss finish look excellent and the Scythe logo to the centre is well-sized, looking good while not being overly ostentatious.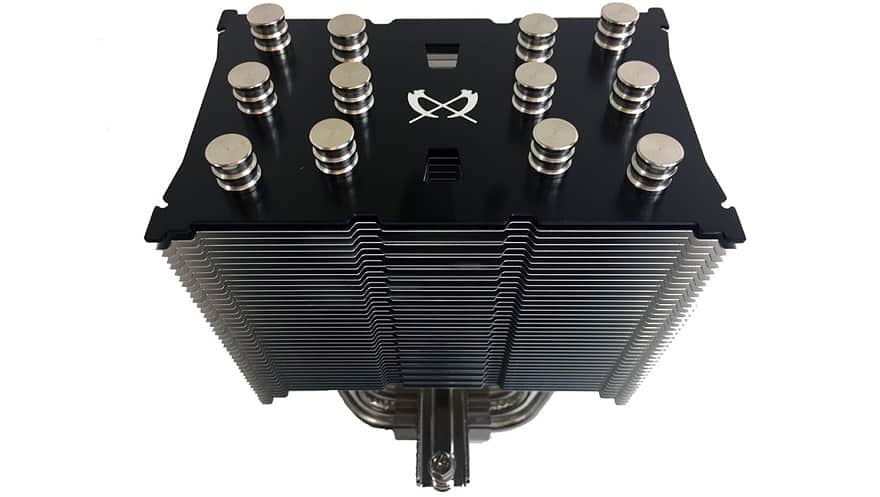 In terms of the width, this should provide you with no problems with RAM compatibility. As you can see in the image below, however, some allowances have been made towards ensuring good clearance.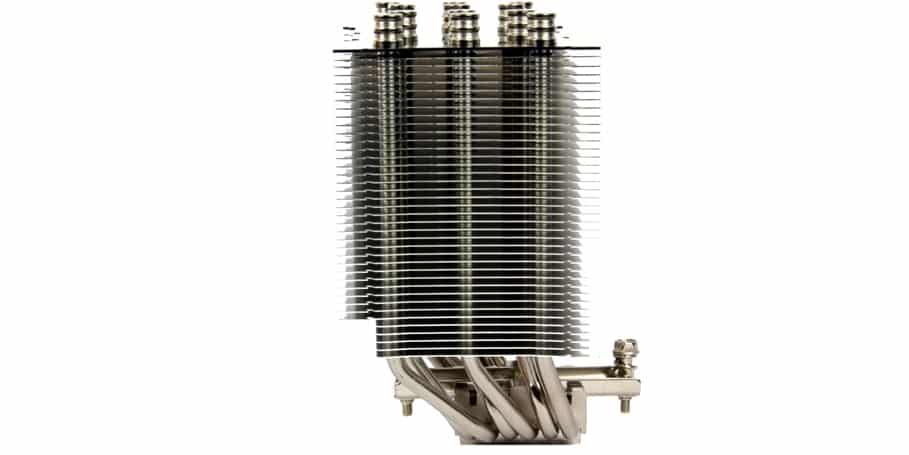 The radiator fins have an 'interlaced' style design which is good as this allows for maximum coverage while keeping a decent gap.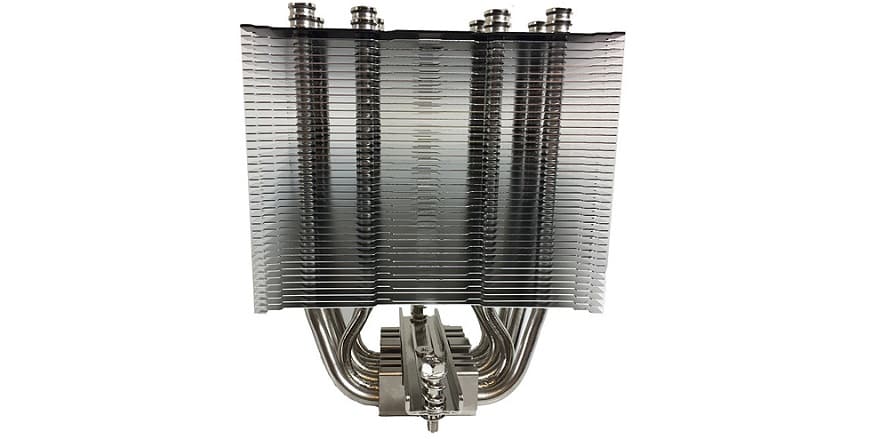 You may also note that the top area of the radiator has slight indents to the longer size. This isn't just a stylistic choice. The recess allows the fan to perfectly sit within, allowing for it to reside as close as possible to the radiator.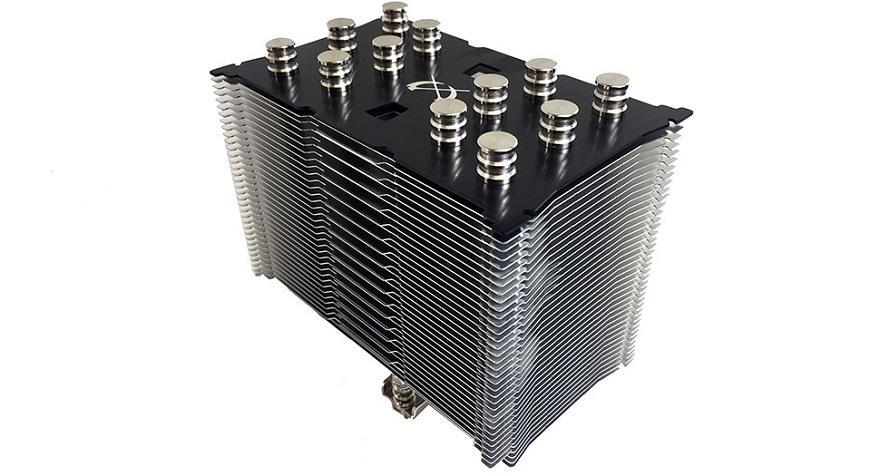 Fan
The Scythe Mugen 5 comes with one 120mm RGB Kaze Flex fan. A fan design we are well familiar with for its excellent performance and bright RGB lighting effects.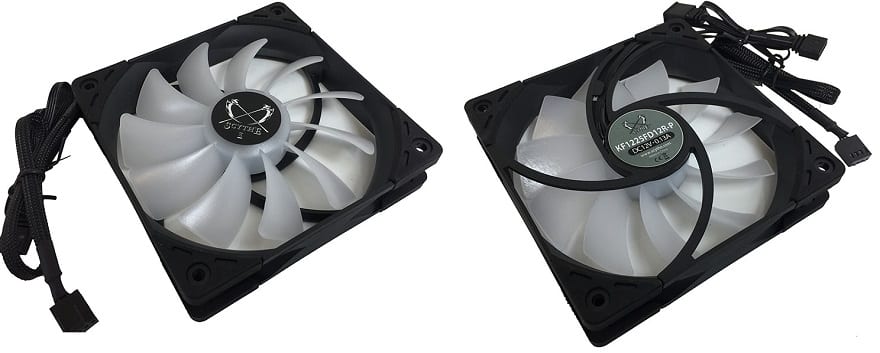 Overall
When fully assembled, we're more than a little impressed with the design and style of the Scythe Mugen 5. It carries a very strong aesthetic with features that are solid for those looking for a strong air cooler that also looks good.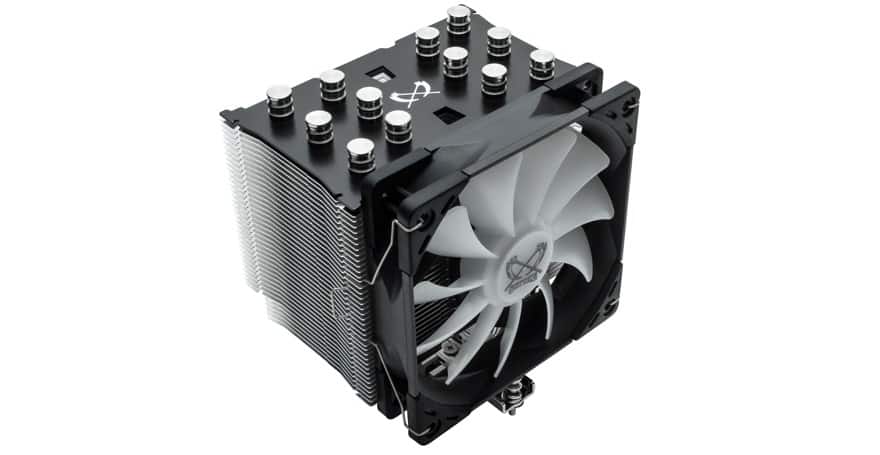 Admittedly, things get taken to a whole new level when the lights are turned on (more on that shortly), but as you can see below, the fan provides excellent coverage for the radiator which should, all going well, translate into some nice test results.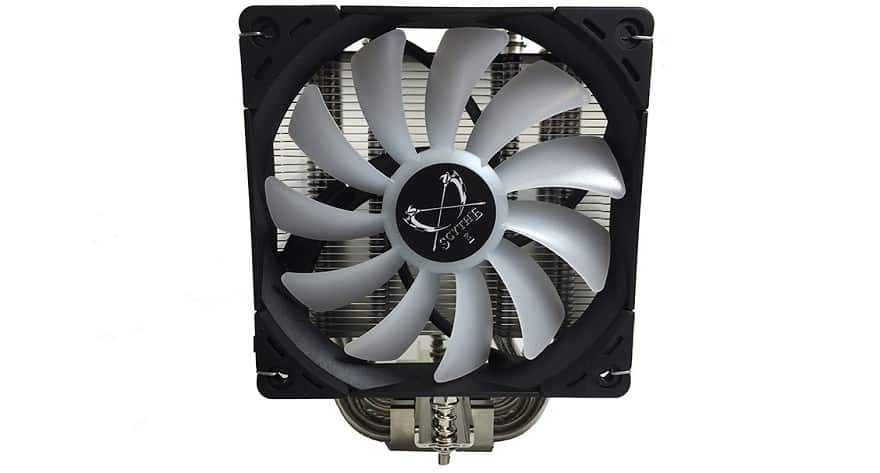 So, we've established that the Scythe Mugen 5 is well-designed and great to look at, but how does it perform in the real world? Well, the only way we can find out is by strapping it to our test bench!