Scythe SCKTN-5000 Katana 5 CPU Cooler Review
---
---
---
Mike Sanders / 5 years ago
Introduction
---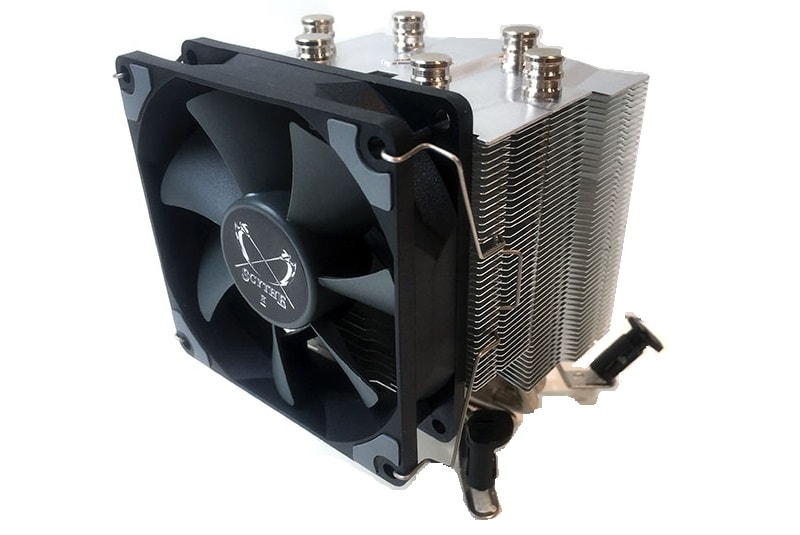 Scythe SCKTN-5000
Sycthe may not be one of the best-known brands in terms of CPU coolers, they are, however, trying very hard to change that. Building on the success seen with their 4th generation of coolers, they have now looked to update what was one of their most popular 'entry-level' models.
The Scythe Katana 5 (full name being the Scythe SCKTN-5000 Katana 5) looks to represent that highly popular portion of the market that wants to offer you something better than a standard stock cooler. With no assertions made to Scythe, this is as a whole, a market area that has many people fighting for just a small slice of the action. To stand out, you have to offer something either inexpensive or exceptional in terms of performance.
With this in mind, we take a closer look at the Katana 5 and see if this could be a hidden gem in terms of inexpensive CPU coolers.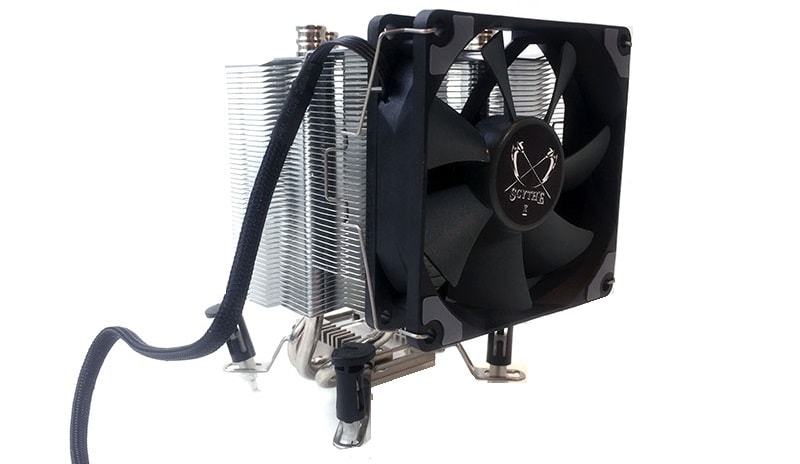 Features
Despite this being, on the surface, a rather simplistic CPU air cooler, it does have a number of impressive features.
High-Quality Base Structure – High-quality base-plate made of nickel-plated copper. Perfectly fitted 6mm heat pipes ensure maximum heat conduction.
92mm Kaze Flex PWM Fan – New 92mm Kaze Flex PWM Fan features a self-contained fluid bearing (Sealed precision FDB) providing an extremely long lifespan of 120,000 hours. The fan is also equipped with integrated stock absorbing rubber pads, which effectively prevent the transfer of vibrations.
Easy Clip Mounting System II – Quick and easy mounting system using either preinstalled push-pins (Intel) or a simple one-clip solution (AMD).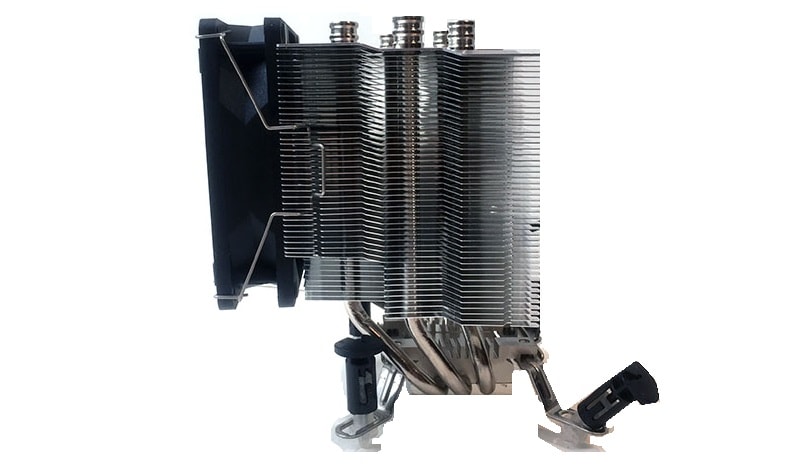 Technical Information
For more in-depth technical specification, please visit the official product page in the link here!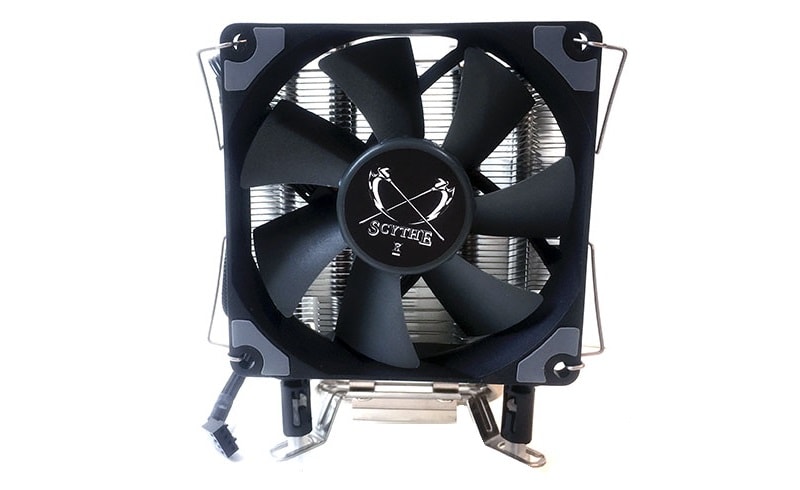 Exterior Packaging
The front of the packaging immediately catches your eye with a nice bold image of the cooler. With many of the key features on show (including the modified rear radiator to allow for excellent RAM clearance), it's nice to see a product displayed so well immediately on the box work. It sounds ridiculous I know, but so many brands fail to provide a decent picture of the cooler anywhere on the packaging.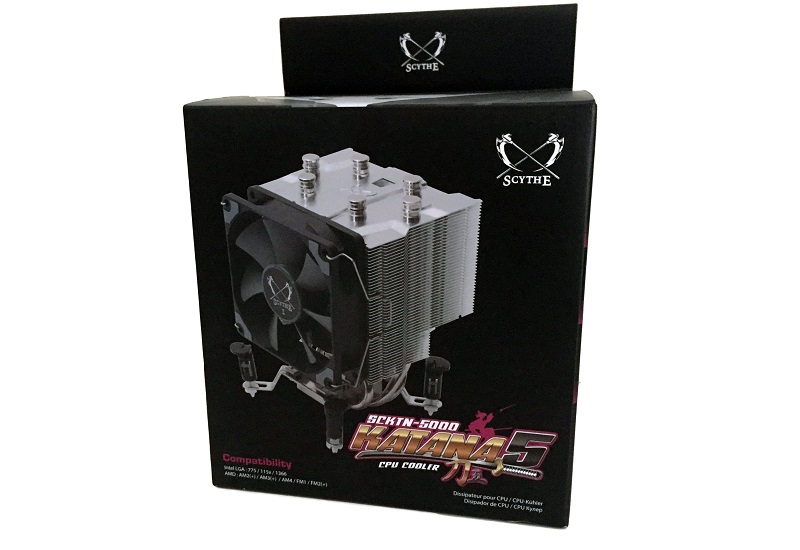 While the side of the packaging gives the key features of the cooler (including a diagram of its rather low-profile design and the 'clip-on' design) the rear gives specifics regarding the warranty. The warranty for this product is, incidentally, 2-years.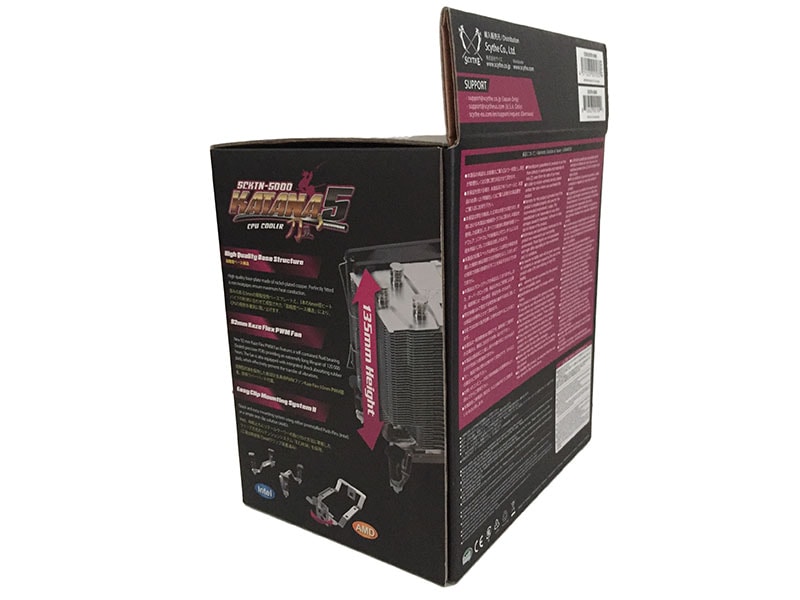 Finally, the other side of the packaging gives you the full specification of the cooler. This not only includes the full technical drawings, but also the nitty-gritty of the cooler's operation. In terms of information, while it could perhaps be better presented (mass languages included make it rather small) everything you need to know is all available to you on the packaging.