Seagate 6TB Enterprise NAS HDD Review
---
---
---
Bohs Hansen / 7 years ago
Introduction
---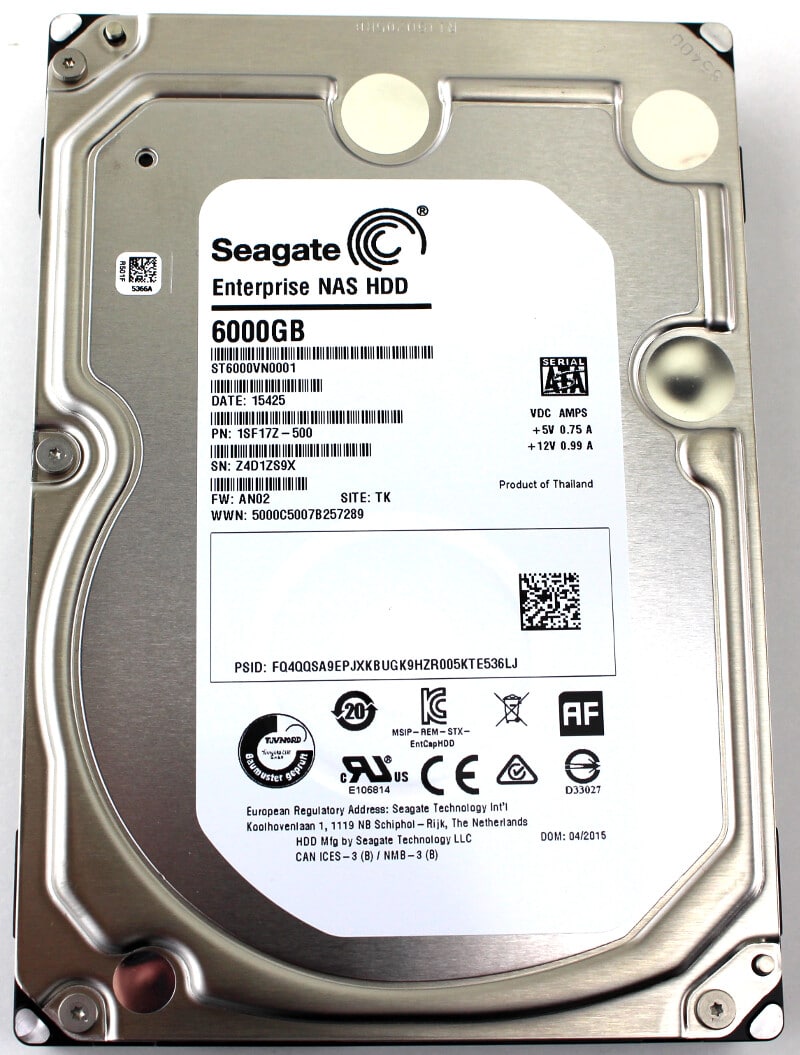 When Thecus sent me the amazing N7770-10G NAS a little while ago, they also sent along five of Seagate's Enterprise NAS 6TB hard disk drives. While they are intended for NAS usage as the drive name already suggests, they still deserve a review on their own.
Seagate's Enterprise NAS drives come in capacities ranging from 1TB and all the way up to 8TB, but I only got the 6TB models in today. The Enterprise NAS series is designed for cloud-based systems and NAS application and support the use in systems with up to 16 drive bays, double that of the consumer NAS drives. It is very important to use a drive suited for your area of operation and not just pick any random cheap drive from the shelve. A farmer wouldn't use an SUV to plow his fields either, it's just not built for the task. So forget all about misleading Backblaze reports, the figures, features, and warranties speak for themselves here.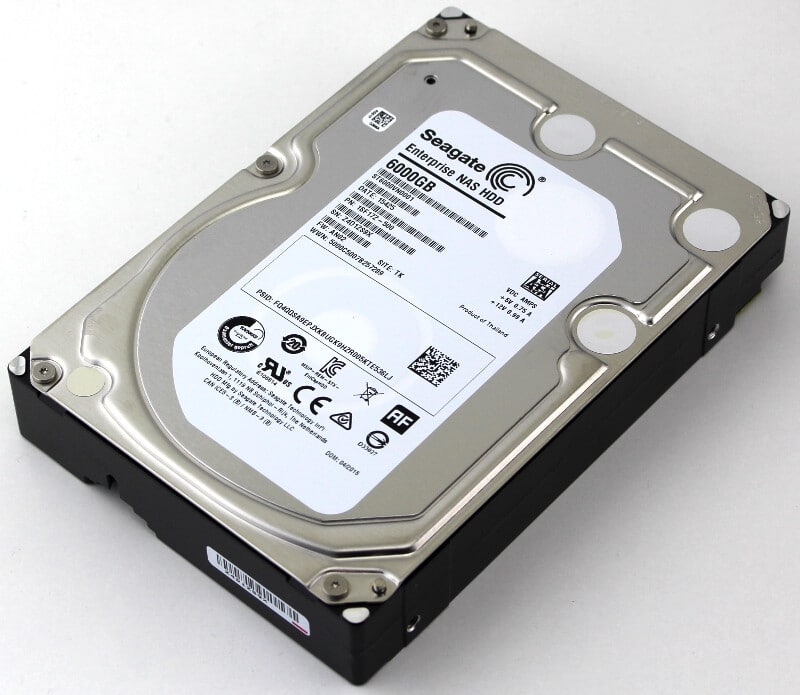 The 6TB Seagate Enterprise NAS HDD comes with 128MB cache and a spindle speed of 7200RPM. This is also quite a bit more than the variable speeded drives that have a maximum speed of 5400RPM. This makes the drives a little louder, but the Enterprise NAS HDD is surprisingly silent compared to other 7200RPM drives and only generates 2.5 bels during idle and 2.7 bels maximum during seek operations.
The average seek times are set to 8.5ms reading and 9.5ms writing. The performance is rated with up to 216MB/s sustained data rate and an average read/write rate of 154MB/s. You can run the drive in harsher environments as the Enterprise NAS HDD will work from zero to 70 degrees and can withstand up to 70Gs shocks at 2ms read and 40Gs at 2ms write. This 6TB version is built with 12 heads total for the 6 1TB disks it houses.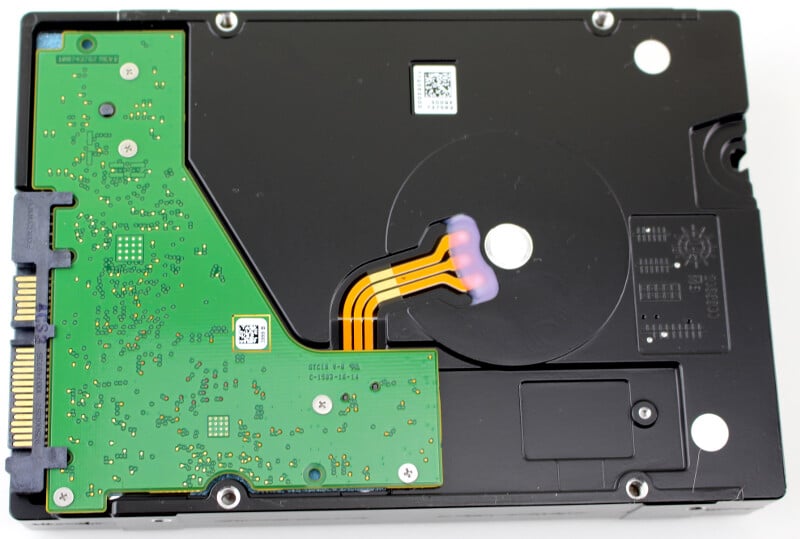 The Enterprise NAS drives have a long endurance and great workload ratings. The endurance is rated for 300TB a year and they have a 1.2 million hour mean time before failure rating. Seagate is also backing these drives with a 5-Year warranty and also offers optional 5-Year Rescue Data Recovery options.
The available Rescue Data Recovery Service options can save the day when the worst case scenario happens. It is an extra feature that you might want to consider when dealing with your important data. Any company is more or less lost when they lose their digital data. Seagate Recovery Services (SRS) can save the day in the following situations: RAID controller failure, Lost RAID configuration, accidental reconfiguration, accidental re-initialization of the RAID array, power surges that cause multiple drive failures simultaneously, missing RAID partitions, reformatted RAID partitions, virus damage, natural disaster, human error and drive failures. Most data can be recovered in-lab with a nearly 90% success rate.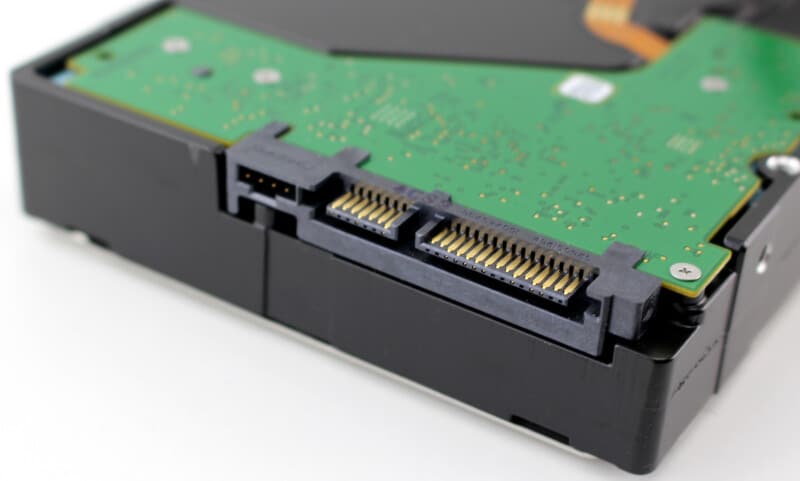 The drives are built on customer proven technologies coupled with the newest density platters that allow for lower power consumptions, smaller overall footprint, and lower total cost of ownership over previous drive generations. The RV sensors provide strong reliable performance and the controller is flashed with NAS-optimized firmware for balanced reads and writes.
The drives naturally support ATA8 streaming commands, NCQ, and are performance tuned for RAID applications. On-the-fly ECC algorithms make sure that the data arrives as it should and S.M.A.R.T. allows you to check on the drives status and health.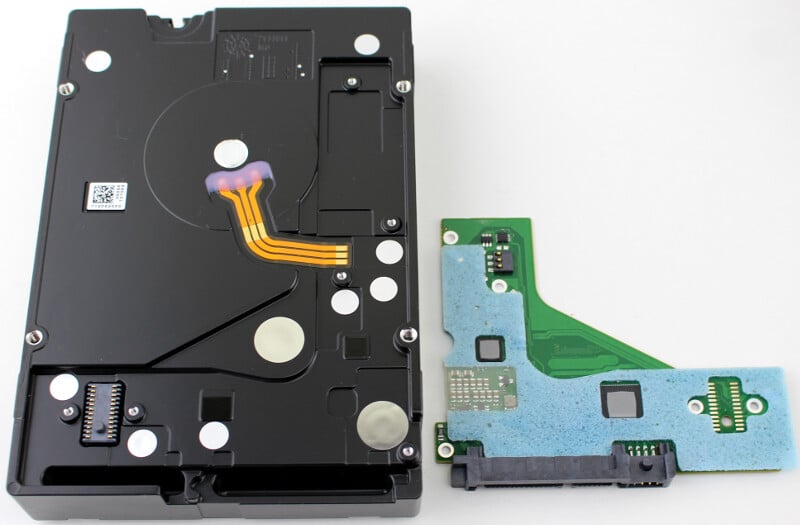 The PCB of the Seagate Enterprise NAS 6TB HDDs is well protected and the HDD controller and motor controller both feature heat transfer pads to help them stay cool in hot environments. The 128MB cache on the HDD is provided by an SK Hynix chip.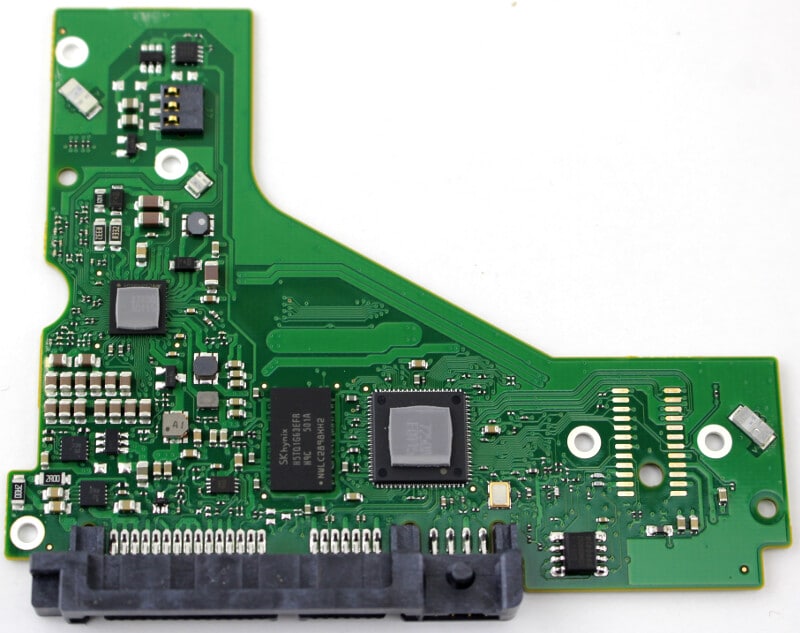 Features:
Enterprise-class reliability and performance for cloud-based storage and NAS applications in 1- to 16-bay enclosures
1.2 million hours MTBF for enterprise-class reliability
300TB-per-year workload rating for mid-range NAS and cloud-based storage
Backed by the Seagate 5-Year Limited Warranty
7200-RPM spindle speed performance
Double the cache size, 256MB multisegmented on 8TB capacity, 128MB on the other sizes
Dual-stage actuators to deliver precision seeks every time
SATA 6Gb/s interface for easy integration into NAS and RAID rackmount systems
RV sensor for sustained performance and reliability
Optional 5-year Rescue Data Recovery Service plan protects against data loss in NAS and RAID environments.
Specifications
The specifications are taken directly from the manufacturers homepage at the time of the review and might as such be subject to possible future changes.