Seagate Backup Plus Ultra Slim 1TB USB 3.0 HDD Review
---
---
---
Bohs Hansen / 8 years ago
Software
---
Seagate created a nifty little piece of software for their Backup Plus series called the Seagate Dashboard. This tiny app has a lot of useful features built-in that can make the usage of your drive a lot more effective and easy. You can view the connected drive's details and setup up backup jobs as well as share media directly to social media.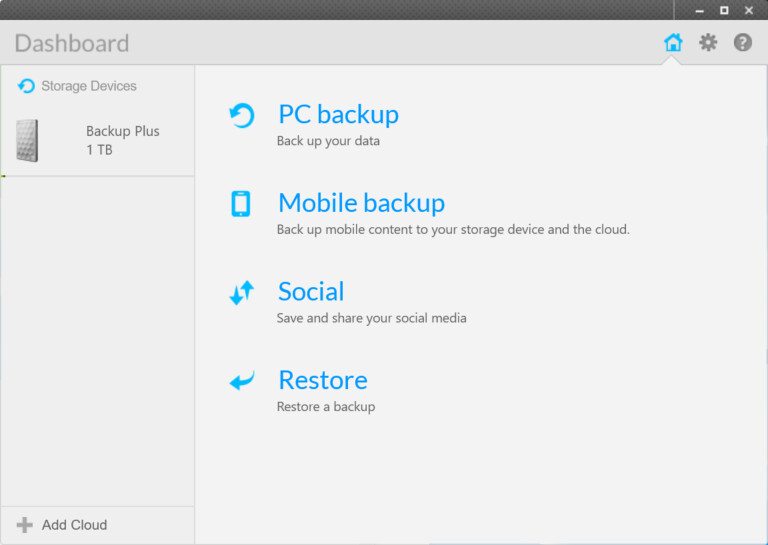 First, let's take a look at the drive information as such. They aren't extensive, but we get the basics. The View Files link will open a file explorer with the selected drive.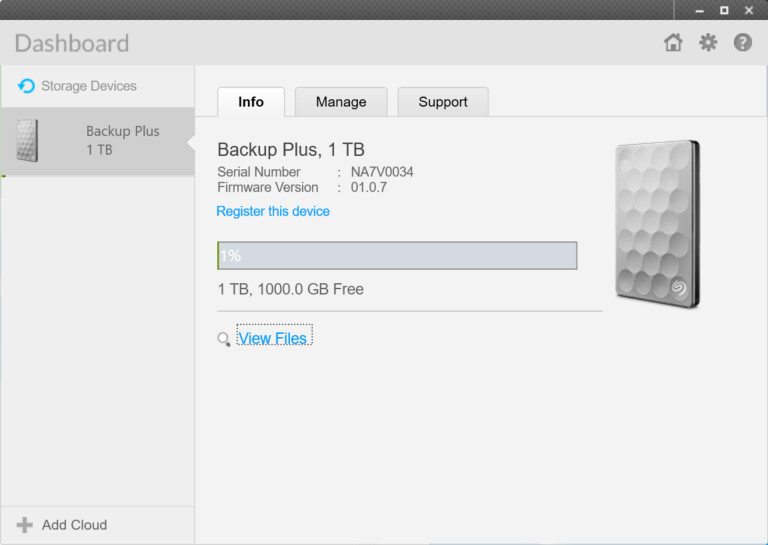 The manage tab gets a little more interesting. Here we find a function to automatically generate thumbnails for videos without thumbnails, turn the drive's LED on and off, test the drive's health, and set the power saving settings.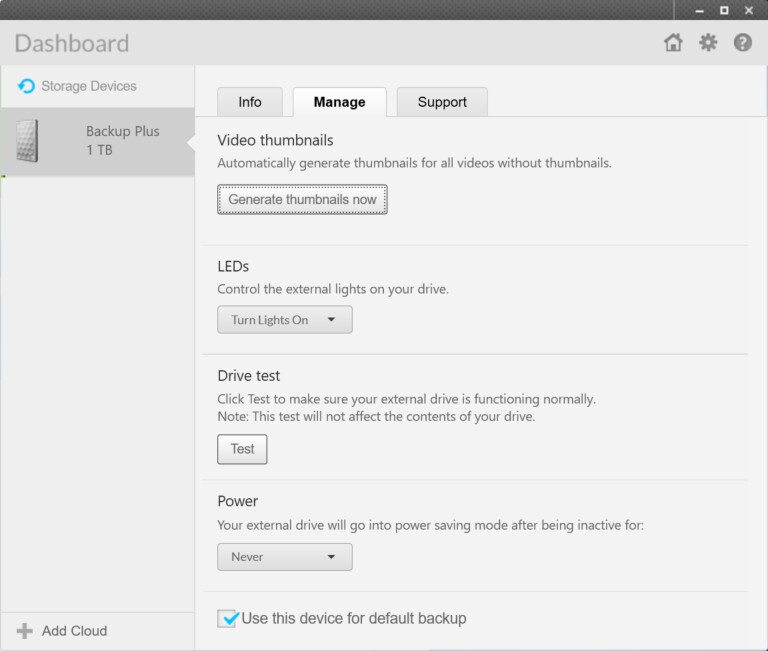 The support page will provide you with links to product information and troubleshooting guides, and it also contains a list of support contact phone numbers.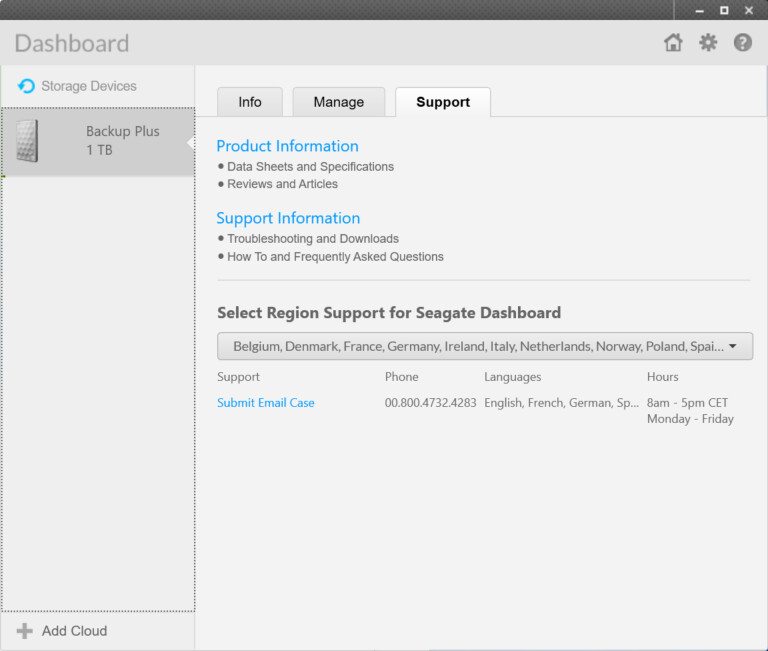 As the name suggest, one of the drive's main usage scenarios is for backups and the Seagate Dashboard has several features for this built-in. You can set up your own rules and settings all the way through.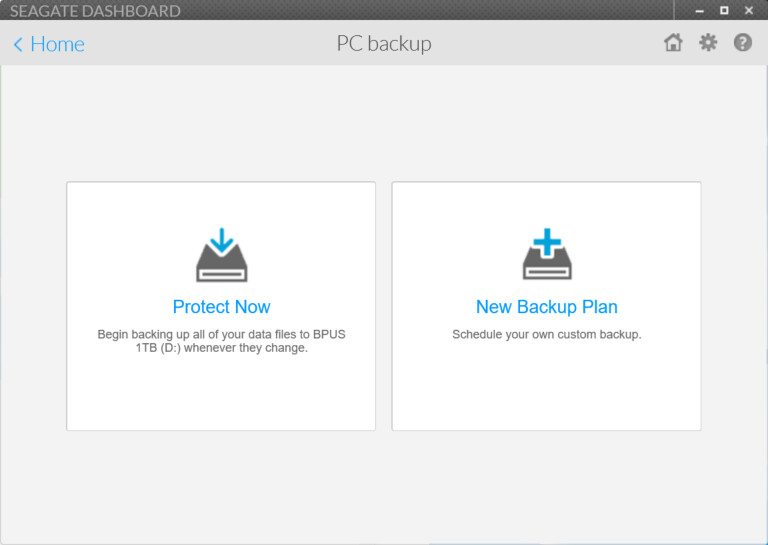 Mobile devices are also supported and you can find both Android and iOS apps to work with the backup system and remotely backup your files.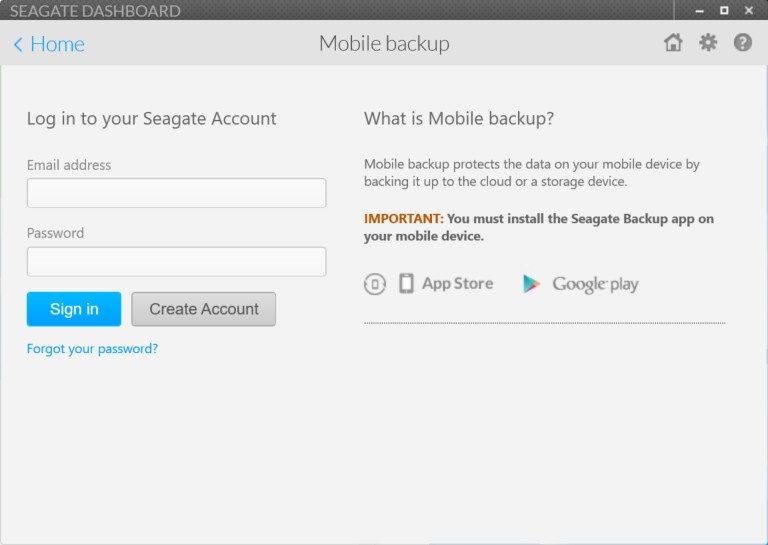 You can also upload files directly to your connected social media accounts and you can even create backups from there and onto your Seagate Backup Plus drive.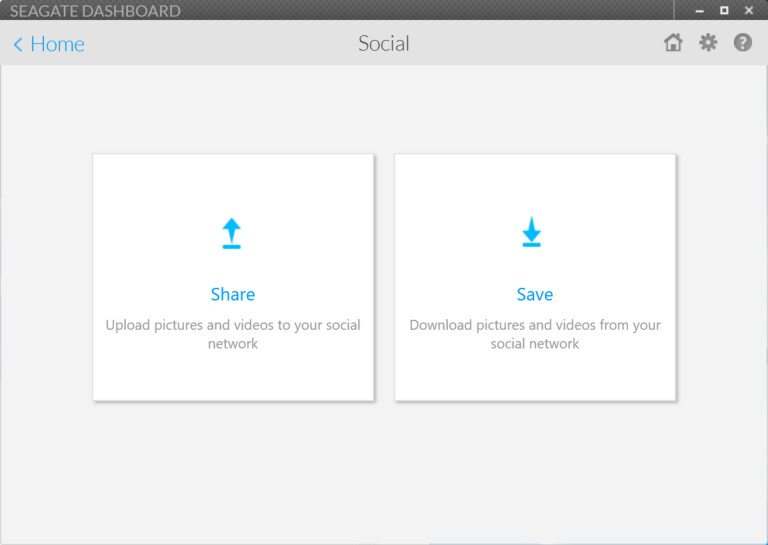 The cloud is naturally also supported and you can connect it with Dropbox, Google Drive, OneDrive, and Nero Cloud.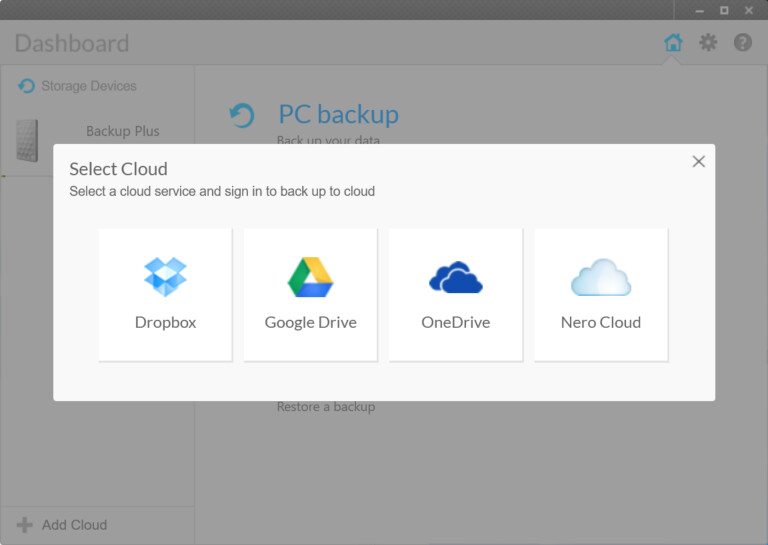 There aren't many app settings. You can select the language, watch the log files and check for updates to the Seagate Dashboard app.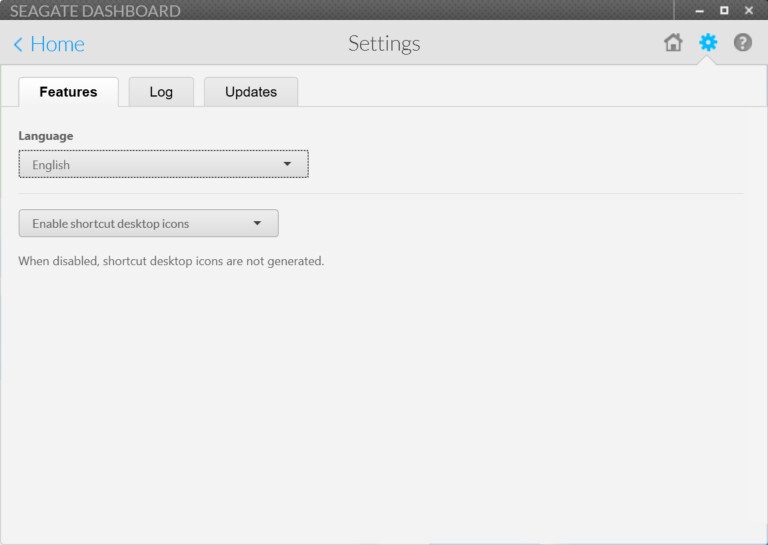 A help file is also built-in that will explain each of the different features and get you going with your backup jobs.