Seagate FireCuda 530 2 TB M.2 SSD Review
---
---
---
Peter Donnell / 2 years ago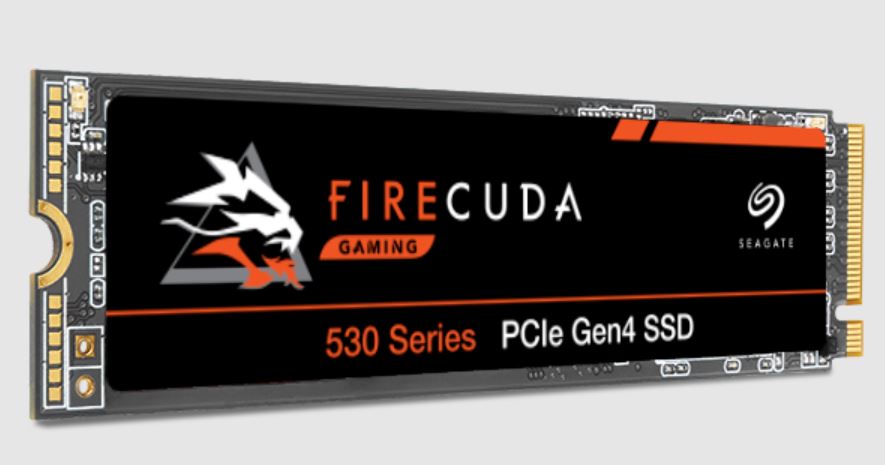 Seagate is one of the best-known names in the world for storage, and when it comes to their FireCuda series, they're a premium choice for PC storage enthusiasts. It's no secret that PCIe Gen4 drives have really pushed performance to the next level. However, the new FireCuda 520 is gunning to be one of the fastest in its class. Not only is it built to dominate when installed in a high-end gaming PC, but it's also one of the few drives that's compatible with the PlayStation 5, giving you some interesting options to play around with. Of course, this kind of performance won't come cheap, but the drive is available in 1TB, 2TB, and 4TB variants, so you can at least balance your requirements and budget to some degree. There's also a version available with a built-in heatsink, but for today, I'll be looking at the stock version
Seagate FireCuda 530
Given this is one of their flagship drives, promising some of the fastest single drive performance on the market, it's no surprise that it's packing some great features. Utilizing the PCIe Gen4 interface, it can push speeds of around 7,300 MB/s, which is pretty freaking fast! It uses the latest E18 controller, paired up with the best 3D TLC NAND, which we know to be a winning combination. Add to that, a competitive five-year limited warranty, as well as three years of Rescue Data Recovery Services, and you go a long way to justifying the hefty price tag of these drives; you're getting exceptional speeds and peace of mind.
Features
Speed reigns — Seagate's FireCuda 530 dominates the SSD lineup, delivering pure performance, absolute power, advanced components and unrivalled endurance
Exhilarating performance up to 7,300 MB/s — harness the full power of PCIe Gen4 speeds to dominate next-generation games and apps
Our fastest FireCuda SSD ever, built for the ultimate in sustained, pro-level gaming and accelerated content creation — with transfer speeds up to 2× faster than PCIe Gen3 NVMe SSDs and 12× faster than SATA SSDs
Built with a Seagate-validated E18 controller and the latest 3D TLC NAND to provide the most advanced speed and durability
Enjoy long-term peace of mind with the included five-year limited warranty and three years of Rescue Data Recovery Services
What Seagate Had to Say
"Performance nothing short of exhilarating, the FireCuda® 530 redefines speed — up to 7,300 MB/s catalyses PCIe® Gen4 power. With transfer rates 2x faster than PCIe Gen3 and 12x faster than SATA SSDs, this SSD is built for sustained abuse and accelerated gaming. The FireCuda 530 with heatsink is compatible with PS5™ consoles, and meets PS5 specs on performance and dimensions. FireCuda's built-in heatsink and SSD combo makes for an easy drop-in expansion solution with no additional parts needed." – Seagate
For more information, you can check out the official Seagate FireCuda 530 2 TB M.2 SSD product page here.