Seagate Launches 8TB Game Drive Hub for Xbox One
---
---
---
Bohs Hansen / 5 years ago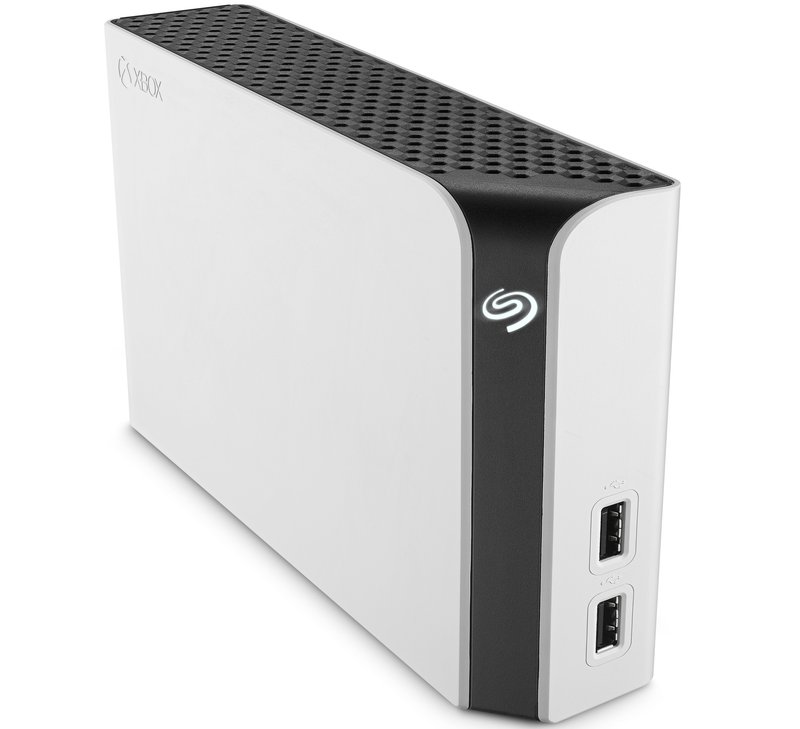 Current gaming consoles come with 500GB to 1TB storage capacity, and that isn't a lot when a game easily takes up 50GB. The solution, external storage. Seagate has just launched a whopper of such a drive with 8TB capacity and designed for the Xbox One family.
So many games, so little space
There's no shortage of Xbox One games, and we've also been introduced to the Xbox Game Pass recently. The Xbox Game Pass will give access to over 100+ games, and that alone requires a lot of capacity; at least if you want to have them all installed at once.
Using external storage is a great way to solve this issue, and the new Seagate Game Drive Hub offers you 8TB of extra capacity in a single drive. That is enough to store 200+ Xbox games.
The Game Drive Hub is more than a name
Seagate called the new drive the Game Drive Hub for a reason because it is more than just an external storage drive. Consoles have limited USB ports, and you might not have an available one for the storage drive. That's why Seagate added a USB hub to it and even added an extra port. With this, you can connect other storage drives or gaming peripherals such as controllers or steering wheels.
All ports are USB 3.0 ports, both the uplink and downlink. While the ports are thought to charge your controllers, you could just as easily charge your mobile phones through it. It's there anyway, why not use the ports?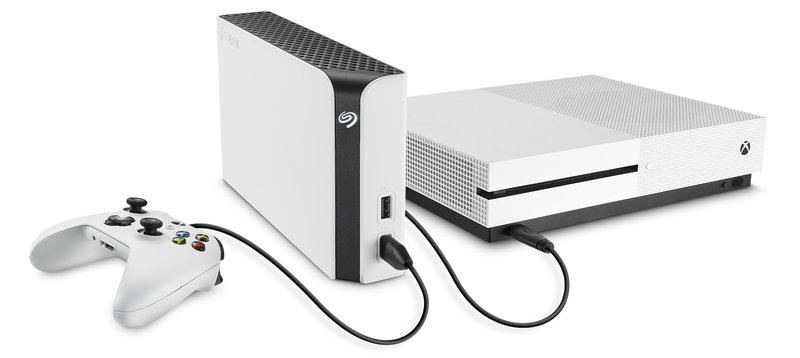 Compatibility
Seagate's Game Drive Hub is compatible with the entire Xbox One family, S and X included. The installation and setup are pretty much plug-and-play. The console automatically detects the drive when connected, and it walks you through the basic installation process.
Pricing and Availability
The new drive is scheduled to be available later this month. The official suggested retail price is $199.99. That's only $0.02 per GB.