Seagate Partners With EK To Release Lightsaber-Themed FireCuda SSD Heatsinks.
---
---
---
Jakob Aylesbury / 8 months ago
For Star Wars fans looking for a unique cooler for their SSD look no further, as EK and Seagate have partnered up to produce a special Lightsaber Collection FireCuda SSD with a lightsaber-inspired heatsink.
Lightsaber FireCuda Collection
These new Firecuda SSD heatsinks feature an interchangeable faceplate design which honours the lightsabers of Obi-Wan Kenobi, Darth Vader and Luke Skywalker. These SSDs are designed for gamers and PC enthusiasts who also happen to be Star Wars fans. The heatsink features a minimalist yet striking Lightsaber design with an anodized aluminium body designed for Seagate Firecuda SSDs.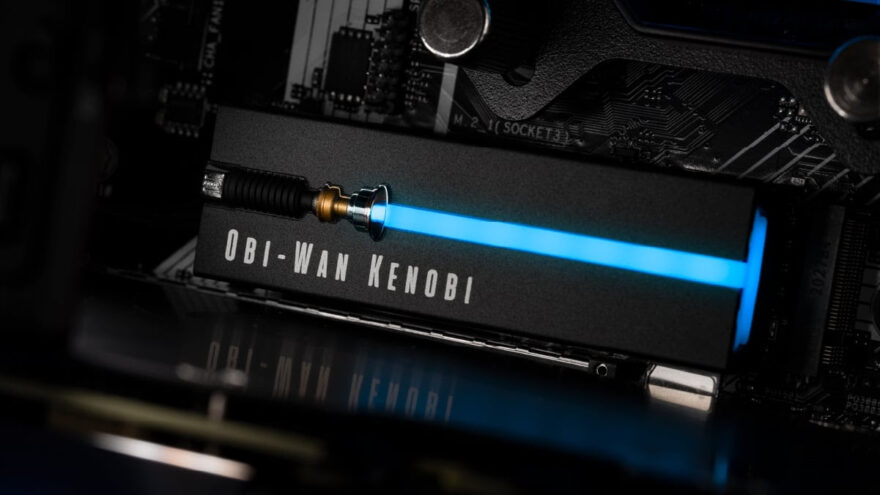 Choose Light or Dark Side
The block features a unique loading mechanism that attaches the interchangeable faceplates to the SSD and heatsink which you can select from your own preference. The block comes with three iconic lightsaber designs which you can choose for your favourite or whichever suits your build theme best. The SSD also includes customizable D-RGB lighting for the lightsaber effect.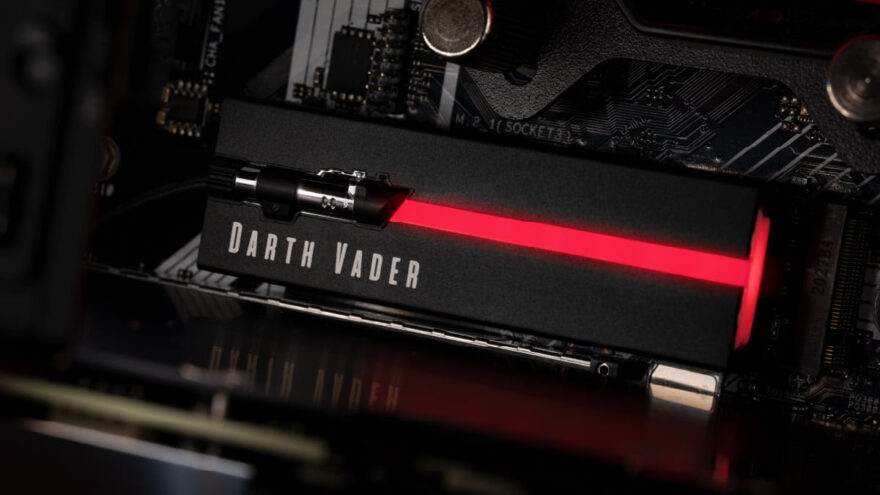 Exceptional Performance
The FireCuda SSD can deliver incredible transfer speeds of up to 7300 MB/s which allows for fast file transfers and other fast storage needs. This high speed generates extra heat and requires cooling to prevent thermal throttling, which is where EK comes in with their low-profile heatsink. This heatsink is built from high-grade aluminium and a finely textured anodized finish to maximize cooling efficiency.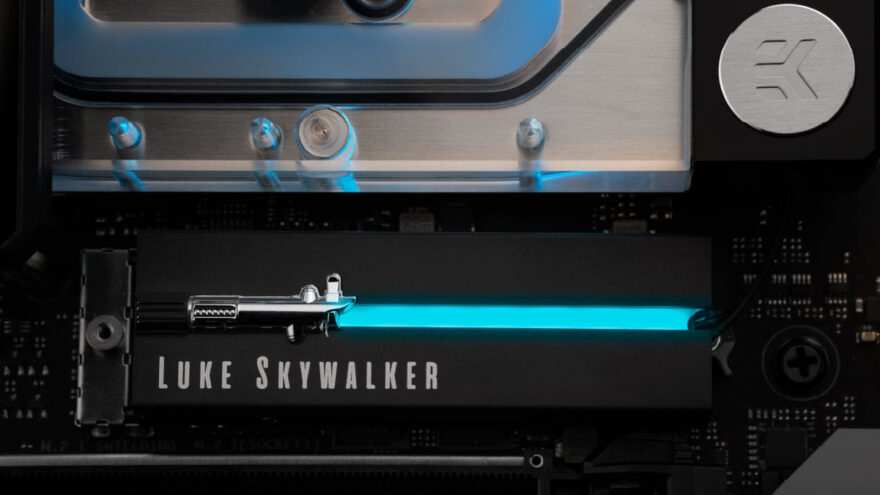 Where Can I Learn More
If you would like to learn more about the Firecuda Lightsaber Special Edition Collection you can check out the product page at Seagates website.