Seagate Storage Expansion Card for Xbox Series X|S
---
---
---
Peter Donnell / 6 months ago
A Closer Look
As you can see it's a 1TB drive, which is currently the only size for this format. However, we all expect there will be other sizes hitting the market in the near future, both larger and smaller I would imagine.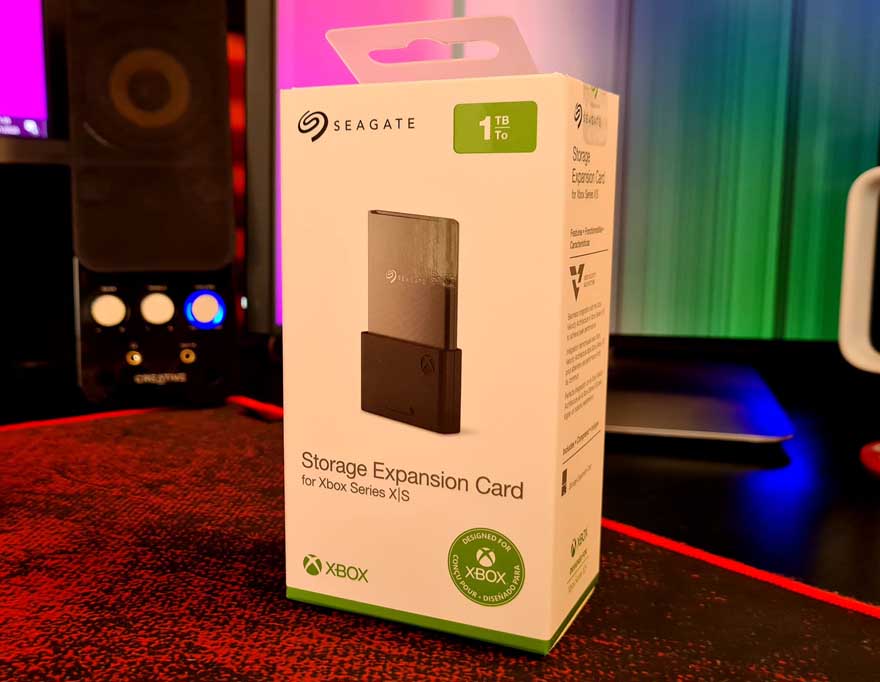 Around the back, it has a simple photo showing you what it looks like plugged into the Xbox Series X, however, it also says it's compatible with the Series S.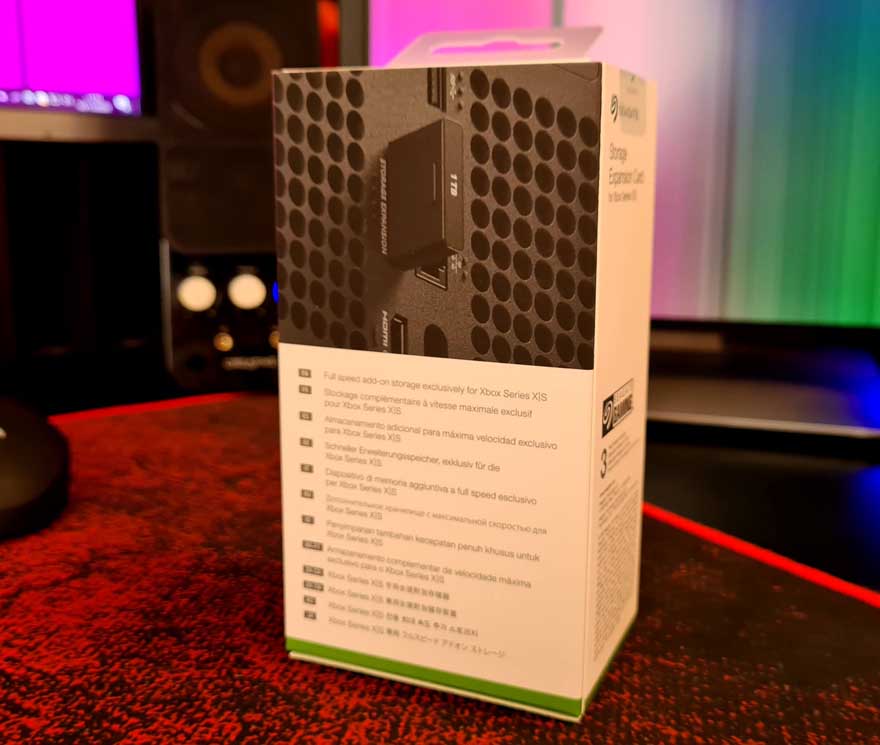 Open the box up and, unsurprisingly, you'll find the drive. It's nicely presented and well protected thanks to a thick cardboard box.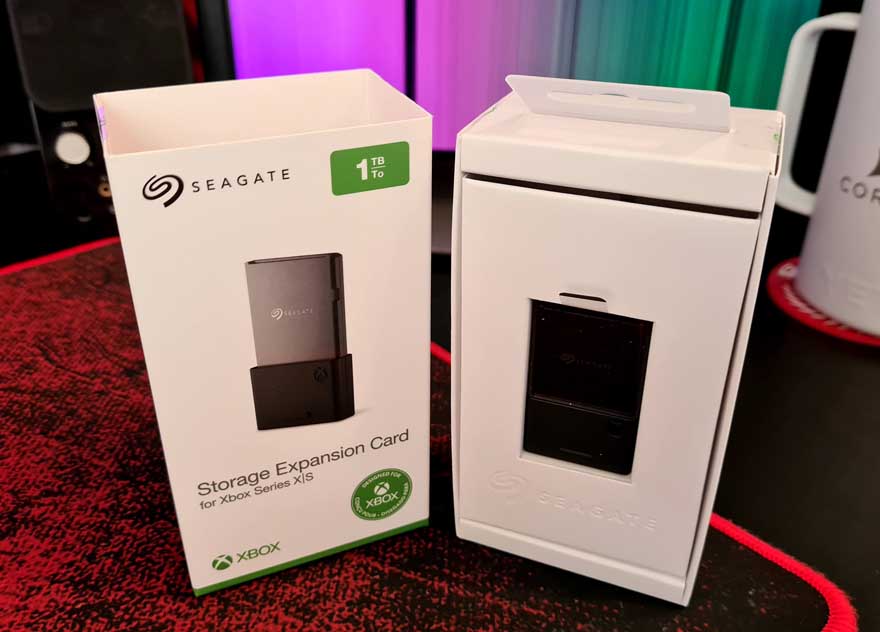 There's a small tab here, just pull it and you can easily lift the drive out of the box.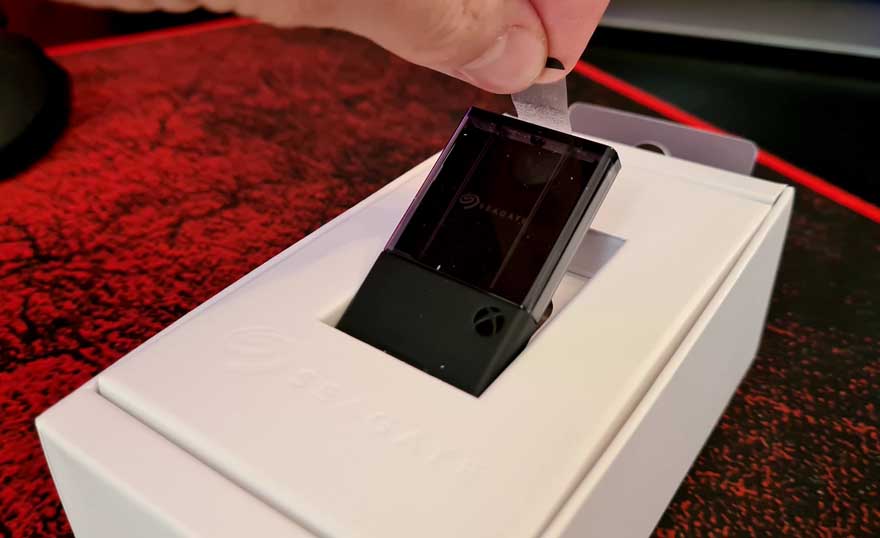 Also in the box, you'll find all the usual documentation. Nothing interesting though.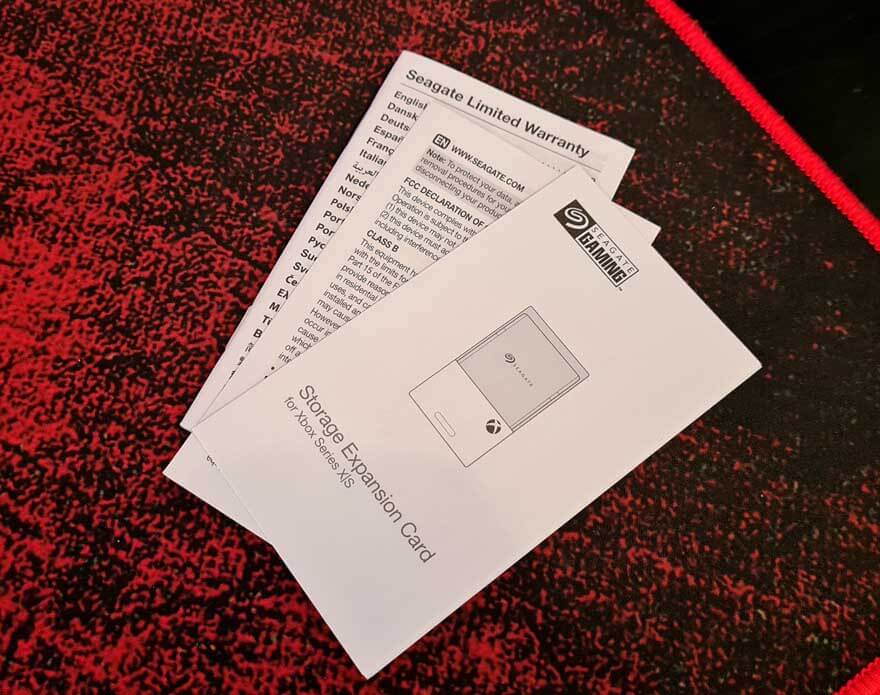 The Drive!
So here we have it, that lovely little drive really is quite small. However, I'm surprised at how heavy it is. It's a real chunk of hefty materials and the second you handle it, it feels expensive and it feels like a quality product.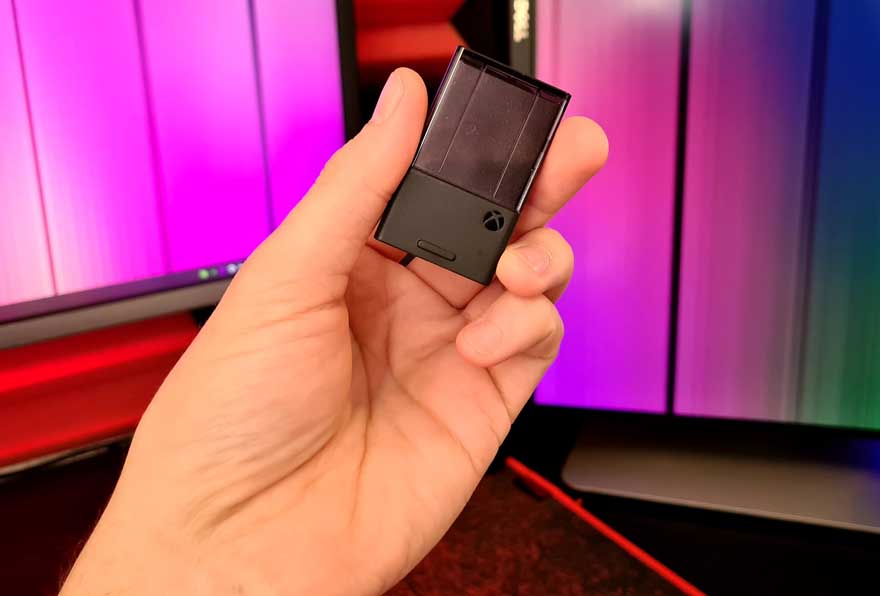 On the end we can see it's the 1TB model again. Albeit, that's the only model right now.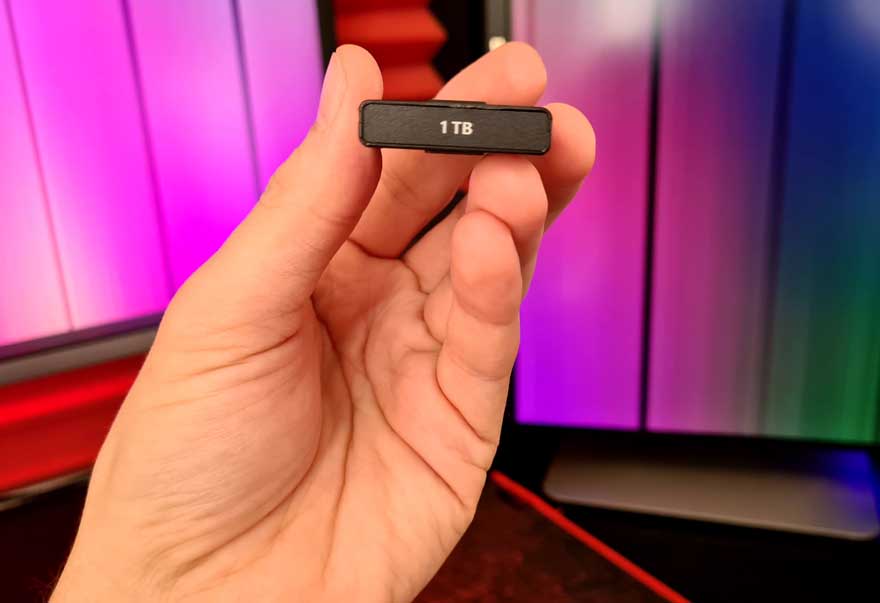 There's a large protective can over the unit and while it's fairly small, and it does stick out of the console when installed, around 2/3rd of the unit actually does go inside the console.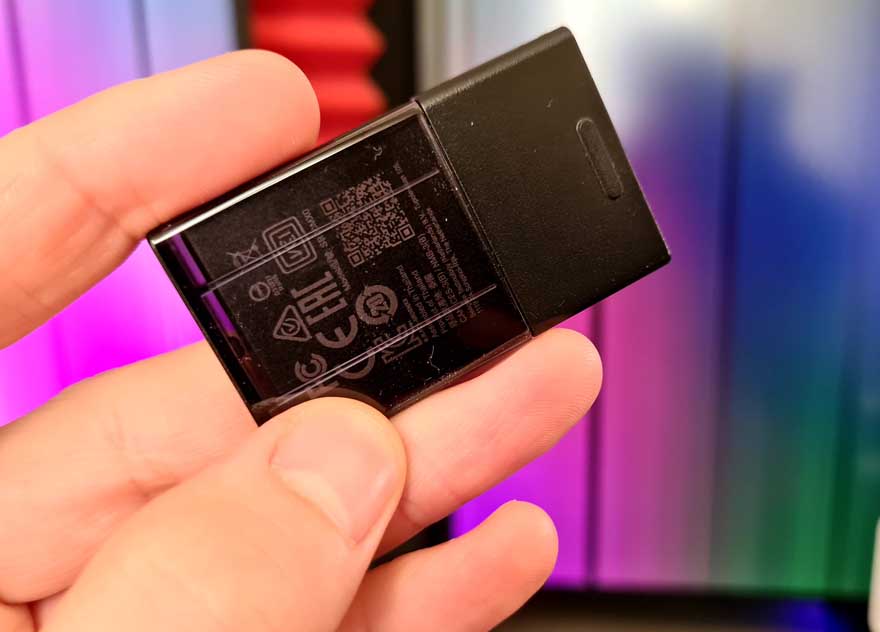 There's a small Xbox logo on the front of it, nice and simple and clean looking really.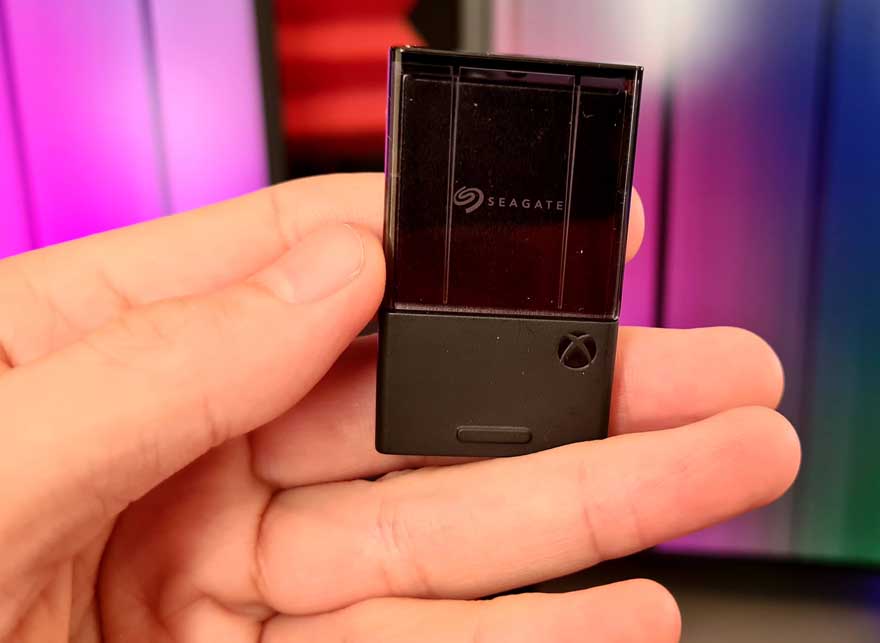 Remove the protective cover and you'll see there's a Seagate logo on the metal housing. Of course, you won't see that when it's installed in the console. I do wonder what is inside the console part, as this metal is clearly a heatsink too, and much get some cooling within the console.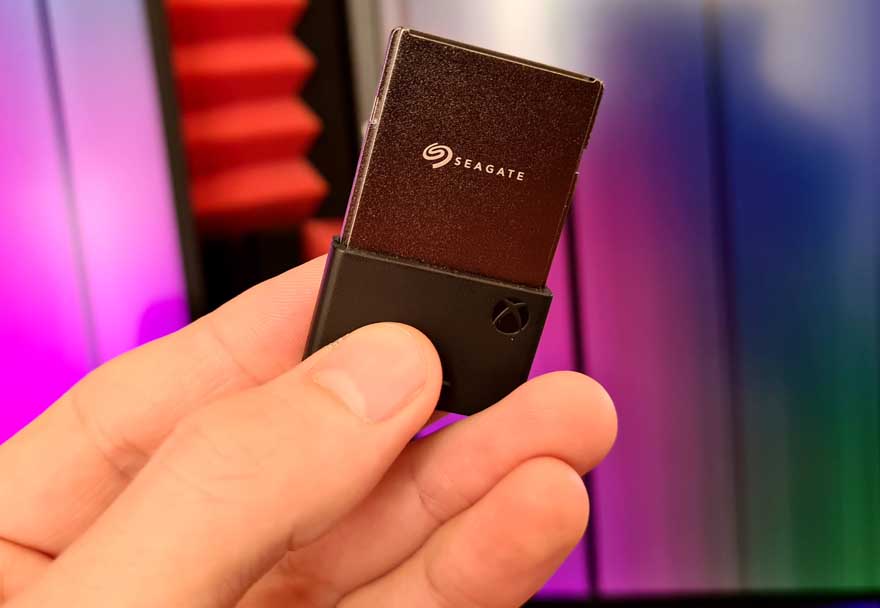 Looking into the end, there are three connectors lined up in here, it basically looks like three USB headers actually.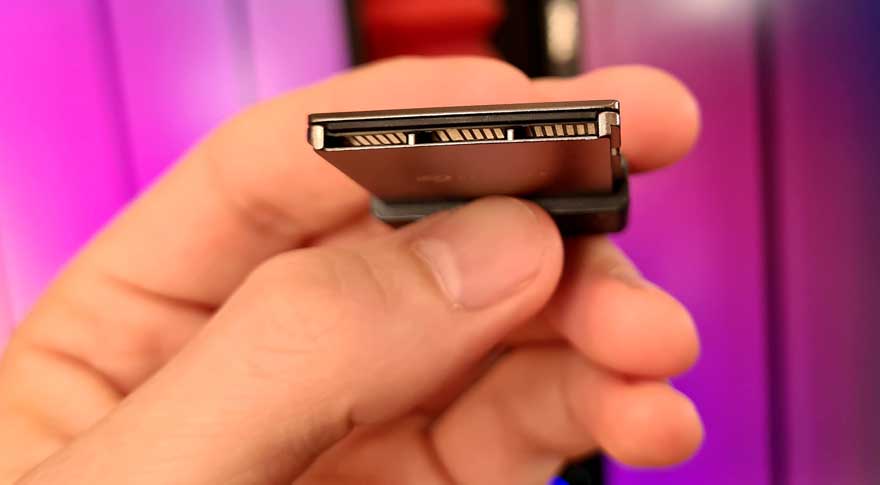 On the back, just all the usual safety markings and licences.