Seagate Storage Expansion Card for Xbox Series X|S
---
---
---
Peter Donnell / 6 months ago
Performance
As for performance, well, it's actually the same drive that you will find installed in the console. So you're literally just doubling the storage that's already there. The idea is that there is no compromise, so it shouldn't matter if your games are on this or on the internal storage, as far as the Xbox is concerned, they're one and the same.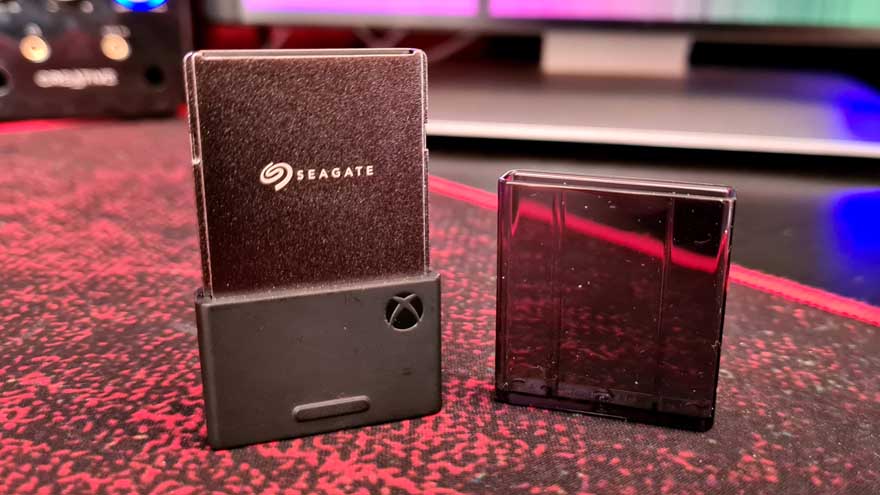 Installing the drive is honestly super easy. Ignore the dust cables here, it's only a few hours old, but the cables are some I use rather than the new Xbox ones… anyway. Just find that Storage Expansion port next to the dusty cables.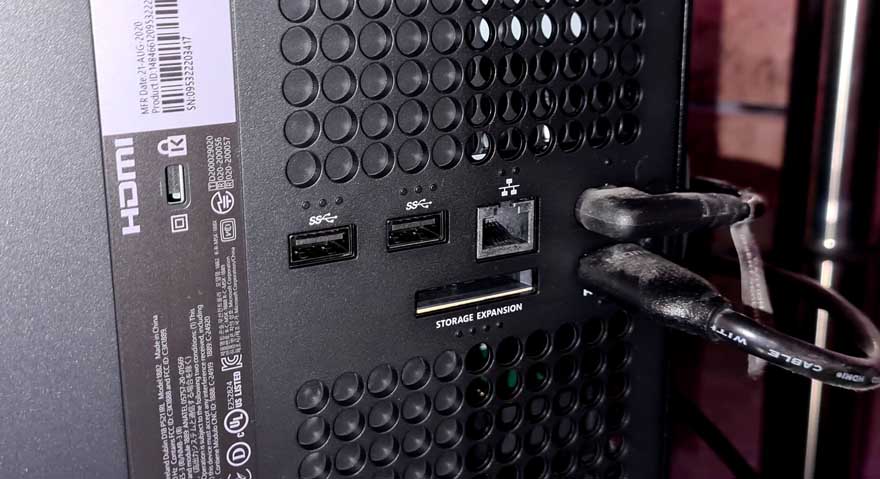 Remove the dust cap from the drive.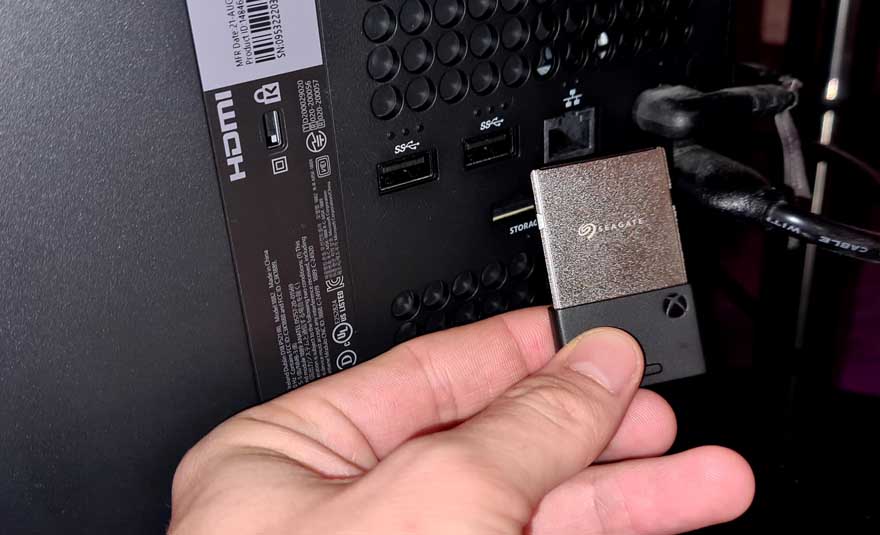 Slot it in. It goes in pretty easily most of the way. However, the last few millimetres need a firm push until the shroud is snug with the console.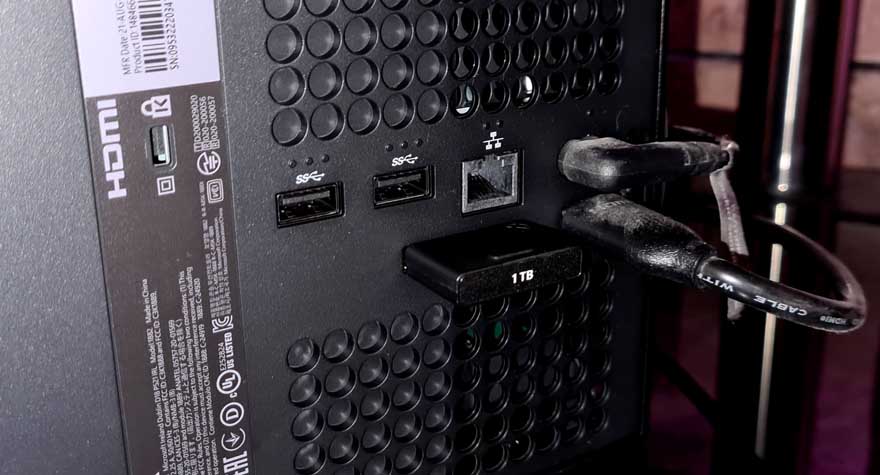 The important thing to know is that you can do this with the console on. The bonus is that you'll hear a device connected noise when you do it. By default, the Xbox Series X has a 1TB SSD built in, however, much of this is used for the OS, quick resume features, etc. That means you actually get 802 GB to use for games and media.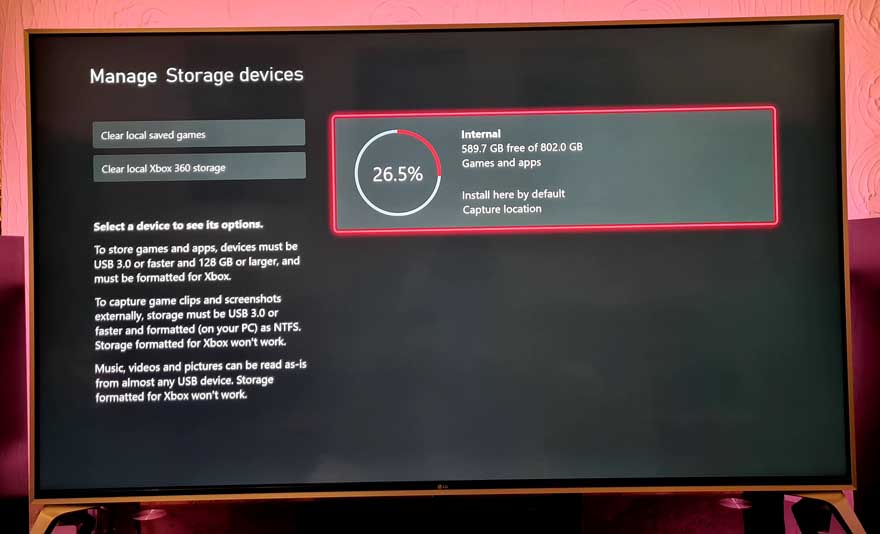 Because the external drive doesn't need to offer up the same overhead to the OS, you actually get a much more respectable 920 GB of storage from the Seagate drive, so you're getting more than double the space; it's just under 115% increased space. You can set either drive to be the default, however, if you fill one, it'll just automatically start filling up the next one, so you don't really have to do anything really. Easy!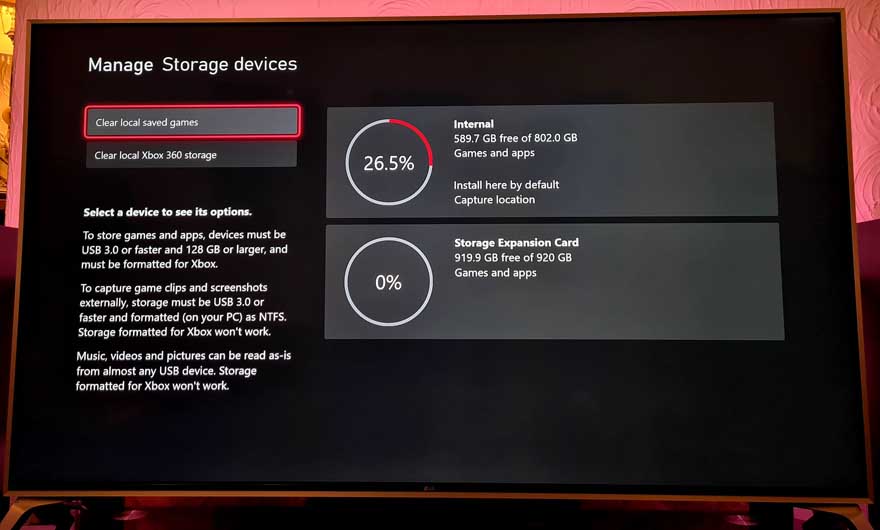 The transfer speeds can't be measured with our usual storage software. However, moving a few games back and forth, it seems that we can shift around 40 GB of data in one minute. That's pretty damn fast, and even big games like Borderlands 3 clocking in at 100GB+ only take a little over two minutes to move. My USB 3.0 SSD from HyperX took more than three times longer to do any of the same transfers. Copying back to the console was only around 15% slower too.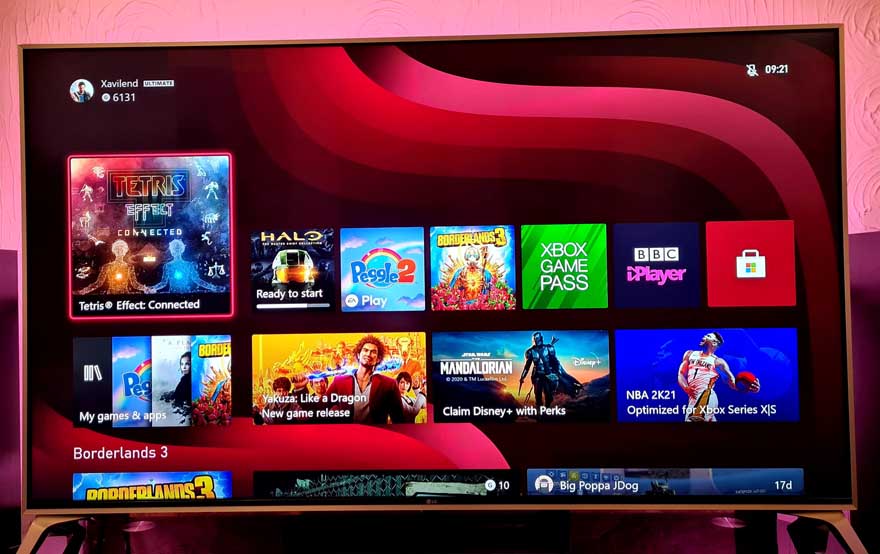 As for loading games from the drive vs the console, honestly, I could not tell any difference. So I'll just say with confidence that they promised it would match the internal performance and it does just that!