Seagate Unveil Amazing 60TB SSD
---
---
---
Alexander Neil / 5 years ago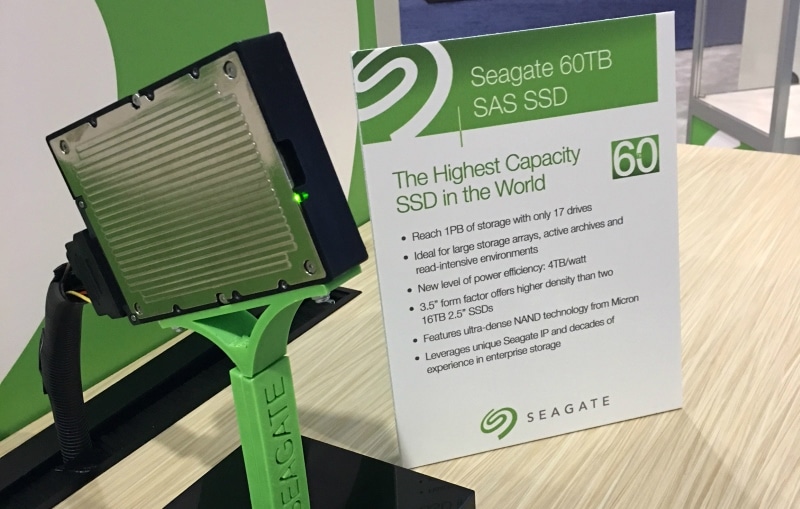 When it comes to SSDs, most users have to settle for ones smaller than their traditional mechanical hard drives, but there are some SSDs out there that show they are quickly surpassing hard drives in capacity. Recently we were impressed by Samsung's enterprise-grade SSD that has a capacity of 15TB, but now Seagate has made even that seem lacking in space with their newly announced 60TB SSD.
As with Samsung's massive SSD, unfortunately, this high-capacity device is aimed squarely at the business market with the intention of it being put to use in data centers alongside existing Seagate enterprise offerings. While there are countless uses for all that space on an enterprise level, to put 60TB into perspective, the drive could be used to store 12,000 DVD-quality movies or 400 million photographs. The drive itself is designed with accessibility in mind by delivering the fast and reliable storage that an SSD can offer to high capacity servers, while also being built on a flexible architecture that will make it easy for data centers to be upgraded from the current 60TB drives to drives as large as 100TB in future.
Right now the drive is only available for demonstration by Seagate, with the drive intended to have its official release sometime in 2017. Not much more is known about the device, but as it is an enterprise product, it will likely follow a regular form factor, perhaps similar to the fatter style of the 2.5-inch drives employed by Samsung in their high capacity enterprise SSDs.