Sealed Original Apple iPhone Sells for $40,000 at Auction
---
---
---
Mike Sanders / 11 months ago
Say what you will about Apple, but it's hard to deny that the iPhone was one of the most iconic tech products ever released. – Offering functionality and features well beyond anything else available on the market at the time, while it has, of course, spawned many revisions over the years, the original will always hold a special place in many people's hearts. – And this is, incidentally, coming from someone who has never been much of a fan of anything Apple-related.
If you do, however, have an original iPhone perhaps lying around somewhere, then you might want to check its condition as a boxed and sealed original iPhone '1' has just been sold at auction for only slightly under $40,000!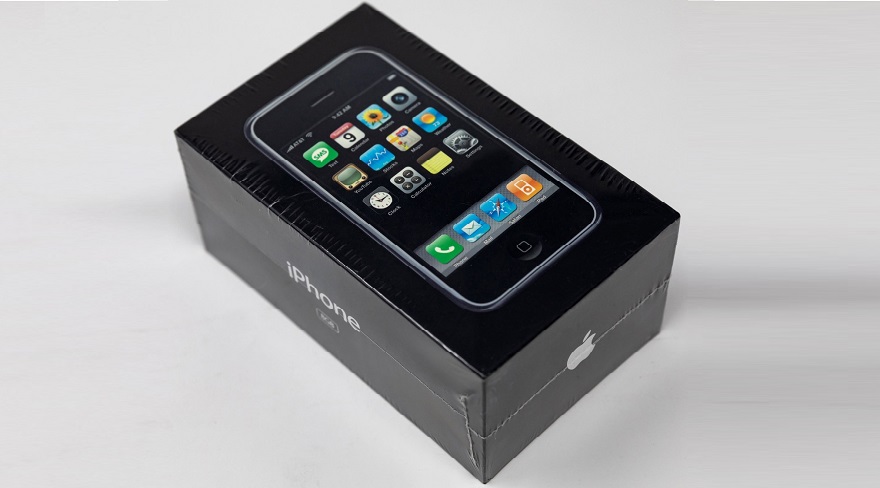 Boxed and Sealed Apple iPhone Sells for $40,000
Originally released in 2007 for $599 (for the 8GB version), the auction listing recently concluded with a successful final bid of $39,339.60. – A figure that clearly indicates that the original iPhone isn't merely a retro-outdated smartphone, but a product which has now fully fledged itself within the remits of iconic tech collectables.
Now, of course, the key benefit of this particular model is that this is in its original sealed packaging. The seller does, in fact, say that it was purchased at release and kept in a safe ever since (presumably in the hope – now proven – that it would eventually be worth quite a lot of money). – With this in mind, therefore, having an old Apple iPhone in your drawer with various scratches on the screen and a battery that lasts less than 2 minutes probably isn't going to be worth $40,000. – If you still have one in fairly nice condition with a reasonable solid box though… Well, maybe you should possibly consider seeing how much you can get for it!
You can, incidentally, check out the listing here!
What do you think? – Let us know in the comments!