Second Alton Towers Rollercoaster Crash In A Month!
---
---
---
Robert Ainsworth / 8 years ago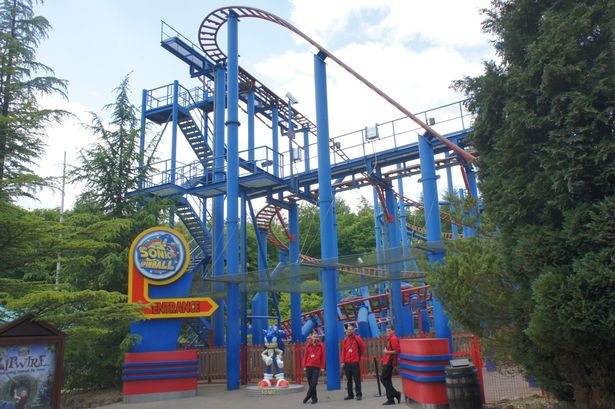 Two carriages on the Sonic Spinball today,
This is the  second accident at the now, not-so-popular theme park in the UK. Reports say that a man has been taken to hospital with a head injury.
A witness, Danny Robinson from Liverpool was watching his four friends when the accident happened, stated the carriage was going at "full pace" when it crashed into another carriage containing a young family at the end of the ride. Alton Towers have since refuted the claims and told us that the carriage 'nudged each other at walking pace"
Danny told The Mirror:
""The mum in the other carriage was screaming. Two of my friends hit the back of their heads and another two hurt their necks. They spent about 20 minutes getting them out of the carriage."
another person on the ride also tweeted about her ordeal:
"So today [I've] been to Alton towers and my carriage crashed into another one on the sonic spinball … Safe to say I won't be going again"
It was also said that all four were taken to the medical centre spent two-and-a-half hours getting checked over and heat pads on their necks. Afterwards one of them started throwing up everywhere and ended up going to hospital.
Another incident happened on the ride earlier, The Mirror reported.
"My 16-year-old daughter was stuck at the top of Sonic Spinball in the middle of the day for 40 minutes. She had to be put in a harness and climb down.
"She has been sick a number of times since and I think she has sun stroke, it's her school prom tonight and she is hoping she will be well enough to go."
It's not been a great time for Alton towers recently, Would you feel safe going there now? I'm not sure I would!
Thank you to BirminghamMail for providing us with this information