Secretive Magic Leap AR Headset To Release This Summer
---
---
---
Mike Sanders / 5 years ago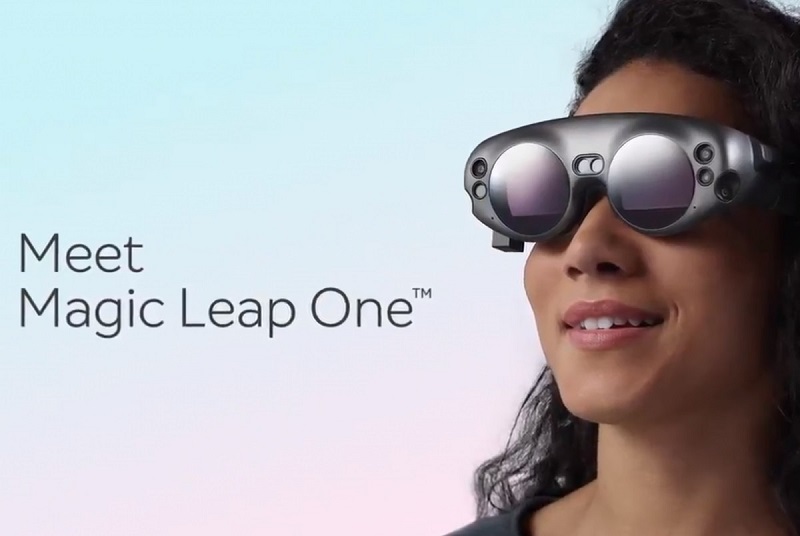 Secretive Magic Leap AR Headset To Release This Summer
With VR headsets slowly but surely bringing VR back to the forefront of the future, Magic Leap has certainly been one of the more intriguing products. Rather frustratingly though, it's been intriguing not for what we know, but for what we don't know.
With it being in development as a known product for over 4 years now, even today we don't really know entirely what to expect from it. We do, however, have some news about when it's coming out!
In a report via CNET, the Magic Leap AR (augmented reality) headset is finally going to launch this Summer!
What Do We Know So Far?
It is our understanding that Magic Leap plans to do something quite unique in terms of VR headsets. Rather than putting you in a virtual reality world, the intention is that it will literally alter the world around you. It will utilise your own environment to add assets to it which will freely interact. For example, the potential is that you could play a video game with the characters interacting with your bookshelf or computer desk. When you consider the possibilities this could have outside of gaming, this has the potential to be an incredibly useful tool.
Graeme Devine Speaks!
The project has largely been the baby of Graeme Devine and he is a name I know very well. He made his start in the industry around 30 years ago and most notably was one of the co-founders of Trilobyte Games who produced The 7th Guest. As a programmer and game designer, he has a lot of credibilities. I have even spoken with him on a couple occasions in the past regarding his work and he is a guy that clearly knows his stuff. As such, I have a lot of faith that despite the lack of solid information, the Magic Leap AR Headset is likely going to be something very special.
One of his biggest achievements was the development of technology which allowed for near instant read capabilities from CD-ROMS. Something that was to play a major role in the early boom days of PC gaming.
What Do We Think?
As mysterious as this product still is (despite an hour-long video above) we are still fairly certain that the Magic Leap is going to be something very special. We will, of course, have to wait and see, but something tells me that if they manage to pull off everything they promise, this headset could be a complete game changer in terms of VR/AR technology.
At present, we do not have a release date firmer than this 'summer'. At least we do actually know roughly when to finally expect this incredibly exciting product!
What do you think? – Let us know in the comments!