See-Through Solar Panels Could Turn Windows and Screens into Energy Generators
---
---
---
Ashley Allen / 7 years ago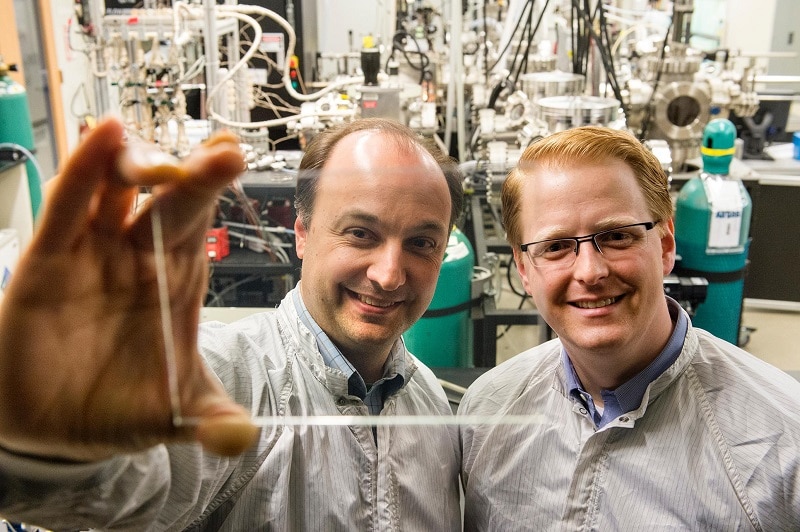 Solar panels are more popular in homes than ever, and a new innovation could take their personal use to the next level. Silicon Valley startup Ubiquitous Energy, founded by researchers from MIT and Michigan State University, is hoping to bring transparent solar panels to a household near you. The practical implementation of the technology is boundless, from windows in homes and cars, to screens on smartphones, tablets, laptops and televisions.
"It's a whole new way of thinking about solar energy, because now you have a lot of potential surface area," Miles Barr, Chief Executive and co-founder of Ubiquitous Energy, said. "You can let your imagination run wild. We see this eventually going virtually everywhere."
The basis of the technology is to convert the energy from the invisible ends of the light spectrum into electricity. Since such a solar panel will only be absorbing invisible light, it will allow light visible to the human eye to pass through, meaning the panel can be transparent. Ubiquitous Energy has taken published research from 2011 and developed an optimal formation for transparent solar panels from it.
"There is generally a direct tradeoff between transparency and efficiency levels," Barr added. "With the approach we're taking, you can still get a significant amount of energy at high transparency levels."
Ubiquitous plans to introduce the tech on a small scale, to begin with, starting with smartphones and watches powered by the sun's rays. "We think providing battery-life extension and solving battery life problems will be a very good entry point for us," Barr said. The company is not working to a particular timeframe, but hopes to debut the technology soon.
Thank you National Geographic for providing us with this information.