Sega and Relic Want to Revive the Company of Heroes 2 With a New Expansion
---
---
---
Gabriel Roşu / 8 years ago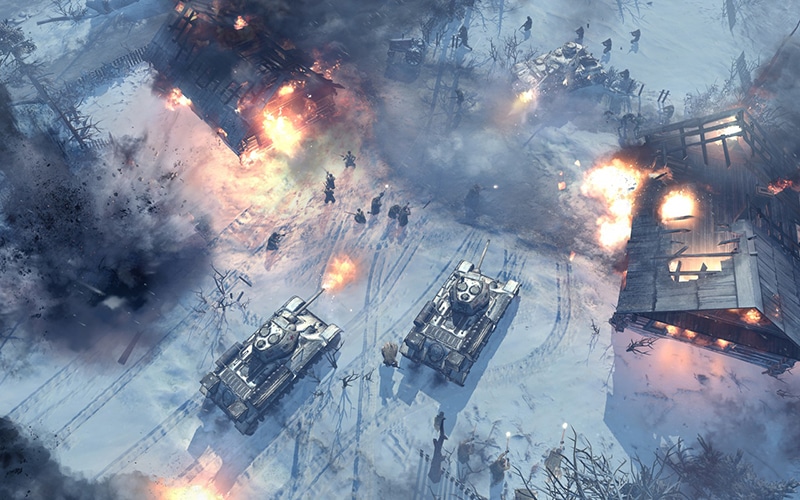 It's been a long time since I heard about any news regarding the Company of Heroes title. The hype around it suddenly died soon after it got released, though the expansions that came after it did try to keep it going. The latest one, Adrenaline Assault, also shifted the focus on the eastern World War II front, taking the focus off the Allied forces and placing the Red Army in the spotlight.
This time around, the focus will move to the Brits and their forces. The upcoming expansion will be called Company of Heroes 2: The British Forces and will introduce fifteen new unites and six commanders, along with eight new multiplayer maps. It will also be a standalone multiplayer expansion, which means you don't need to have Company of Heroes 2 in order to play it.
In addition to the expansion, Relic and Sega is planning a big update for all Company of Heroes 2 titles too. The latter will feature an improved balance between all factions, improved animations and visual improvements to the majority of units. It's nice to see they are still supporting the Company of Heroes 2 title, but will this move to attract more players actually work this time?
The expansion and update are said to arrive on the 3rd of September, having the expansion cost £9.99. Sega said it will also offer a 20% discount to players who already own any Company of Heroes title, but only for pre-order purchases.
Thank you Rock, Paper, Shotgun for providing us with this information
Image courtesy of SegaBits