Sega Reveal New Team Sonic Racing Gameplay Video
---
---
---
Mike Sanders / 5 years ago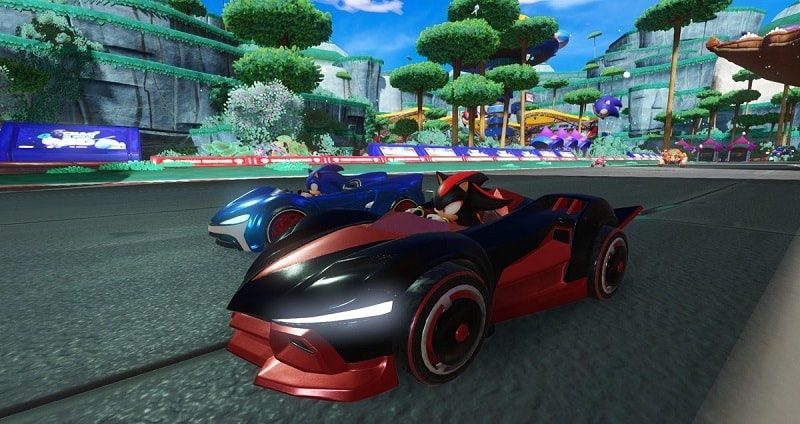 Team Sonic Racing Gameplay Video
Aside from Mario Kart, there is very little currently available in terms of arcade-style racing games. Sonic Racing was a fun alternative back in the day. It wasn't as good as Mario Kart, but it was a game that had a lot of merits. With a brand new game in the works though, Team Sonic Racing is certainly looking good.
Leading up to the planned launch of the game, Sega has just revealed a brand new gameplay trailer and it's been a long time since Sonic looked this slick.
Gameplay Trailer
As far as a Sonic game goes, the trailer ticks all the right boxes. It's bright, fast and the music sounds just in that right style to suit the history. Admittedly, at a glance, it would appear that similar to the original game, this is again largely going to look to replicate the successful formula that Nintendo nailed down in Mario Kart. That isn't, however, a criticism. It's a damn good formula!

What I will say is that it does look like Team Sonic Racing is looking to employ some unique changes of their own. For example, slipstreaming is something never seen in a Mario Kart game. As such, they might be trying to marry the fun of an arcade style racer with some mechanics more traditionally seen in straight up driving games.
When Is It Out?
Team Sonic Racing is set to release on the PS4, Xbox One, PC and Nintendo Switch this Winter. At present, we don't have an exact release date, but November/December would seem like a fair shout. They are, of course, going to want to get this out the doors before Christmas lands.
The only mild disappointment I have is the lack of Ugandan Knuckles as a playable character, maybe that will come with DLC though.
What do you think? – Let us know in the comments!