Self-Driving Trucks Hit The Roads In Europe
---
---
---
Gareth Andrews / 7 years ago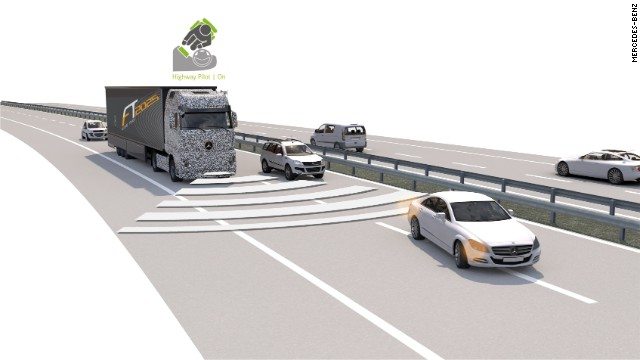 When it comes to vehicles, there are two new technologies that people are looking forward to. First off there are electric vehicles, with Tesla's new Model 3 getting billions of dollars worth of pre-orders, then there is the move to automated vehicles. With driverless vehicles gaining momentum, a set of self-driving trucks have hit the roads of Europe in a demonstration that's set to show the technology off to the world.
Six manufacturers took part in the European Truck Platooning Challenge, courtesy of the Dutch Government. Truck platooning refers to the ability for automated trucks to follow one another in close procession, making use of a slipstream to reduce carbon dioxide and fuel usage.
Travelling from different parts of Europe to the Port of Rotterdam in the Netherlands, with companies like Volvo and Daimler watching as their vehicles picked up cargo from the port before heading back to different locations all around Europe.
With self-driving trucks already looking to be tested in the UK within the year, it could be sooner than we think before large companies start using automated vehicles to deliver their goods. With companies like Google looking to create and release a self-driving car just one of many self-driving ideas, including a self-driving pram, you could soon get to put your feet up and enjoy a movie on those long road trips.