Sensible Soccer Reboot Launched on Kickstarter
---
---
---
John Williamson / 6 years ago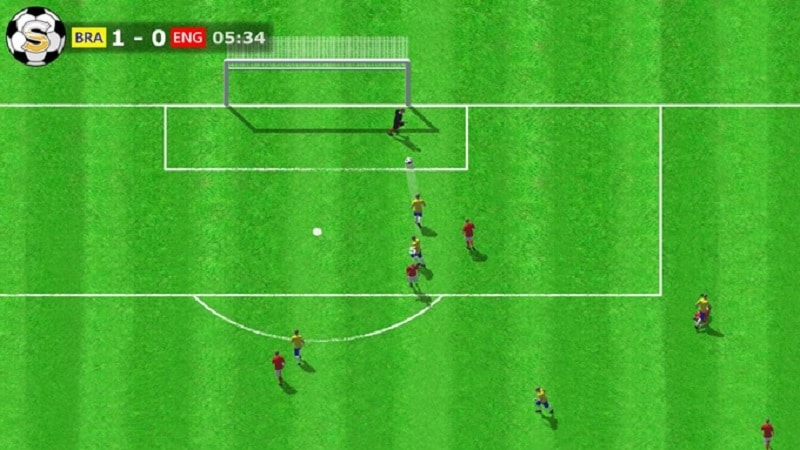 Sensible Soccer's arcade physics and frantic pace proved to be a magnificent formula which holds up remarkably well today. The game's laughably unrealistic speed made each multiplayer match an action-packed encounter and released on the Atari ST, Amiga and PC. In the modern gaming industry, realism is at the heart of yearly football titles. However, the spiritual successor to Sensible Soccer has just been pitched on Kickstarter under the name, Sociable Soccer . Here's a brief snippet about the project in the developer's own words:
"An instantly playable football game for football fans all over the world, designed and directed by Jon Hare, the man behind Sensible World of Soccer, the best-selling football game of the 1990s."

"The game will feature over 500 National, Club and Custom teams with over 10,000 researched player names. Team names, player names and kits used in game will be similar to the majority of popular titles on the market and fully editable."

"Compete for over 30 single player trophies, and create DIY competitions for up to 8 players on a single machine. The game will be completed by the end of 2016 on PC, Steam, XBox One and Playstation 4."
Please note, the current graphics are from a very early build and should be vastly improved as development progresses. The project requires £300,000 which is fairly reasonable and attainable given the huge popularity of Sensible Soccer. Although, it's difficult to know if the golden era of arcade sports games have passed, and people just want to experience an authentic simulation.