Sharkoon Launch its MS-Y1000 & MS-Z1000 Micro-ATX Cases
---
---
---
Mike Sanders / 2 years ago

Sharkoon has announced the launch of the MS-Y1000 and the MS-Z1000. These are two micro-ATX PC cases made of steel, each with a front panel that is elegantly designed with a pattern of Y-formed or Z-formed airflow openings. Four pre-installed fans should enable optimal cooling, while the air-permeable front panel provides a constant flow of air into the case. Despite the compact design, large components such as 240-millimetre radiators can be installed at the top of the case.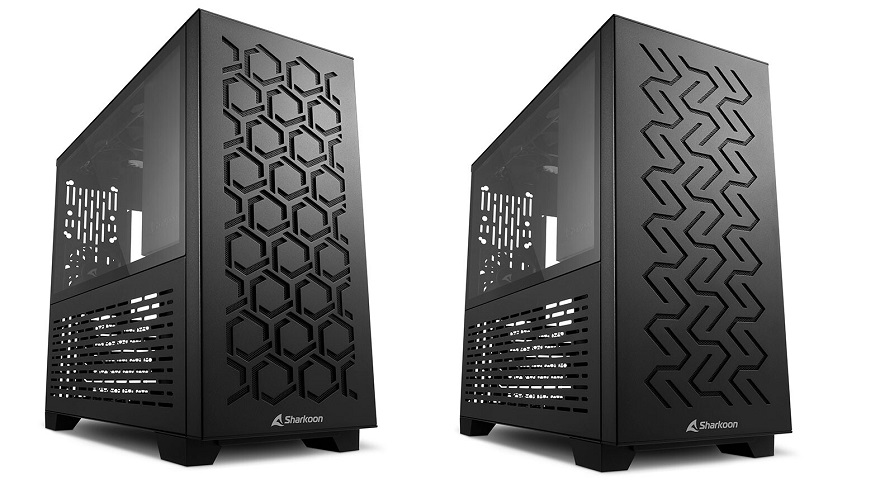 Sharkoon MS-Y1000 & MS-Z1000 Micro-ATX Cases
shaped openings on the steel front panel, and the MS-Y1000 gets its name from the Y-shaped openings. The simple black or white color scheme allows the case to blend into almost any surroundings. The side panel on the left of the case has two parts: a tempered glass window and a grille. Each part can be swapped in its position and mounted either on the top or the bottom of the case.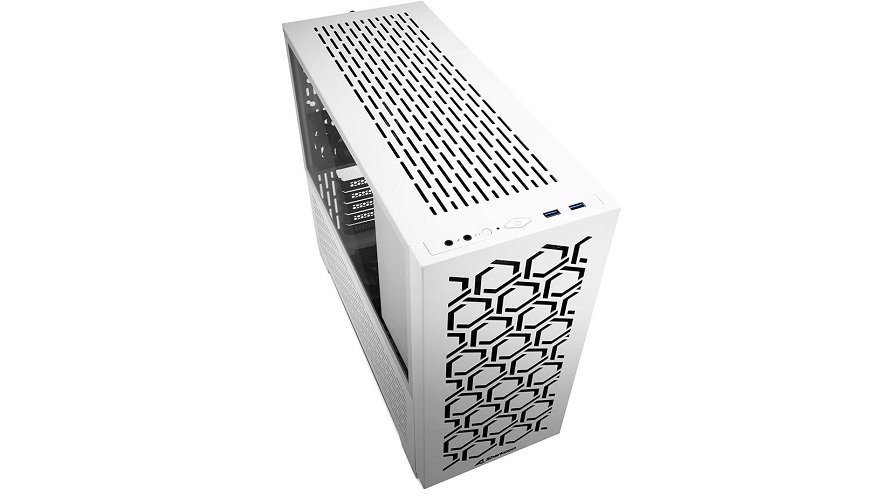 Features
Optimal Cooling Performance
To effectively cool the inside of the Sharkoon MS-Y1000 and the MS-Z1000, four fans are already pre-installed: two 120 mm PWM fans under the top panel, one 120 mm PWM fan on the bottom panel, and one 80 mm PWM fan on the rear panel. An additional 120-millimetre fan can be installed on the bottom panel.
For Vertical Installation: The Compact VGCK
With the optionally available kit, the Compact VGCK, graphics cards with a length of up to 27 centimetres can be vertically installed in the MS-Y1000 or MS-Z1000. The vertical installation avoids any bending of the card and enables a better presentation of lit elements such as a GPU cooler with RGB illumination. The installation of the kit is very simple: It is attached to the case in just three steps.
Lots of Room in a Small Space
Despite its compact form factor, various large components can be installed inside: A power supply unit with a length of up to 16 centimetres can be placed in the power supply tunnel which is behind the front panel at the top of the case. Next to this, a 240-millimetre radiator with a height of up to 5.5 centimetres (including the fans) can be installed. Up to three 2.5-inch data storage drives or one 3.5-inch drive can also be installed in the case.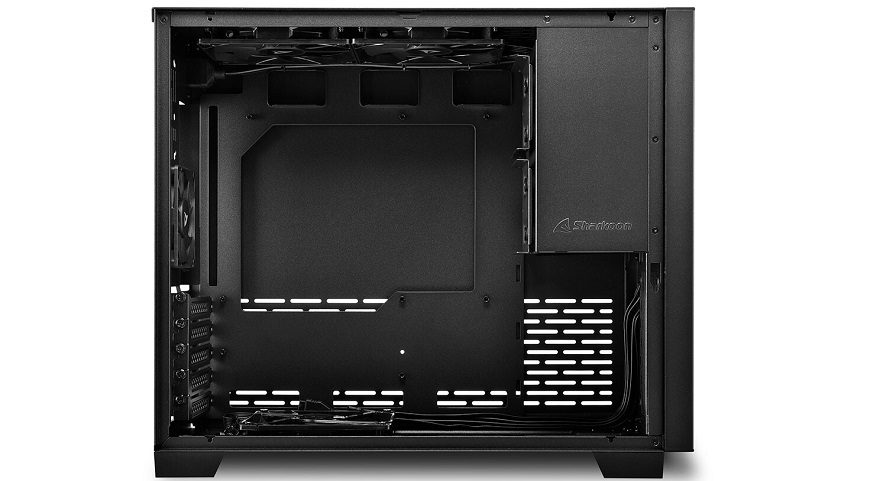 Where Can I Learn More?
The MS-Y1000 and MS-Z1000 are available in either black or white with both case designs available to purchase now at the following prices:
Black – €79.90
White – €84.90
In addition, the Compact VGCK is also available at the manufacturer's suggested price of €34.99. – If you do, therefore, want to learn more about these new product launches, you can check out the official Sharkoon website listing/s via the link here!
What do you think? – Let us know in the comments!