Sharkoon Releases Optical SKILLER Gaming Mouse with RGB
---
---
---
Bohs Hansen / 7 years ago
Sharkoon is busy expanding their Skiller range of peripherals and we recently saw the new keyboard in the series, and today it's time to present their newest gaming mouse: The Optical Skiller Gaming Mouse with RGB Illumination. Sharkoon might not be the first brand you think of when it comes to high-end gaming equipment, but the specifications might make you change your mind on that – because the Skiller Gaming mouse looks pretty impressive in that area.
The Sharkoon Skiller SGM1 Gaming Mouse comes with an optical PixArt PWM3336 sensor that has an impressive 10800 DPI. It also comes with the well-known and loved Omron Switches for the left and right mouse buttons which are the most used buttons and as such those that need the best switches. It also features five macro buttons and a four-way scroll wheel for a total of 12 programmable buttons.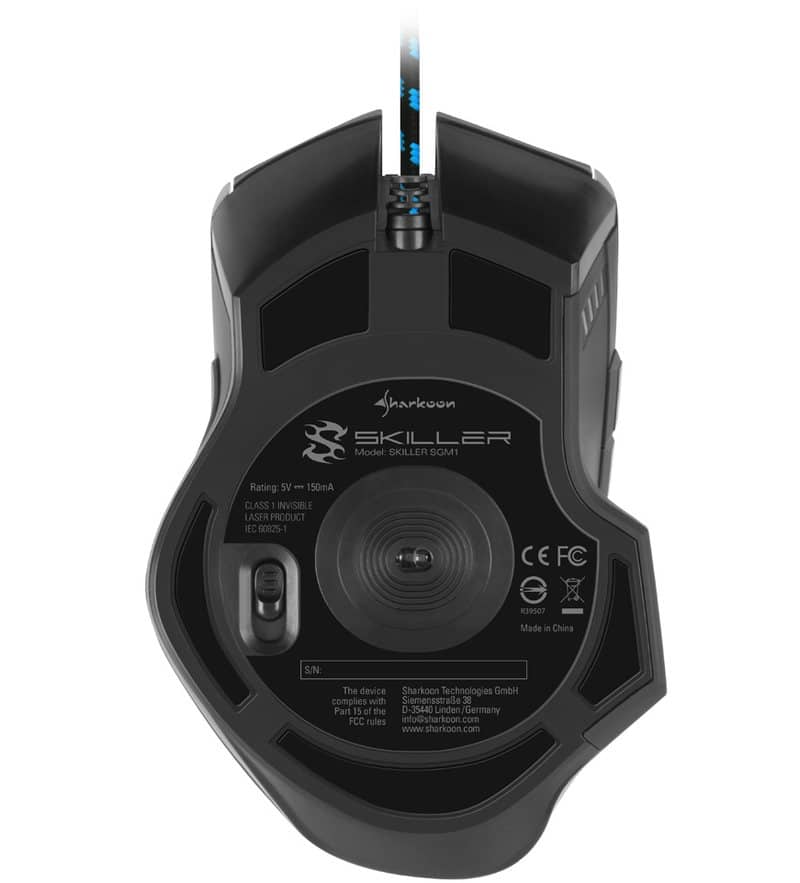 The SGM1 offers an ergonomic design as well as a seven-step weight tuning system. With the six small weights, each weighing four grams, you can adjust the balance and overall weight to match you usage style and preference. The total of seven weight increments will make the mouse weigh between 106 to 130 grams. Naturally, you don't need any tools as the tray is spring-loaded and can be ejected with a button on the bottom of the mouse which will eject the tray.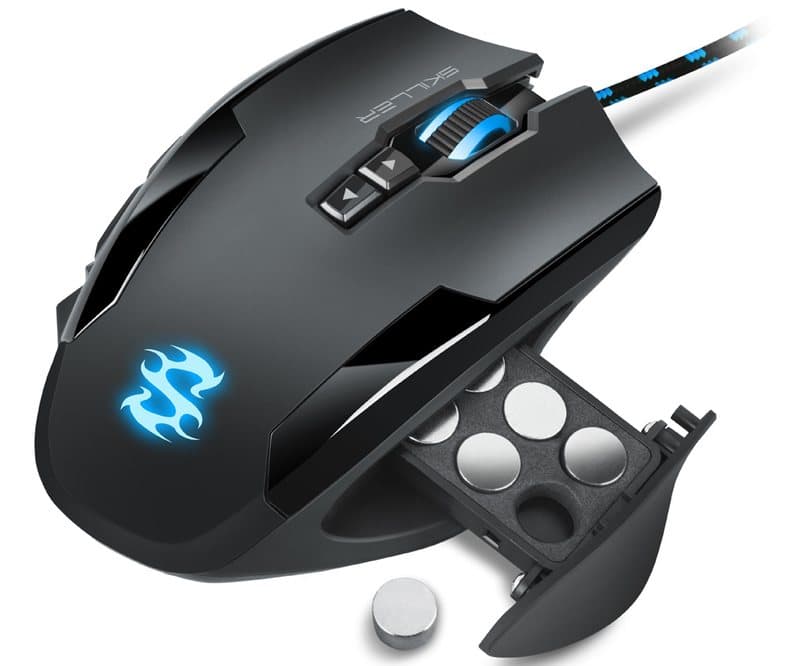 The maximum polling rate of the SGM1 is 1,000 Hz and it features a lift-off distance of 2 mm. The RGB illumination of the mouse wheel and Skiller logo are fully customizable to match the rest of your setup. On the front, it also features four small LEDs that will show the current set DPI for easy recognition.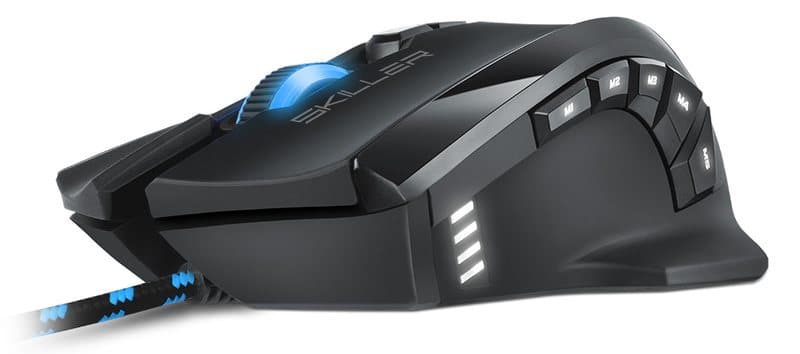 The SGM1 is a wired mouse and it comes with an 180 cm long textile braided cable in a black-blue design and with a gold-plated connector.
You can create up to six different DPI steps with the included software and cycle through them via a button directly on the mouse. The software is also where you can set all your macros which you also can load onto the mouse and into the onboard memory for gaming on the go.

Overall, it looks like a pretty solid gaming mouse that won't break the bank. Sharkoon devices come pretty cheaply compared to other brands and it is no different with the Skiller gaming mouse which only has an MSRP of €39.99.