Sharkoon Releases PureWriter TKL Flat Mechanical Keyboard
---
---
---
Bohs Hansen / 4 years ago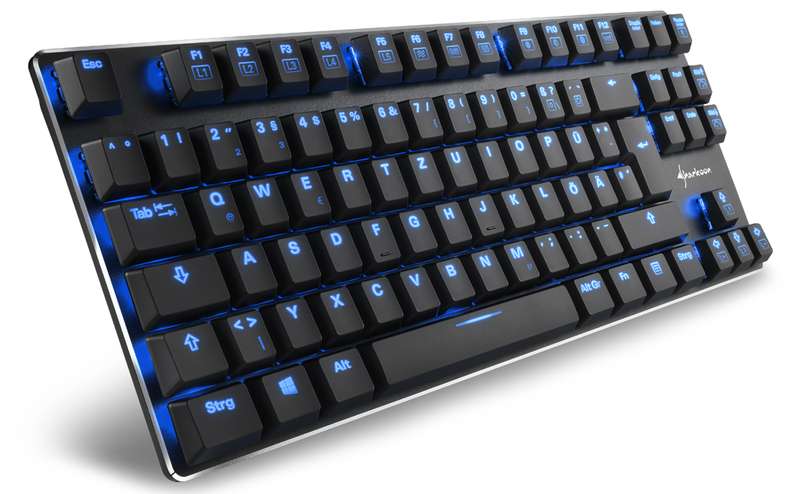 Sharkoon is known for their affordable peripherals and enclosures, and that's no different when it comes to the latest addition. The newest keyboard is an illuminated mechanical low-profile ten-keys-less model, and it is called the PureWriter TKL.
Low-Profile Mechanical Switches
Sharkoon's PureWriter TKL is using low-profile switches from the micro-switch specialist Kailh. These flat mechanical switches enable the compact and flat design of the Sharkoon PureWriter TKL. The switches aren't the only flat thing on the PureWriter TKL, the keycaps only measure 6.2mm in height, allowing the keyboard to stay at just 23 mm height when the feet are folded-in.

Blue, Red, and Brown Switch-Types
The PureWriter TKL is currently available with red and blue switches; brown switches will follow shortly. The switches offer the usual characteristics of sound and tactile feedback. The distance to actuation point is only 1.5 mm. The operating force is 55 grams for the blue switches and 45 grams for the red switches. All of these switch options feature an operating life cycle of at least 50 million keystrokes.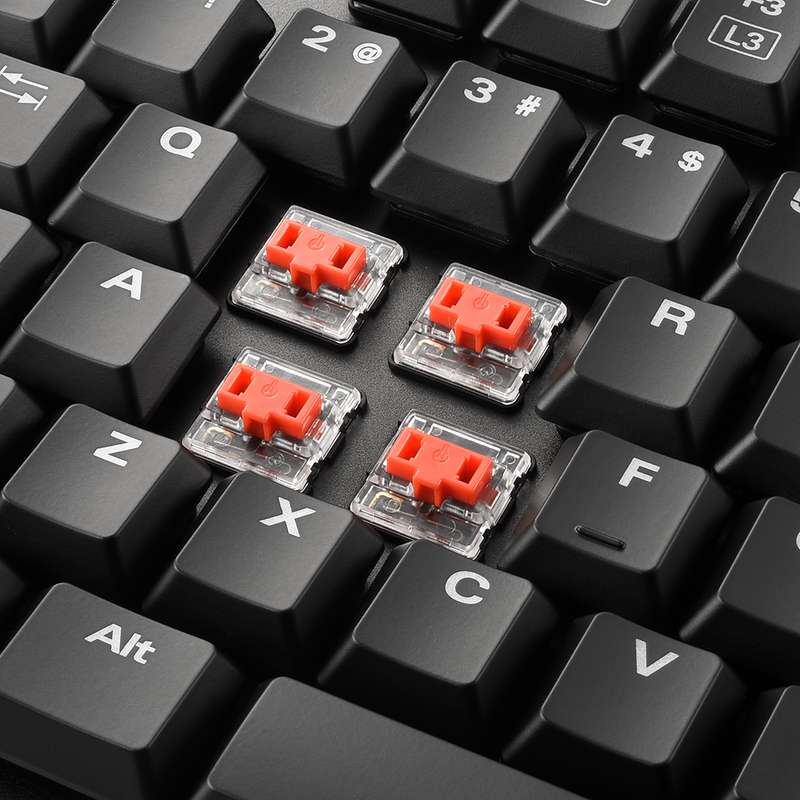 PureWriter TKL has ten keys less
There can be a lot of reasons to pick a TKL keyboard. These smaller keyboards come without the numeric keypad which makes them quite a bit smaller. Perfect for space restrained environments, less distance between keyboard and mouse, or for travel situations.
Compact Size, but plenty of Features
Sharkoon's PureWriter TKL features backlit keys with blue lighting and several pre-programmed effects. Users can also set their own profiles and only illuminate the keys they want. Everything can be programmed on-the-fly and without the need for software. That's a huge plus in my book. It also offers all the technical essentials with n-key rollover, anti-ghosting keys and a polling rate of 1,000 Hz.
The frameless keyboard measures a compact 355 mm in length, is 127 mm wide, and 23 mm high. At the same time, it only weights 503 grams.
The PureWriter TKL connects via one of the two included USB cables, with gold-plated Micro-B and Type A connectors. The intentionally short 50 cm long cable is suitable for notebooks, while the 150 cm long cable provides enough reach for conventional PCs.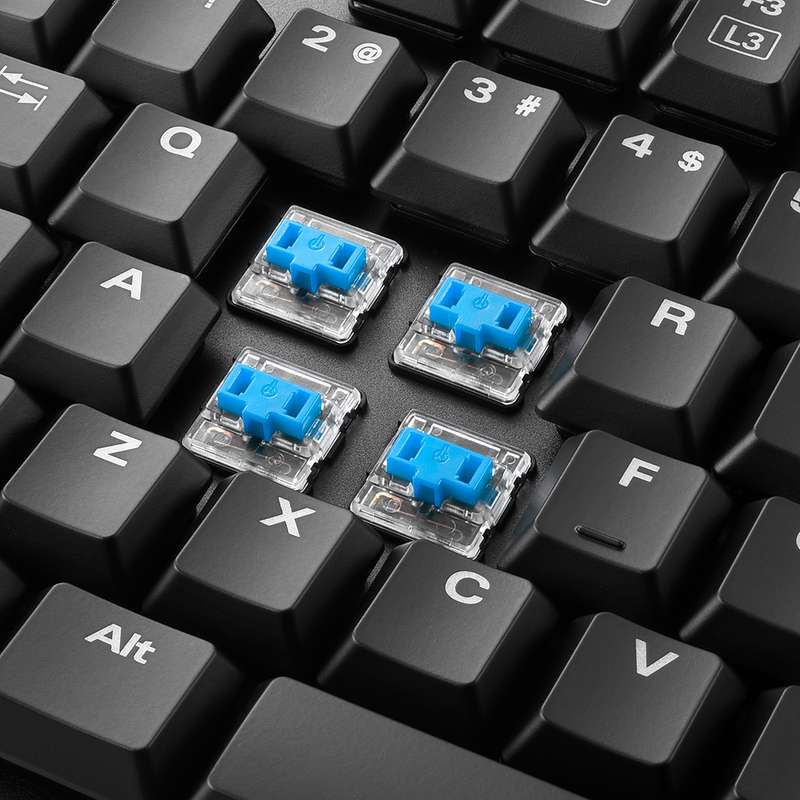 Pricing and Availability
The Sharkoon PureWriter TKL is available now with either red or blue mechanical switches. A model with brown switches will become available shortly. The suggested retail price is 69.90 euros from authorised retailers.