Sharkoon Unveils its New Skiller SGD10 & SGD20 Gaming Desks
---
---
---
Mike Sanders / 1 year ago

Sharkoon has announced that it has widened its comprehensive range of gaming equipment to include two new desk designs. Both models, the SKILLER SGD10 and the SKILLER SGD20 come with a tabletop-sized mouse mat and provide enough space for all the monitors and peripherals, as well as the PC. The gaming desks also offer extensive cable management and a headset holder.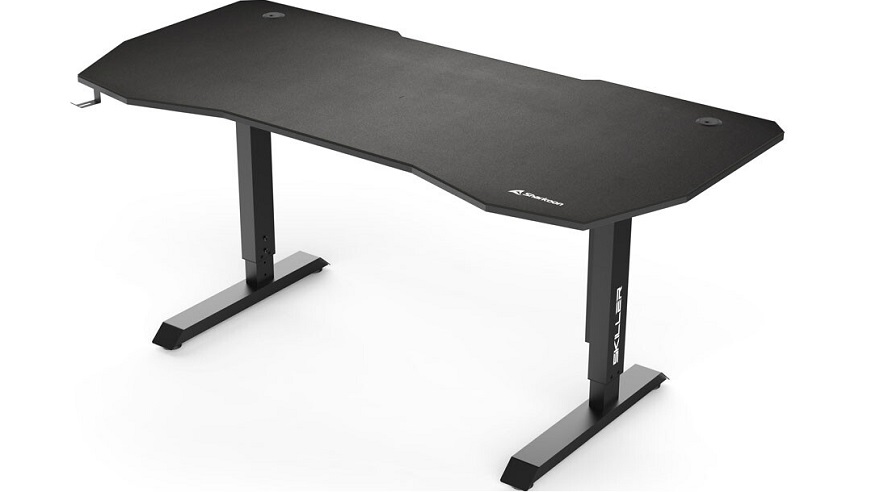 Sharkoon Skiller SGD10 & SGD20 Gaming Desks
With a tabletop that is 160 centimetres long and 80 centimetres wide, the Sharkoon SKILLER SGD10 should offer enough space for the PC, the monitors, all the peripherals, plus several office utensils. If anyone needs even more space, they can turn to the SKILLER SGD20, whose tabletop is somewhat larger with a length of 180 centimetres and a width of 85 centimetres. Thanks to a robust steel frame construction, both models have a load capacity of up to 100 kilograms, and, in addition, the height of the desks can be adjusted in three stages via the extra-large legs. To ensure that every move can be performed unhindered during the game, the manufacturer has equipped both models with a mouse mat that covers the entire top of the desk.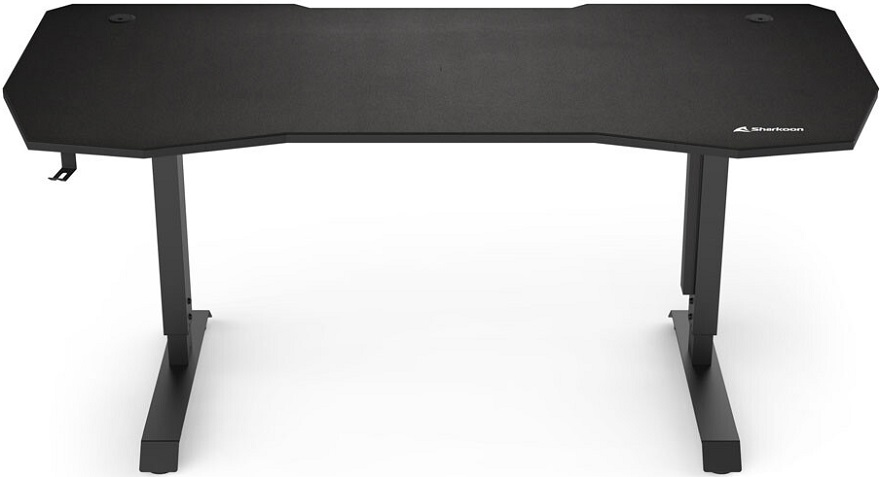 For extensive cable management, both gaming tables have two cable outlets near the rear edge of the tabletop. Through these, cables can be routed, out of sight, into a cable channel at the back of the desk. As well as these two cable outlets, the SKILLER SGD20 has another opening in the middle of the tabletop. With this inconspicuous, additional outlet, the peripherals' cabling should be more easily tamed on the SGD20's larger surface. Another cable channel can be attached magnetically onto either the right or the left leg of both models. As an extra feature, the desks also come with a headset holder that can be attached at the front of the desk, as desired, either to the left or to the right of the user.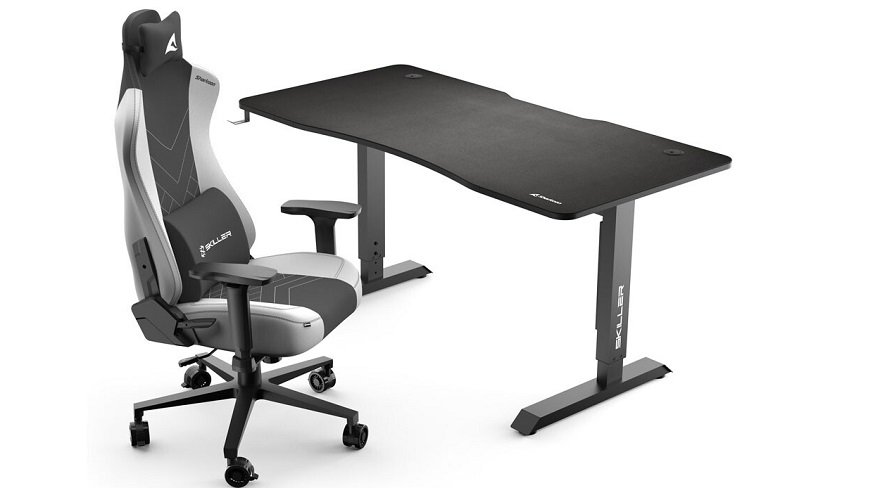 Price & Availability
The Sharkoon SKILLER SGD10 is now available at the manufacturer's suggested price of €279 euros whereas the SKILLER SGD20 is also now available at the manufacturer's suggested price of €299. – If you would, therefore, like to learn more, you can check out the official product website links below:
What do you think? – Let us know in the comments!