Shogun Bros Ballista MK-1 Pro Gaming Mouse Review
---
---
---
Peter Donnell / 9 years ago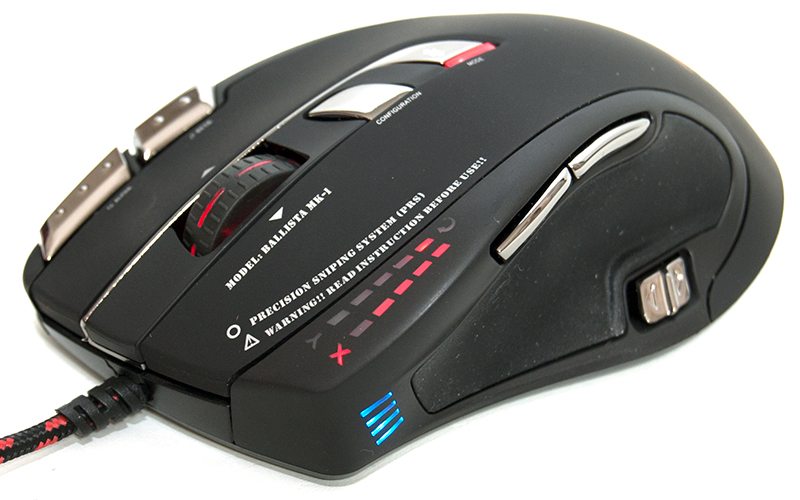 For the last couple of days I have been spending my evening gaming and putting the Ballista MK-1 gaming mouse from Shogun Bros through its paces. Until a few weeks ago I had never even heard of Shogun Bros and give that the gaming peripheral is somewhat dominated by a few big brands it can be hard for another name to squeeze through. Yet a quick look online has shown that products like the Ballista and other products from Shogun Bros have been getting a lot of attention and a lot of love from both review media and the gaming community, so what is all the fuss about?
Priced at around £50 from most major online retailers the Ballista is walking the fine line between budget friendly solutions and premium gaming peripherals and given that for around £50 a lot of the big gaming peripheral companies don't offer a specification sheet that is as packed as the MK-1.
8200 DPI / 12000 FPS
Independent X and Y Axis Sensitivity
Macro Key for one touch launch
8200 DPI / 1000HZ Polling Rate / 12000 Frame Per Second
10 Customisable buttons
5 Preset Gaming Mode for FPS, MMO, RPG Type of gaming
Total 50 customized button for Gamer in 5 Mode
"Gamer Name Their Own Mode" – Mode name show up when gamer change the mode
Backlit Color to On Each Mode and Change in Lightning Speed
Left Thumb Rest with Thick "Rubber Sofa"
Military Grip Surface on Right Fingers Rest for "Best Control"
Total Finger Rest Design
Rubberized Coating on Main Body for "Best Grip and Comfort"
Golden Plated USB Connection
Braided Cable
The specifications on this mouse are up there with some of the best gaming mice on the market and the inclusion of a high DPI laser sensor, extensive calibration and customisation options, macros and much more is going to help a lot in our gaming tests.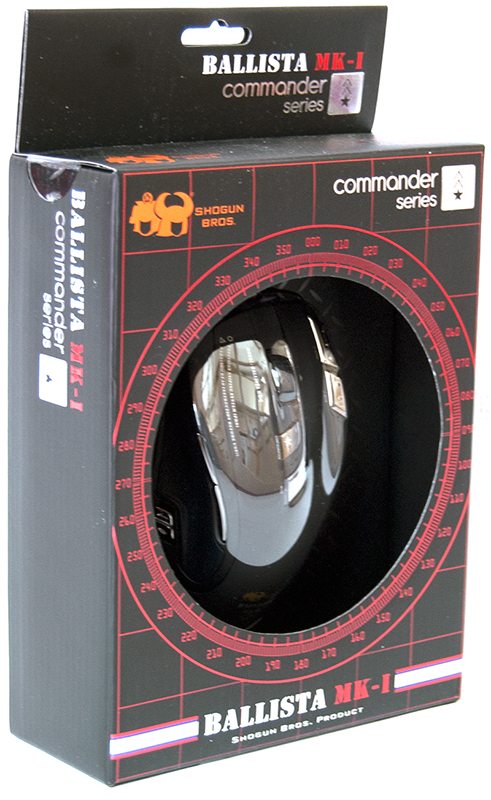 The MK-1 is nicely packed in a display box that gives us a great view of the mouse, or at least it would if it were not so reflective.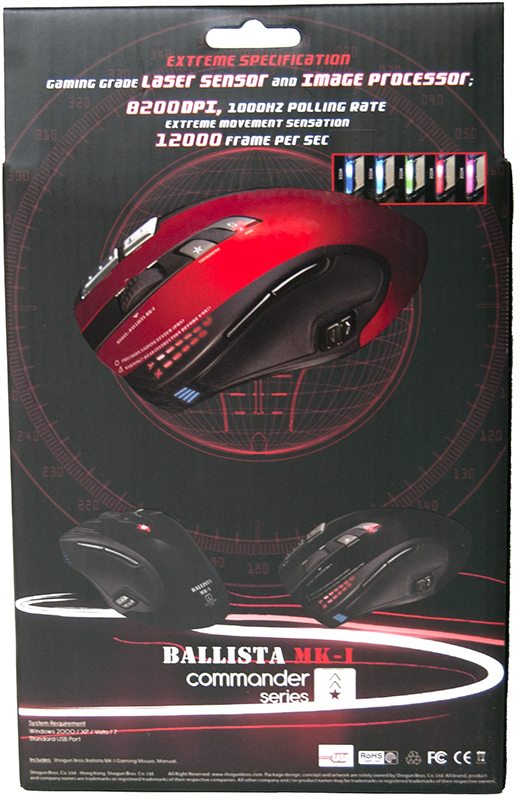 Around the back of the box we have a few of the major features of the main laser sensor as well as some small images of the LED lighting options.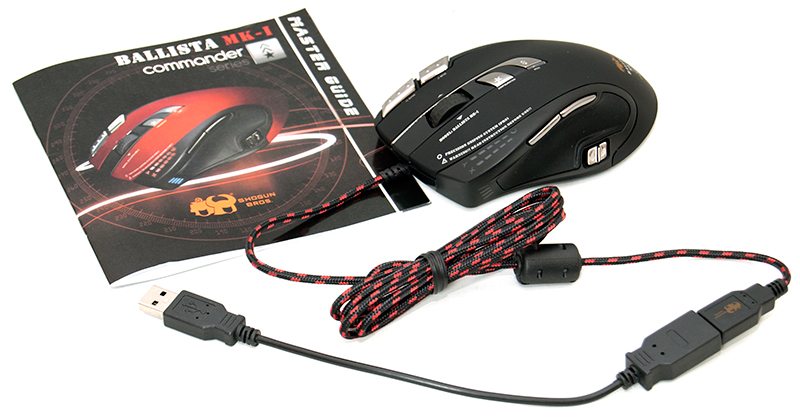 There wasn't a great deal of extra in the box, but there doesn't really need to be. I found the colour instruction manual, the mouse and a USB break-off adaptor.

The cable its self comes with a gold plated connection and some nice, high quality, black and red braiding.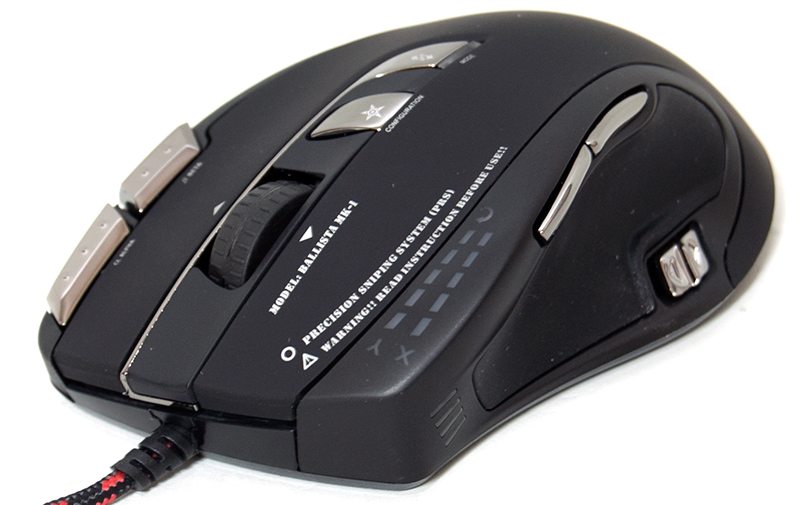 The mouse is absolutely packed with features and the top panel and left side are covered in LED indicators that provide feedback on mode, DPI for both X and Y axis and various other calibrations. The left side of the mouse features a pair of toggle switches, most commonly used for forward and back navigation, but also comes with a sliding thumb toggle for the DPI selection. The middle part of the left side is filled with easy grip rubber, while the outer rim of that is hard plastic, topped by a soft touch top panel that forms the left and right mouse buttons.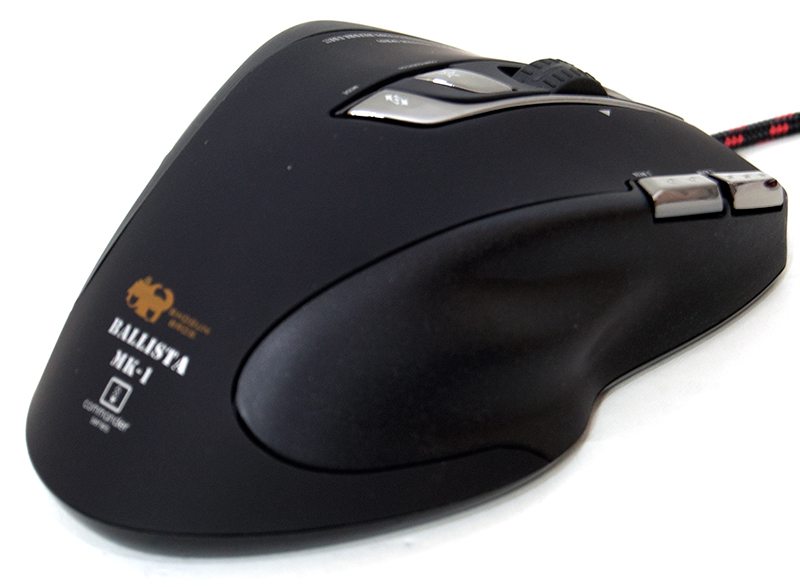 The MK-1 features an some pretty drastic curves and bumps that give it both a unique look and highly ergonomic shape.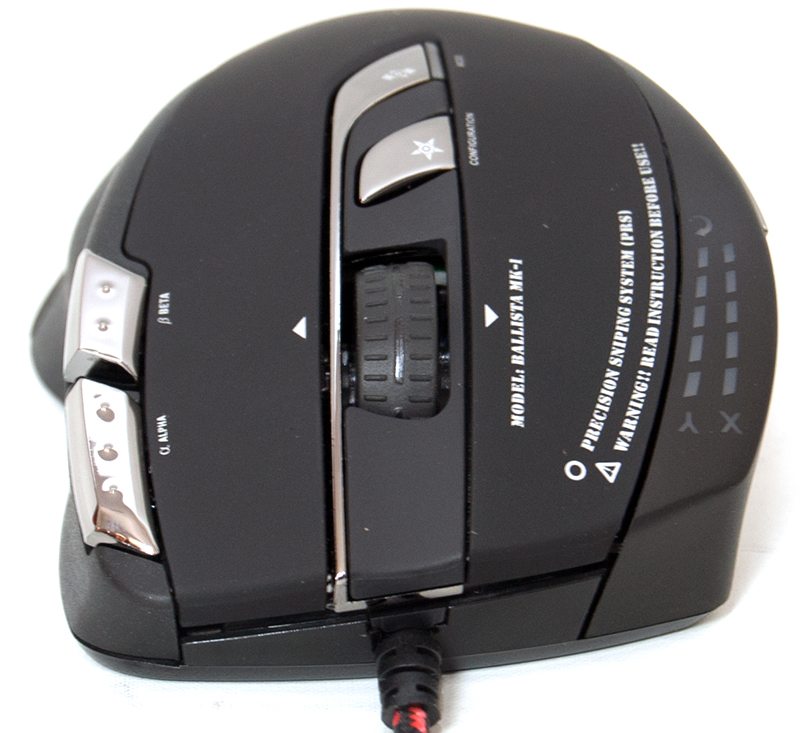 The front right features a pair of customisable switches labeled Alpha & Beta that can be configured from the MK-1 desktop software, in the center we have a mode and configuration button and finally a four direction scroll wheel with adjustable acceleration (can also be disabled). The scroll wheel is really light to turn and has some slight tactile notches to give you feedback as you rotate it, it's also packed full of LED lighting which you'll see better in a moment.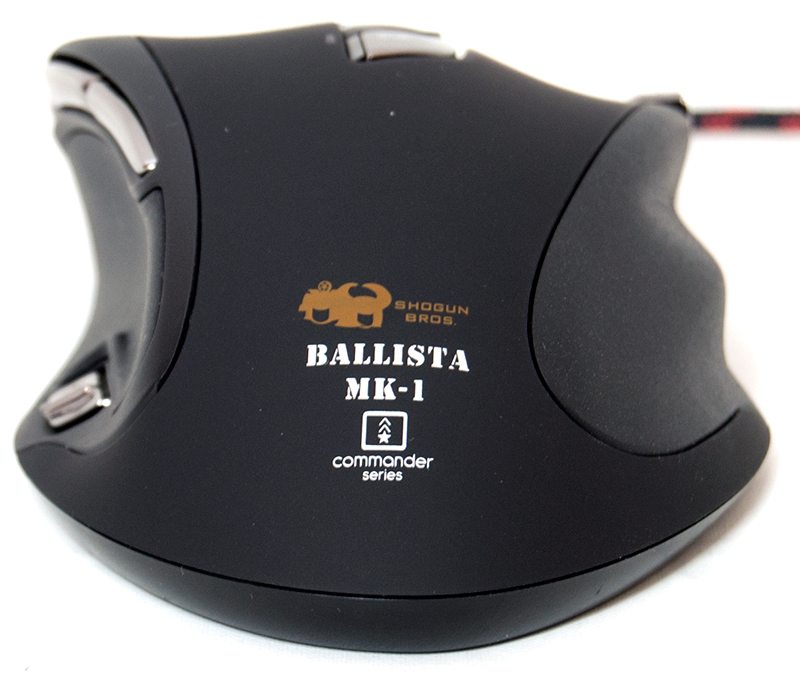 The ergonomics look fantastic and over I really like the style that they've gone for here but mostly because its makes it comfortable to hold and is not just a style feature.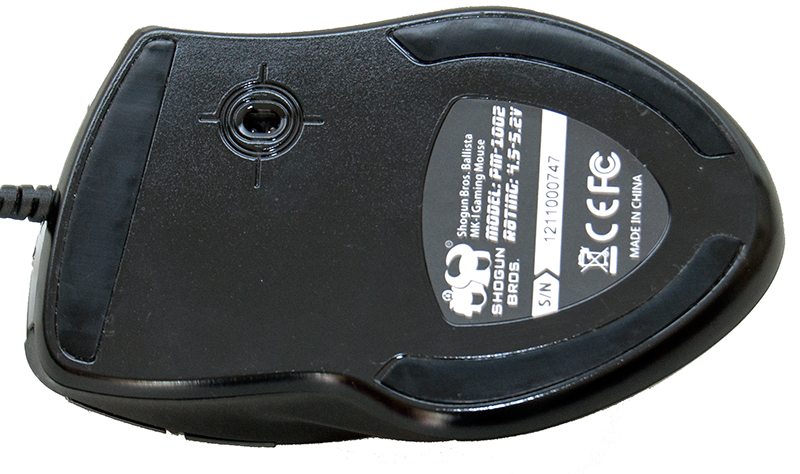 The underside of the MK-1 is pretty bare but we do have three Teflon surfaces that should help with glide and we also have an off center laser sensor.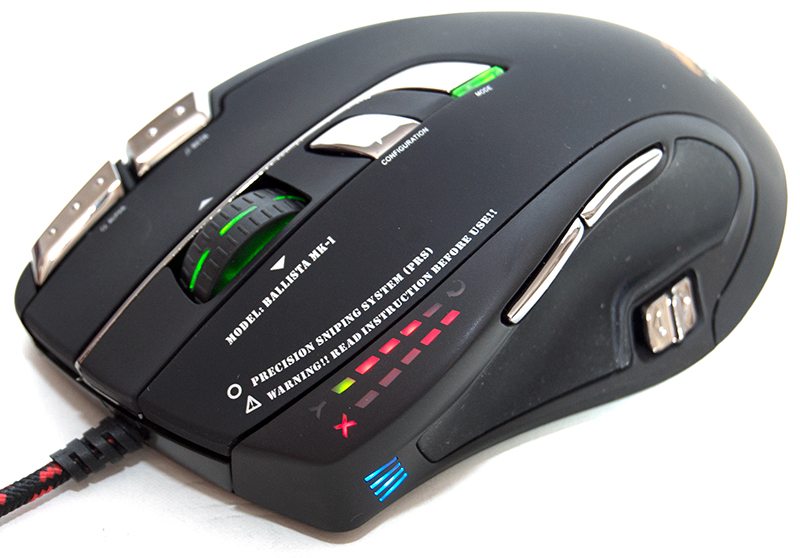 Setup & Installation
As you can see above, the MK-1 really puts on quite the light show and every light has a purpose rather than just show as they all provide feedback on what profile you have selected, your DPI settings and your X/Y speeds and this should mean you know exactly what your doing mid game with just a glance at your mouse.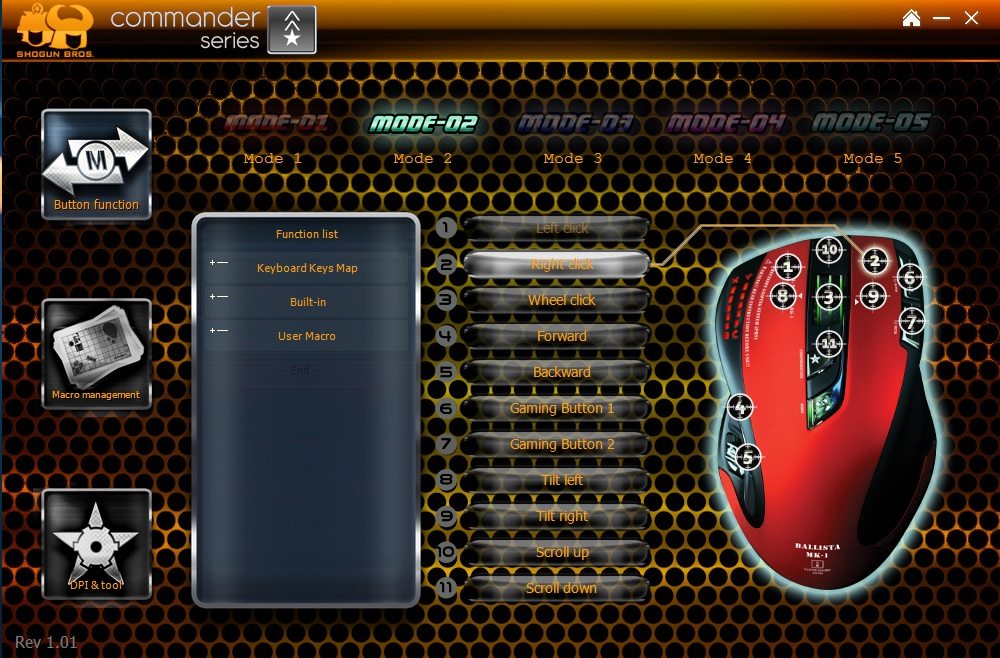 The mouse is plug and play friendly and all the major fucitons worked perfectly but the included software really pushed the feature count up, allowing you to customise button actions, macros, dpi settings, profiles and more.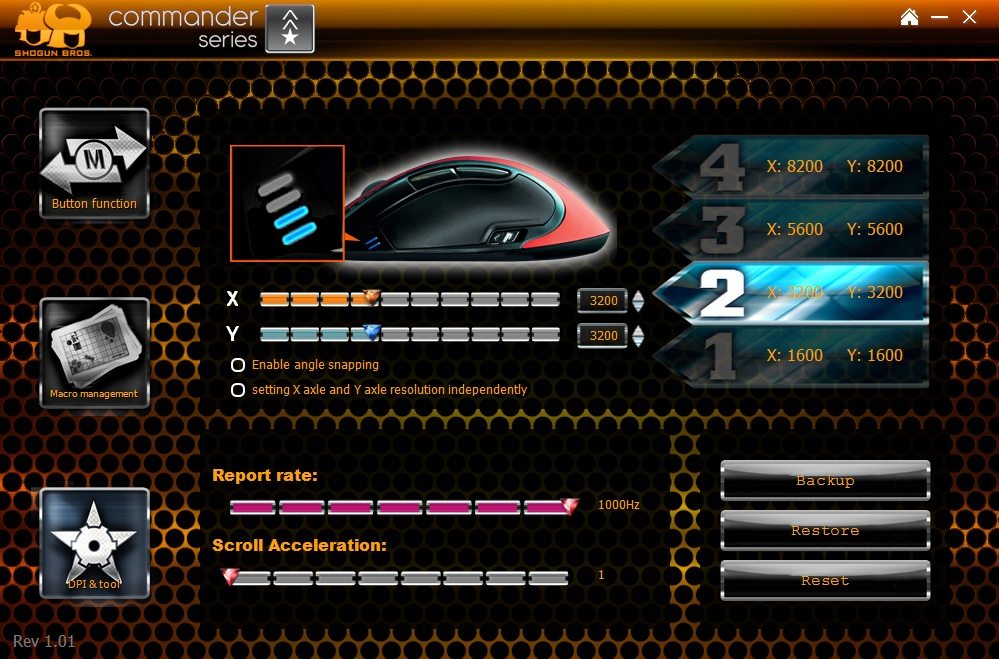 I was expecting the software to be dull and basic, but its colourful, well designed, intuitive to use and it gives you plenty to tweak to your liking.
Accuracy & Reliability
After testing for acceleration on all the preset DPI settings I can confirm that it is 100% acceleration free, the sensor is extremely accurate when turning, even at extreme speeds the mouse pointer landed back on the designated target.
Angle Snapping was all but useless and while it does allow you to draw straight lines with a slight wobble to your hand it does occasionally freak out, leaving undesirable results in Photoshop when trying to draw anything else, I advise you leave this setting disabled.
Liftoff high isn't too bad at around 1.5mm but its almost irrelevant as the ergonomics of the mouse do not lend well to being able to pick the mouse up mid game.
Performance
The high quality sensor really lends its self well to FPS gaming and I really like the location of the DPI toggle as its out of the way while gaming yet still within reach for when you need it, its placement also means you don't have to take your index finger off of the trigger.
The custom modes and macro settings are really handy too and it didn't take long before I had League of Legends, Chrome and Photoshop dialed in to my liking and having an OSD overlay to indicate which mode I'm in was helpful too, either way I found all round performance to be superb.
There is a decent amount of glide and very little drag on both hard cloth and softer gaming surfaces, although it definitely felt more at home on harder surfaces such as the Zowie Speed TF.
Final Thoughts
Overall I was expecting the Ballista MK-1 to be dull, poorly made and average (at best). Sorry Shogun Bros but I just went into this review with low expectations given that the gaming mouse market has many new names, many of which can be of little excitement, why do I bring this up? Because I was completely and utterly wrong to think like that! I haven't been able to find much about the MK-1 that I didn't love or at the very like like better than I was expecting.
The array of LED lights had me worried that this was going to be a cheap mouse that had been given some sparkle and that really isn't the case here, every LED serves a purpose to give you feed back on a setting, its just a bonus that the lights also make the mouse look cool, at least in my opinion. The style is improved further by the black and red braided cable that does look good but should also help protect the cable, improving overall life expectancy of the mouse.
Construction is really nice too and there are no poor seams or glue marks on the edges, the mouse wheel feels a little light weight but since its set quite low into the mouse chassis I can't see this being a problem and unless you treat it like dirt I doubt you will break it.
It's great to see so many features for such a modest investment and while £50 is still a big investment for many its a bargain when compared to similar specification gaming mice, most of which cost around £80-100. If you like the style and you need a massive feature in return for a modest investment, you'll be hard pushed to find something better within this price range.