Shuttle Introduces SZ270R9 Mini-PC with RGB LED Front Panel
---
---
---
Ron Perillo / 5 years ago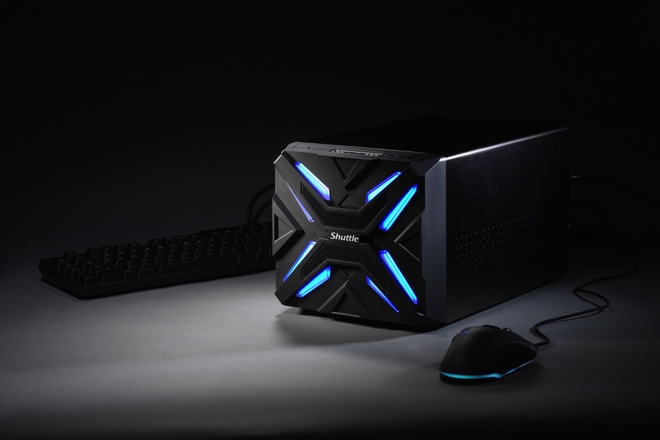 Shuttle is shaking things up a bit with their new SZ270R9 mini-PC. Unlike typical Shuttle PCs, the SZ270R9 is ready to party with its customizable RGB LED front panel. Most other Shuttle PCs tend to be very conservative looking. That is because the small form factor does not often have allocation for fancier features. The SZ270R9 however, breaks that tradition while maintaining the compact functionality expected of Shuttle PCs.
Shuttle SZ270R9 Features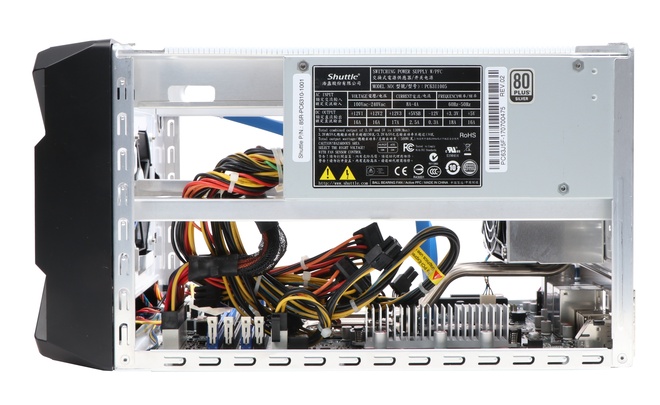 The SZ270R9 uses the same internal layout as the previously announce SZ270R8. What is different however is the new RGB LED front panel. This is controllable via BIOS or desktop management software. Moreover, it is adjustable to adapt individual user tastes. This includes not just changing the colour, but the brightness level as well.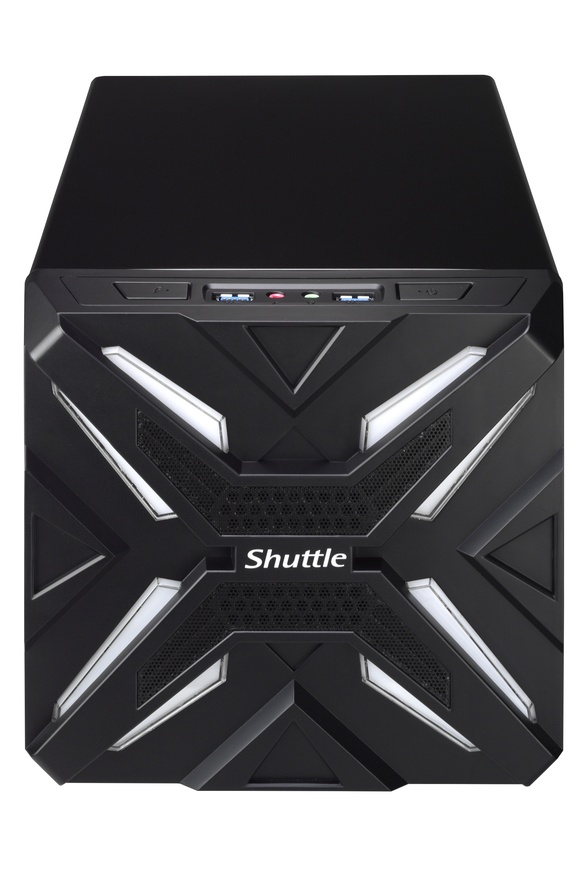 Like PCs from the 90's, the new Shuttle SZ270R9 features a "Turbo"button. This allows for instant multiplier overclocking on Intel K-series processors, with a simple button push. Unlock some extra performance whenever necessary, with no hassle.
"The stylised, illuminated X also confidently demonstrates the enormous system power outside the chassis," says Tom Seiffert, Head of Marketing & PR at Shuttle Computer Handels GmbH. "It quickly becomes apparent that the SZ270R9 is a real winner."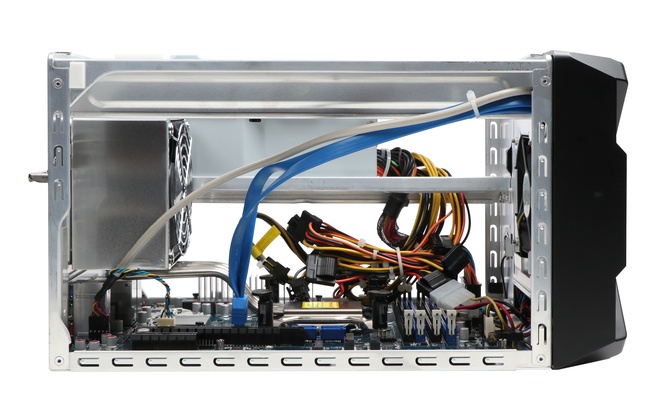 The system uses an Intel Z270 chipset motherboard and supports LGA1151 CPUs as well as 64GB of DDR4 memory. There is one PCIe 3.0 x16 slot for graphics cards and one slot for PCIe 3.0. x4. There are also three M.2 slots for WLAN modules or extra storage. As for the drive support, four 3.5-inch hard disk drives is possible, as well as two NVMe or Intel Optane SSDs.
This barebones solution also comes with a 500 watt power supply unit. Giving users some room for component upgrading or expansion.
Pricing Information and Availability
The MSRP for the Shuttle SZ270R9 is EUR 375.00 (excl. VAT). It is now available from specialist retailers across Europe.