Shuttle Launches XPS Nano NS02A and NS02E Fanless 0.5-Litre PCs
---
---
---
Bohs Hansen / 6 years ago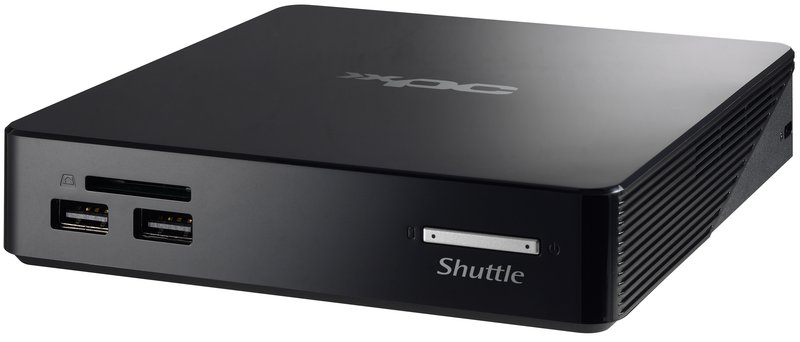 Shuttle has had a lot of success with their XPC nano product range for the past two years and now they are adding two new models to the line-up: The NS02A and the NS02E. The two new devices both run Android as operating system and the only difference between they two are the way they get their power.
Inside the tiny new 0.5-litre PC is a soldered-on Rockchip RK3368 octa-core Cortex A53 64-bit processor, 2 GB of DDR3L memory, and 16 GB of flash memory. Should you want more space, there's room for an internal 2.5-inch drive. However, the installation of a 2.5-inch drive does require a PHD5 installation frame which is sold separately. The impressive part in these systems, they come with an HDMI 2.0 port that can deliver 4K content (3840 x 2160 pixels) in 60Hz thanks to the PowerVR SGX6110 graphics processor.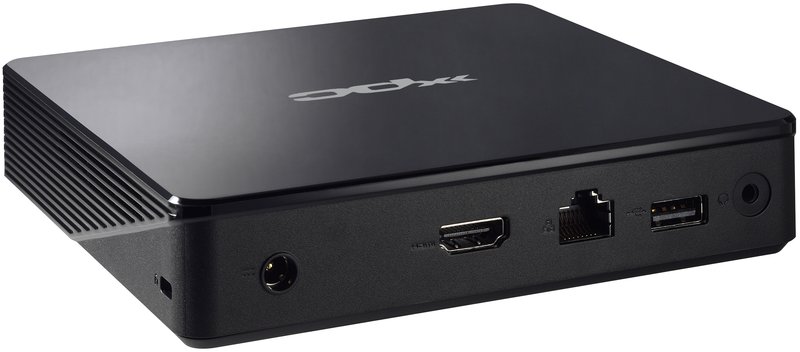 As mentioned earlier, the only difference between the NS02A and NS02E is the way they get their power. The NS02E is provided without a power supply unit and obtains its power directly via PoE (Power-over-Ethernet) through the network into which it is integrated. By contrast, the NS02A is supplied with power in a conventional way via an external power supply unit.
The are a couple of USB 2.0 ports too and naturally a Gigabit Ethernet connector with WOL. The system also features a headphone jack and a Kensington lock. The machines, which measure just 141 x 141 x 29 mm, do away with any fans at all, which not only makes them completely silent and very low-maintenance, but also suitable for continuous, 24/7 operation. The power consumption of just 4 Watt also ensures a low running cost.
They run Android 5.1.1 (Lollipop), are VESA mountable, and perfect for Digital Signage. The pre-installed "DS Creator 2.0" app can be used to play videos, images and text on the device. It is also suitable to create and edit projects directly on the device. However, for the best possible convenience, this app is also available for download for free from Google Play. This means that smartphones and tablets with an Android operating system get a fully-fledged editor with ready-to-use templates and easy operation. Once completed, projects can be sent via WLAN to one or more NS02A or NS02E devices.
As for the price, the recommended retail price from Shuttle for the XPC nano NS02A is EUR 110.00, and for the NS02E it is EUR 120.00 (both prices ex VAT). The NS02A is available from specialist retailers now and the NS02E is set to follow in May 2017.