Signup for the Quake Champions Closed Beta Now!
---
---
---
Peter Donnell / 6 years ago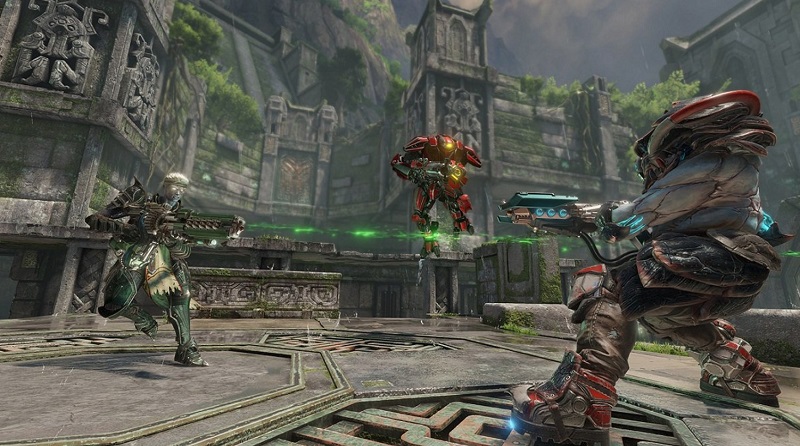 If you're a fan of Quake, then today is a pretty good day, as both Bethesda and id Software have announced the sign-ups for the upcoming Quake Champions Closed Beta! In celebration of the big announcement, Bethesda has released a brand new trailer for the Quake Champions too, which you can check out below.
Hailed as a return to form for the series, Quake Champions will deliver fast-paced competitive arena FPS action that's sure to deliver plenty of action for gamers and the eSports scene. Given that I still play the occasional round of Quake III Arena, I'm very happy to see this game making a comeback to its competitive roots.
"20 years ago, Quake set new standards for multiplayer competition and pushed the boundaries for graphics and gameplay. The fast, skill-based arena-style competition that turned the original Quake games into multiplayer legends is making a triumphant return with Quake Champions."
Expect PC FPS favourites such as an unlocked framerate, 120Hz support, high resolution support and more!
The game will feature new maps, unique characters and abilities, and much more. It'll be getting released on PC later this year, and the closed beta is expected to launch in a few months time. Sign up now so you don't miss out!
It's almost time to return to the Arenas, so dust off your rocket jumping and Railgun skills – sign-ups for the highly anticipated Closed Beta for Quake Champions are now open on the game's new official site: http://www.quake.com

The new website is loaded up with details on many of the Arenas, weapons and Champions you'll be able to check out when the game enters Closed Beta. Also, keep an eye out this week for more info and gameplay videos. On Wednesday, we'll start our Champion profiles with a new trailer focused on Nyx, and on Thursday we'll showcase the first Arena, Blood Covenant.

So check out the new site, sign up for the Closed Beta, and get ready to head back to the Arena. Quake Champions will launch in 2017 on PC.