Silicon Motion Unveils Single-Chip 3D NAND SSD
---
---
---
Ashley Allen / 6 years ago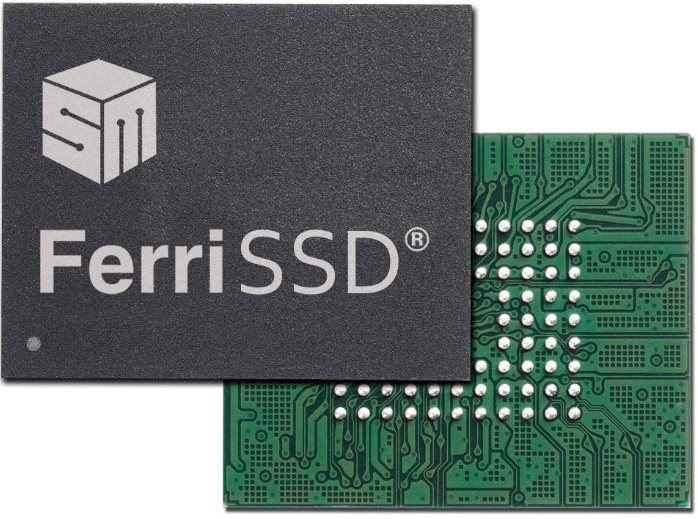 Silicon Motion has announced a new addition to its SATA 6Gb/s FerriSSD line which features single-chip 3D NAND technology and supports NANDXtend EEC, end-to-end data protection, and IntelligentScan to ensure data reliability.
According to Silicon Motion, the new FerriSSD 3D NAND SSDs feature:
End-to-end data path protection, which detects and corrects any error that might occur in the data path between the host and the NAND array. This is accomplished through the application of full ECC protection to the SSD's SRAM and DRAM buffers as well as to the primary NAND Flash memory array.
NANDXtend technology incorporating a new high-performance LDPC Error Correction Code (ECC) engine and a unique Group Page RAID function, which allows the SSD to recover from sudden NAND cell defects and bit errors induced by high-temperature operation environments or from general data-retention failures.
IntelligentScan, which proactively protects data against potential data loss at high operating temperatures or read disturbance from intensive host read operations. This prevention measure is achieved by self-adjusting the scan frequency when the SSD runs hot and by refreshing sectors of the memory array that are at risk before any data is lost.
"3D NAND-based FerriSSDs will usher in a new generation of cost-effective embedded memory solutions with uncompromising reliability and performance to meet the increasing capabilities and capacity requirements for today's industrial, computing and automotive markets," Nelson Duann, Senior Vice President of Product Marketing at Silicon Motion, said. "Our FerriSSD embedded memory solutions are customized to meet the wide range of end-market requirements and are optimized for the specific needs of our customers."
The new FerriSSD products are available in capacities of up to 256GB. Release date and pricing to be announced.