Silicon Power Introduces Superior Pro and Elite Memory Cards
---
---
---
Bohs Hansen / 6 years ago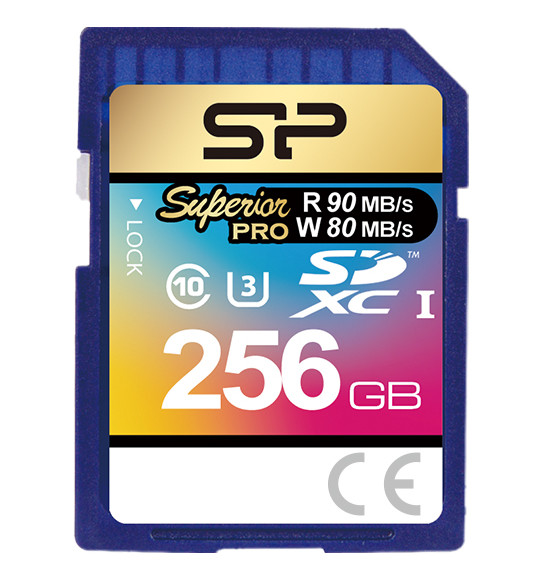 Memory cards have come a really long way and Silicon Power's newest series is among those who show just how far. There are two new additions to the SP ranks with the Superior Pro SDHC/SDXC UHS-I (U3) 256GB card and the Elite microSDHC/microSDXC UHS-I 256GB card.
These two new memory cards with an impressive capacity of 256GB should offer you plenty of space no matter where you need memory cards. Whether you are a photo or video junkie, or just want to keep all your music on as few cards as possible, these two will be great options. The Elite card is however aimed at those.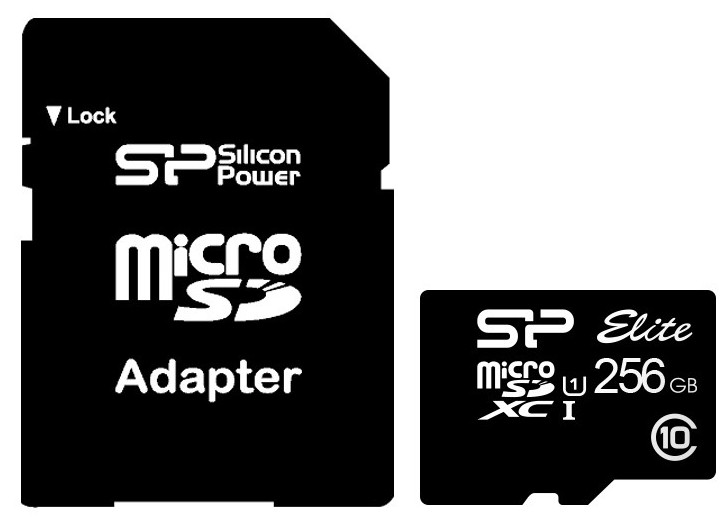 The Superior Pro SDXC UHS-I (U3) is intended for high-performance video and photography use and its 256GB capacity caters for the particularly high demand in storage space for 4K high-resolution Ultra HD video recording. UHS Speed Class 3 (U3) ensures smooth performance for the capture of excellent image quality without frame loss. The full specification of both types are found below.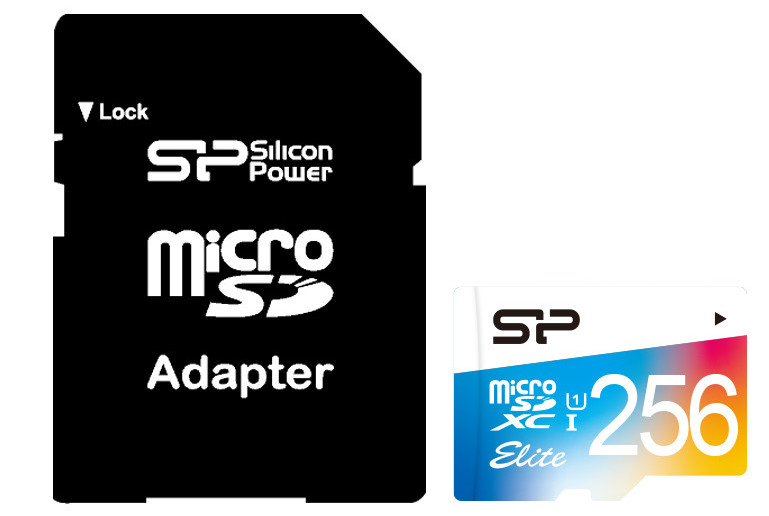 SP Superior Pro SDHC/SDXC UHS-I (U3) Product Features:
Fully supports 4K*2K high flow capacity video recording
Captures high-quality images and extended length of stunning 1080p full-HD and 4K UHD (Ultra High Definition) videos
Compatible with any SD UHS-I compatible DSLR camera, HD camcorder, 3D camera
Supports UHS Speed Class 3 (U3) specification
SDXC/SDHC read/write speeds up to 90/80 MB/s
Records up to 720 minutes of 4K/15 FPS videos with 256GB
Free download of SP Widget software for data backup & restore, AES 256-bit encryption, and cloud storage
Shockproof, waterproof, and x-ray proof
Equipped with automatic error correction code (ECC) function
SP Superior Pro SDHC/SDXC UHS-I (U3) Product Specifications:
Capacity: SDHC (16/32GB) SDXC (64/128/256GB)
Dimension: 24 x 32 x 2.1mm
Weight: 2g
Performance read (max.): Up to 90MB/s
Performance write (max.): Up to 80MB/s
Durability: 10,000 insertions (minimum)
Operating temperature: 0℃~70℃
Storage temperature: -40°C~85°C
Humidity: 8% to 95%
Operating Voltage: 2.7V~3.6V
Warranty: Lifetime warranty
SP Elite microSDHC/microSDXC UHS-I (U1) Product Features:
Captures high-quality images and extended lengths of stunning 1080p full-HD video with any microSD UHS-I compatible devices, or tablet
Transfer speeds: Up to 85MB/s reading with 256GB
Class 10 video recording performance
Free download of SP Widget software for data backup & restore, AES 256-bit encryption, and cloud storage
Shockproof, waterproof, and x-ray proof
Equipped with automatic error correction code (ECC) function
SP Elite microSDHC/microSDXC UHS-I (U1) Product Specifications:
Capacity: microSDHC (8/16/32GB) / microSDXC (64/128/256GB)
Dimension: 15 x 11 x 1mm
Weight: 0.6g
Performance read (max.): Up to 85MB/s; 128GB up to 75MB/s
Durability: 10,000 insertions (minimum)
Operating temperature: 0℃~70℃
Storage temperature: -40°C~85°C
Humidity: 8% to 95%
Operating Voltage: 2.7V~3.6V
Warranty: Lifetime warranty