Silicon Power Will Launch Three New M.2 2280 SSDs Soon
---
---
---
Bohs Hansen / 6 years ago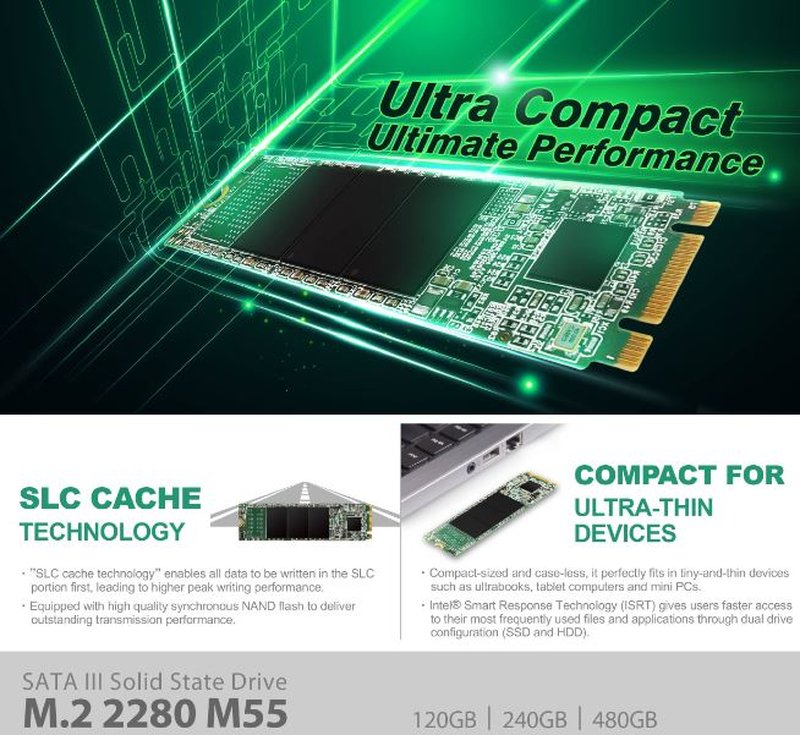 Silicon Power hasn't had a lot of M.2 form factor drives yet, in fact, they only have one consumer drive which is the M10 M.2 2280 drive. It's a great drive, but it can't hurt to add more to the list. In the latest company newsletter going out a couple of days ago, SP teased three upcoming SSDs that all are M.2 2280 drives.
Right now, you might be hoping for some high-speed NVMe drives, and if you do, you'll be disappointed. The three new drives are all M.2 versions of their 2.5-inch brothers from the Slim series. The drives have a lot in common, but there are some differences too.
All three drives come with SLC cache technology to speed up the performance and hit the top of the SATA3-bus' capabilities. They are also all three compatible with Intel's Smart Response Technology (ISRT) which allows you to combine an SSD and an HDD into one hybrid volume, using the SSD as a cache and the HDD as storage space.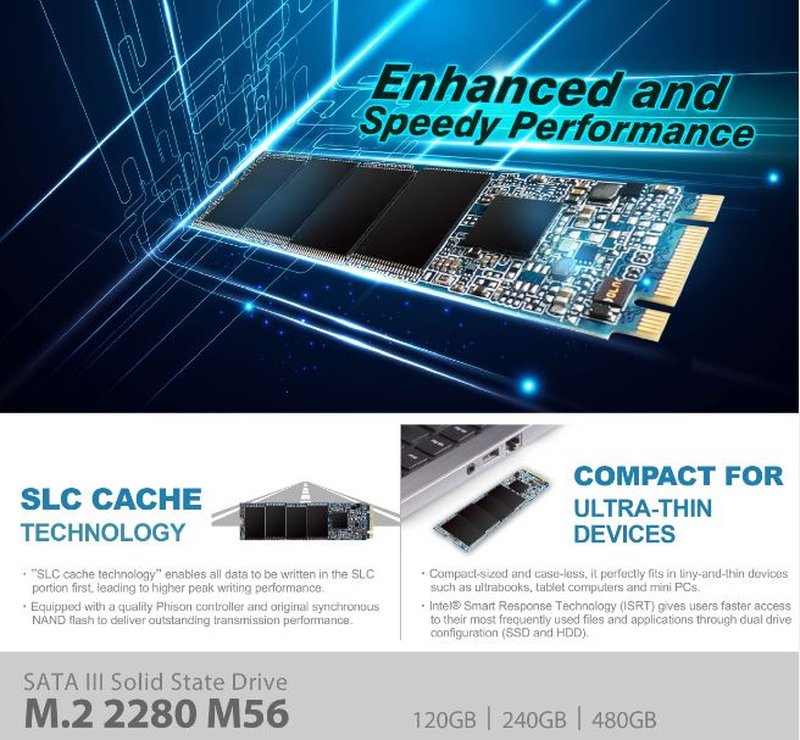 The SP M55 SSD comes with synchronous NAND and so does the SP M56. The M55 hasn't had its controller specified, but the M56 will be using a Phison controller. The M57 also uses synchronous NAND, but it has a Marvell controller instead.
As for capacity options, the M55 and M56 come in three sizes: 120GB, 240GB, and 480GB. The M57 only has 120GB and 240GB options available.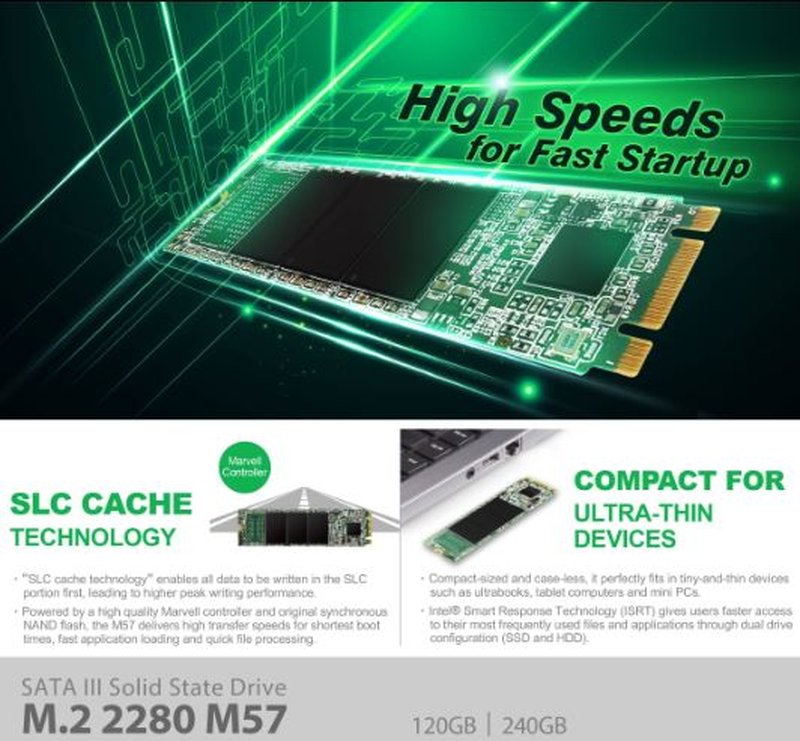 As for the performance, there we can expect them to perform very similarly to their 2.5-inch counterparts. The SP S55, S56, and S57 that we have reviewed earlier. In the ratings, the M55 and M56 are both set to 560MB/s reading and 530MB/s writing (ATTO) while the M57 comes in a little slower at 535MB/s reading and 410MB/s writing. All three drives are backed by a 3-year warranty.