Silverstone DS380 NAS Chassis Review
---
---
---
Bohs Hansen / 9 years ago
Introduction
---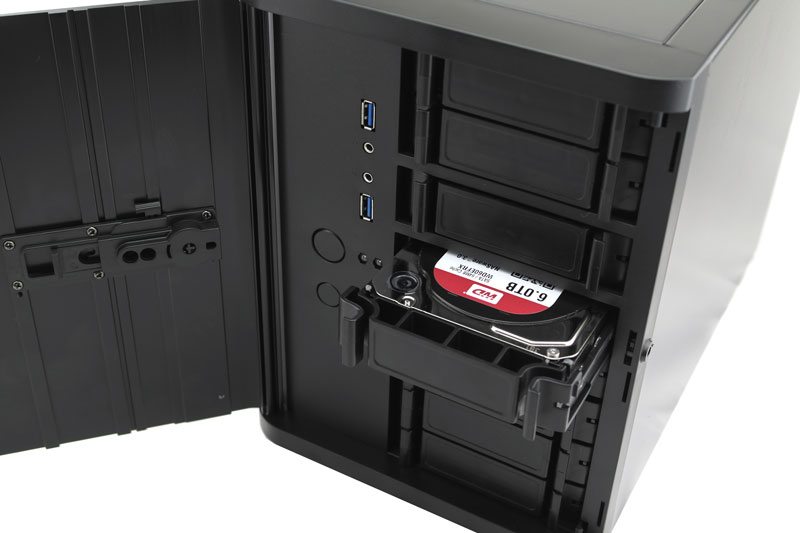 There are three important aspects to consider when selecting an NAS enclosure for your DIY build. You'll want as small a size with as small a footprint as possible, you'll want an efficient design with space for all your drives and other parts, and finally you'll want it all to be well cooled since it will be running 24/7. With this in mind, it sure looks like Silverstone hit a triple home run with their DS380 NAS Chassis.
The Silverstone DS380 has a tiny footprint of just 211 x 360 mm and is 285 mm high. This isn't much, but it still has room for a total of 12 drives, mITX motherboard, SFF PSU and three 120mm cooling fans. The rear fan area is even placed so it can accommodate AIO liquid cooling solutions such as the Silverstone TD03 and the three included fans have a maximum noise generation of 22dBA.
The 8 of the drive bays can take up to 3.5-inch drives and are hot-swappable from the front. The connecting backplane can connect with both SATA and SAS controllers for added possibilities and features. The backplane gets power from two Molex connectors, which helps a lot when you want to connect this amount of drives to an SFX PSU. The two fans mounted at the side are also powered and controlled over this backplate; this is both a smart and a nice addition.
The last 4 drive bays are internal and only for 2.5-inch drives, which is perfect for a raid 10 setup as your system drive, or just another raid array at your disposal with smaller drives; there are almost endless possibilities with the Silverstone DS380.
If we'll couple those 12 possible drives and think current 6TB 3.5-inch drives and 2TB 2.5-inch drives, we can get a total capacity up to 56GB possible storage inside this chassis and depending on setup more with external connections via eSATA or USB, or even iSCSI targets.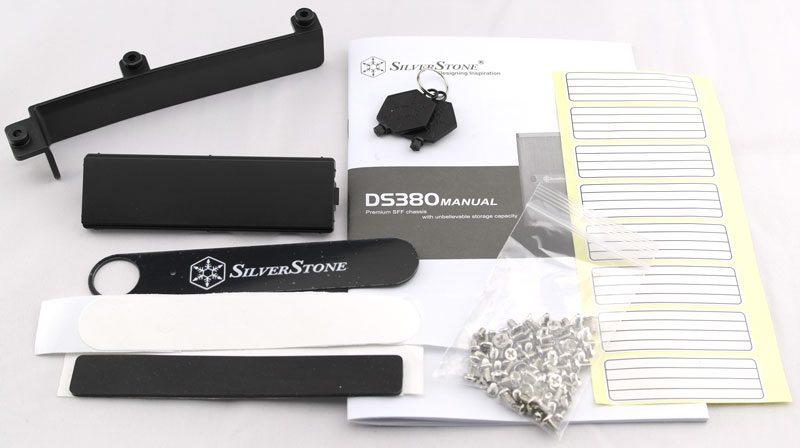 Just having room for a lot of drives isn't everything to a chassis, all those drives have to be cooled effectively as well. Silverstone took care of this with two 120mm fans on the side of the chassis blowing cold air in on the front mounted 3.5-inch drives and one 120mm rear exhaust fan to help get the hot air expelled.
Silverstone added a front door with lock to prevent anyone tampering with your drives. The reset button is hidden behind door and it's up to you whether the power button will work through the door or not by using the internal lock function. The DS380 has two USB 3.0 front ports as well as 3.5mm audio jacks for when audio should be needed.