SilverStone MMS01 Military-Grade USB 3.0 Enclosure Review
---
---
---
Bohs Hansen / 5 years ago
A Closer Look
---
The silicon wrapper is quickly removed by pulling it off through the larger of the two holes which exposes the ABS plastic shell inside. The shell is held together by six hex screws that need to be removed in order to install the drive.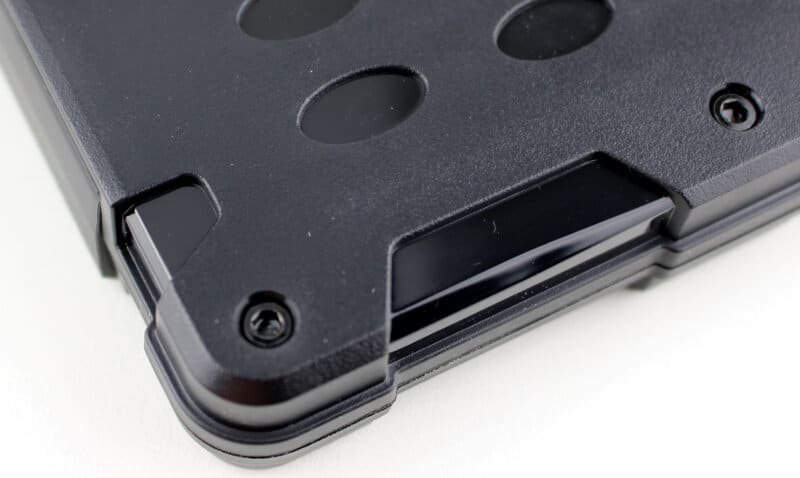 SilverStone was kind enough to include an Allen key with each of these enclosures, making sure you have the right one to install your drive. Most of us have hundreds of these in various drawers around the house, but that's not guaranteed. I always enjoy it when companies add the tools you need to assemble something in the box, makes the life a lot easier.

Once we have taken the enclosure apart, we have three pieces. The outer silicon sleeve and the two parts of the enclosures. Now we just need to install our drive and we're ready to close it up again.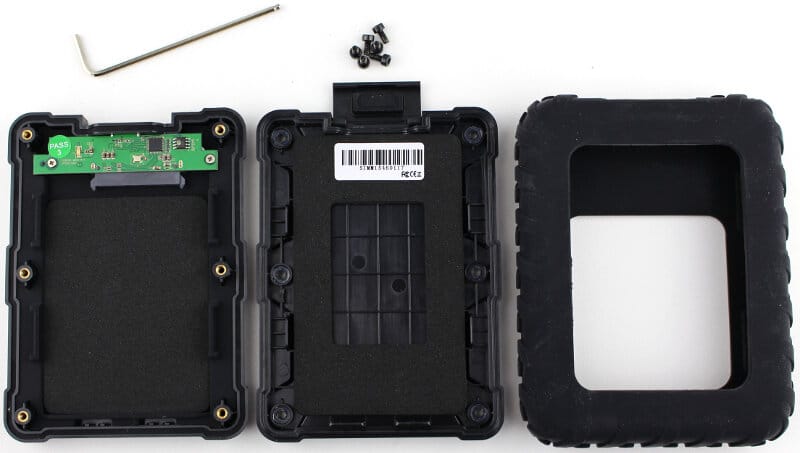 But before we install anything and close it up again, let's have a closer look at the insides of this chassis. We see the vibration and shock dampening foam on both sides of the enclosure that also easily adjusts to your drive's height.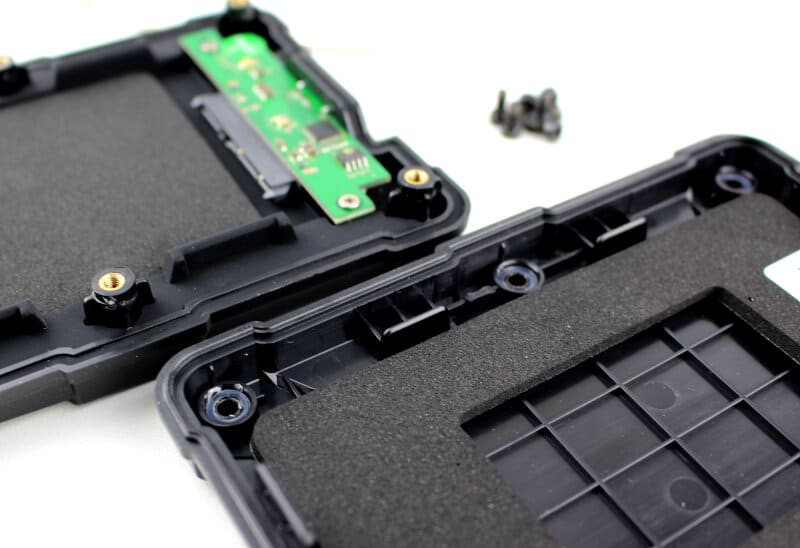 There isn't much of a PCB because there in no need for a lot here. For the most part, everything is taken care off by the ASmedia ASMT2115 chip and the two connectors.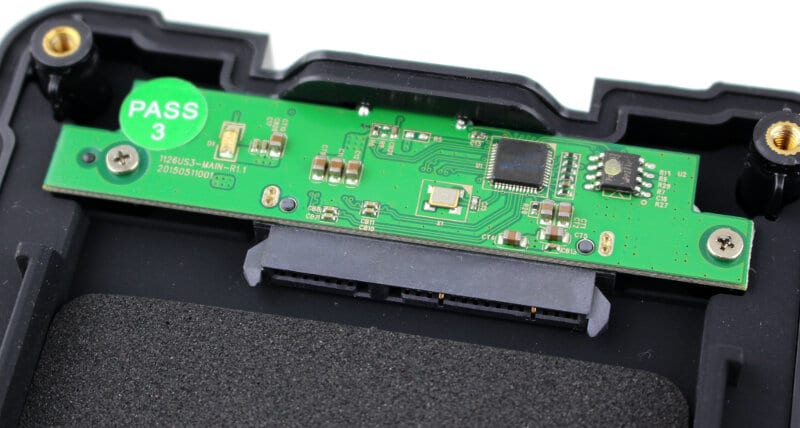 The outside USB connector is also well protected with a large rubber piece fitting nicely around the USB port when the flap is closed.