SilverStone Releases 4-Bay Dual-Thunderbolt 2 RAID Enclosure
---
---
---
Bohs Hansen / 7 years ago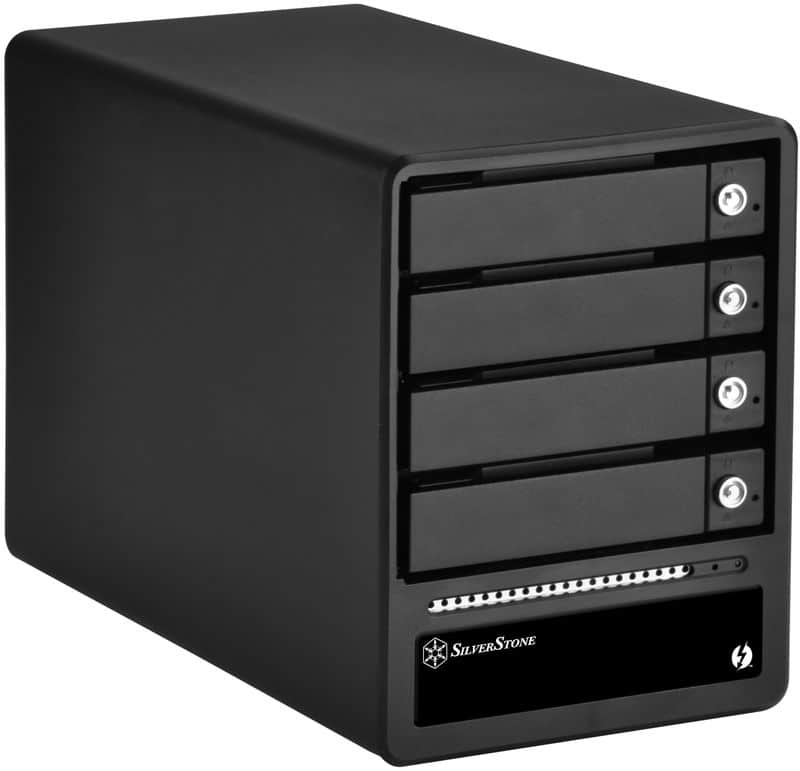 While NAS setups are the way most people go for their external storage needs, DAS (Direct Attached Storage) does have its benefits despite not having their own network connection. While they only connect to one system at a time and not an entire network, they come with an increased data speed and throughput that normal Gigabit Ethernet simply can not match. SilverStone released a new 4-bay RAID enclosure called the TS433-TB which as the name suggests is a Thunderbolt powered DAS.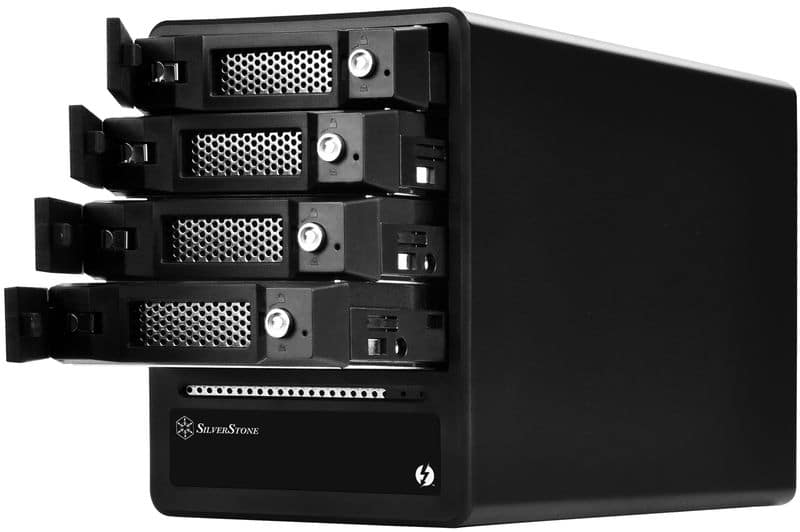 The TS433-TB RAID enclosure comes with two Thunderbolt 2 ports for up to 20 Gbps transfer speed and it naturally also supports daisy chain function. The controller in use, inside the TS433-TB, is a Marvell 88SE9230 which is a 4-port SAS controller supporting hardware RAID 0/1/10 and AES 256-bit encryption while it only consumes a single Watt. The enclosure supports the use of the four drives as individual drives as well as in RAID 0 setup and it is compatible with both Microsoft 8 or newer and Mac OS X 10.9 or later.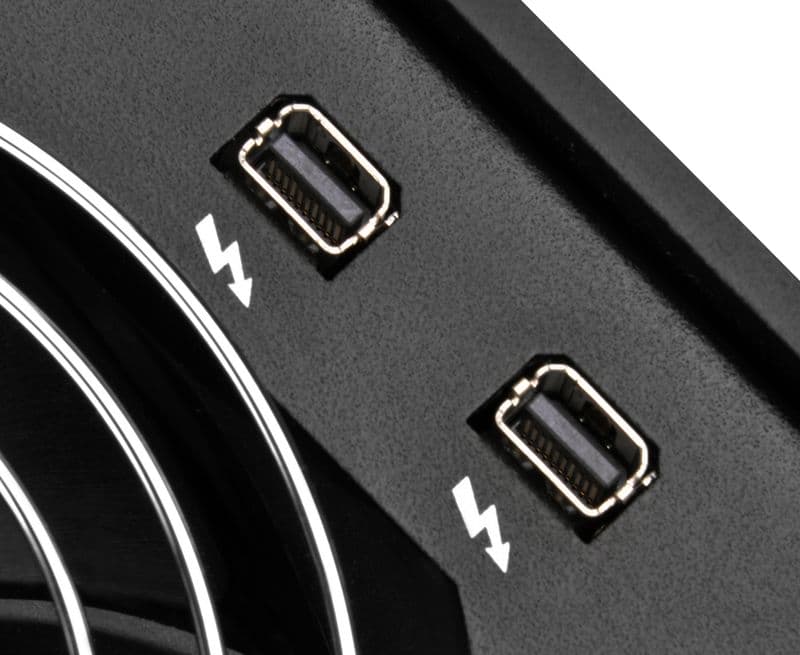 SilverStone didn't cut any corners with the materials used either as the body itself is made from aluminium with zinc alloy handles and individual metal locks for each of the drive bays. For the cooling of the used drives, the TS433-TB has a 90mm low noise fan.
Whether you want to use traditional HDDs for more capacity of newer SSDs for higher speeds, the SilverStone TS433-TB supports both, but only up to SATA3 – which more or less is a given here – and you can also use both 3.5-inch and 2.5-inch drives in the external enclosure. It also fully supports SATA hot-swap function for quick drive replacements while the unit is running.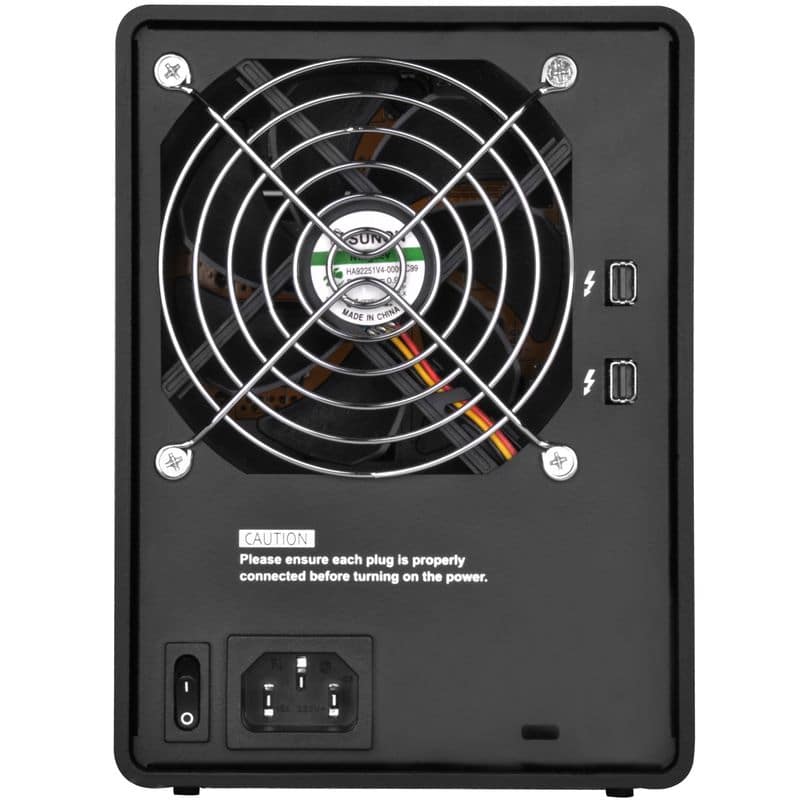 This is surely an impressive enclosure, but it also comes with an impressive price that might put some people off. The MSRP for the TS433-TB is set to $549.80 which might be considered quite a lot for some people. Then again, you also get a great RAID enclosure.