SilverStone Releases DS223 USB-C 10Gbps RAID Drive Storage
---
---
---
Bohs Hansen / 7 years ago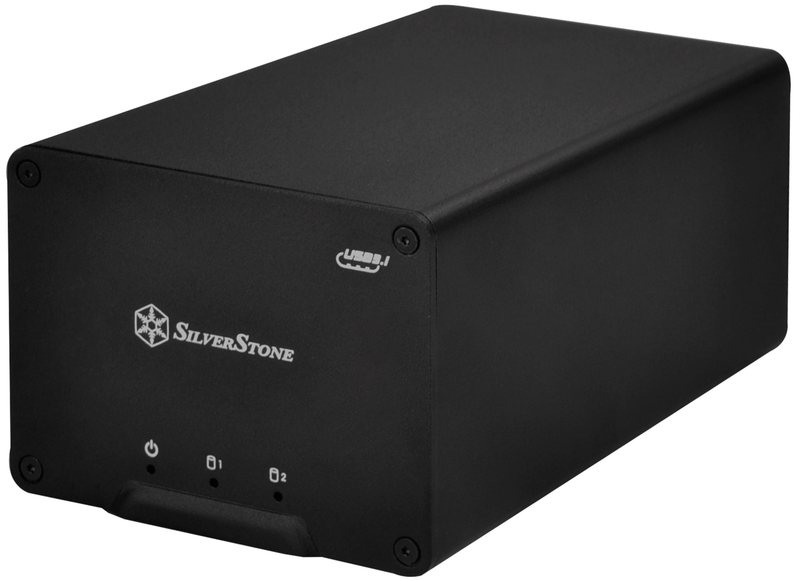 We've seen quite a few external drives utilize the USB 3.1 Gen.2 protocol which allows for up to 10Gbps throughput, but none of them were really able to fully use the available bandwidth as they essentially were coupled with a single SATA drive. That is about to change with SilverStone's latest external drive enclosure, the DS223 which uses just this type of connection and can hold two drives at once.
The Disk Storage DS223 features a hardware RAID function with which you can set either RAID 0, RAID 1, JBOD, or Non-RAID for the inserted drives, allowing you to take full advantage of the 10Gbps. There is no capacity limitation for the used drives, so you can knock yourself out with 3TB HDDs or 2TB SSDs – or whichever capacity the future will bring. The only limitation is the drive size which can be up to 12.5mm high 2.5-inch drives.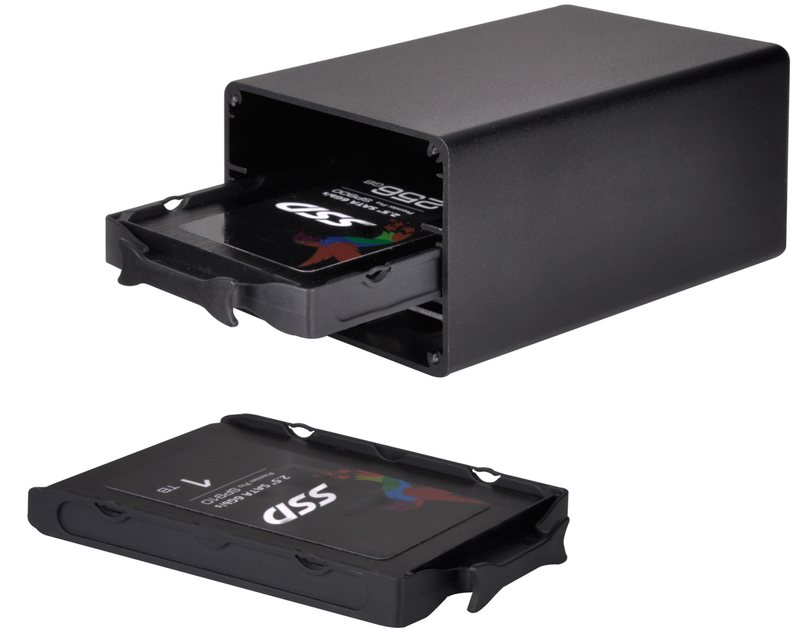 The enclosure is built with an aluminium body and comes with tool-free drive installation. It features a power button on the rear of the enclosure which is great due to another feature. USB 3.1 Gen.2 can deliver enough power that the enclosure won't need any external power source and with that in mind, it's great to have a power button to turn it off when it isn't needed without having to unplug it from the system. Should you connect it to a previous USB standard that can't deliver enough power to drive the enclosure, then it also supports external power but doesn't come with an adapter included.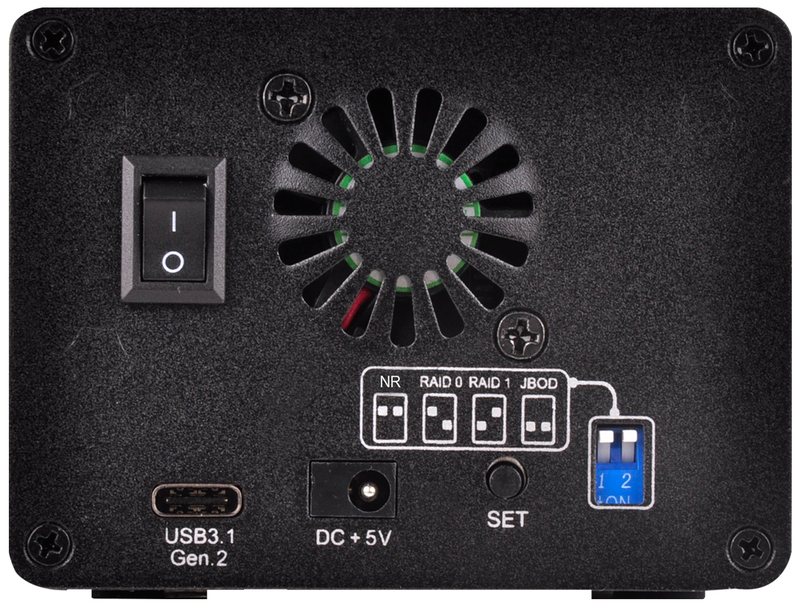 The aluminium enclosure helps with the cooling, but it might not be enough when mechanical drives are used. Therefor, SilverStone added a 30mm low noise fan to make sure that everything will run smoothly even in those scenarios.
The MSRP of $77.76 USD isn't bad at all either, making the SilverStone DS223 look like a great option for 10 Gbps portable RAID setups.
Features
USB 3.1 Type-C connector with Gen2 up to 10Gb/s super speed transfer rate
Supports UASP (USB Attached SCSI Protocol) function for even faster performance
Configurable RAID function (RAID 0, 1, JBOD, Non-RAID)
Aluminum body with tool-free hard drive installation design
Supports 2.5-inch SATA drives up to any capacity
USB bus powered included, no adapter required