SilverStone Releases PTS01 USB 3.0 Enclosure for NUCs
---
---
---
Bohs Hansen / 7 years ago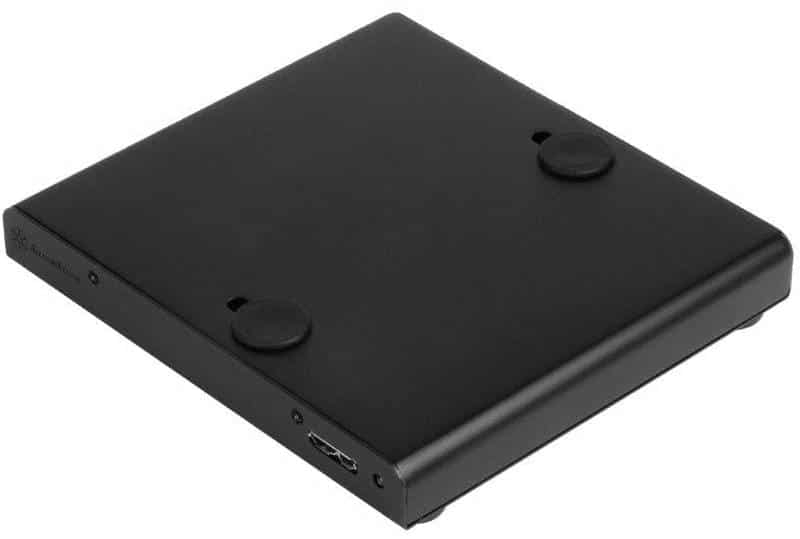 Small form factor PCs such as the Intel NUC systems are great and they provide an impressive amount of power in a very compact shape. They do however have one issue most of the times and that is when it comes to storage. Most of the NUCs only support mSATA drives which will increase the costs per GB over 2.5-inch sized drives as well as generally limit the available storage options. SilverStone now released a new drive enclosure that will fix that issue by adding almost any 2.5-inch drive to such a system via a USB 3.0 connection.
Now USB 3 drive enclosures aren't anything new, but SilverStone's new PTS01 drive enclosure also matches the layout and compatibility of the NUCs or SilverStone Petit Series chassis. The PTS01 is built with aluminium and steel that both helps with the heat dissipation and keep the drive operating at an optimal efficiency. The enclosure has room for one 2.5-inch SSD or HDD with a height up to 9mm and it connects through a micro USB 3.0 type B cable.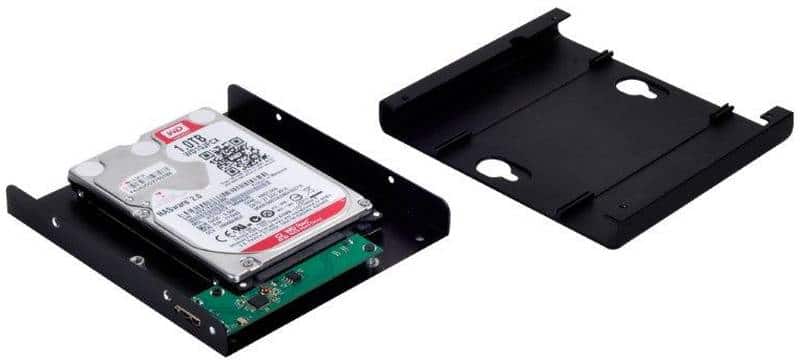 The smart design and compatibility also mean that you don't have to find a new way to place everything just because you expand with a SilverStone PTS01 enclosure. Being compatible with the NUC mounting options, you can simply put it between the NUC and your mounting system such as the backside of your monitor and forget all about the addition except for the increased storage abilities.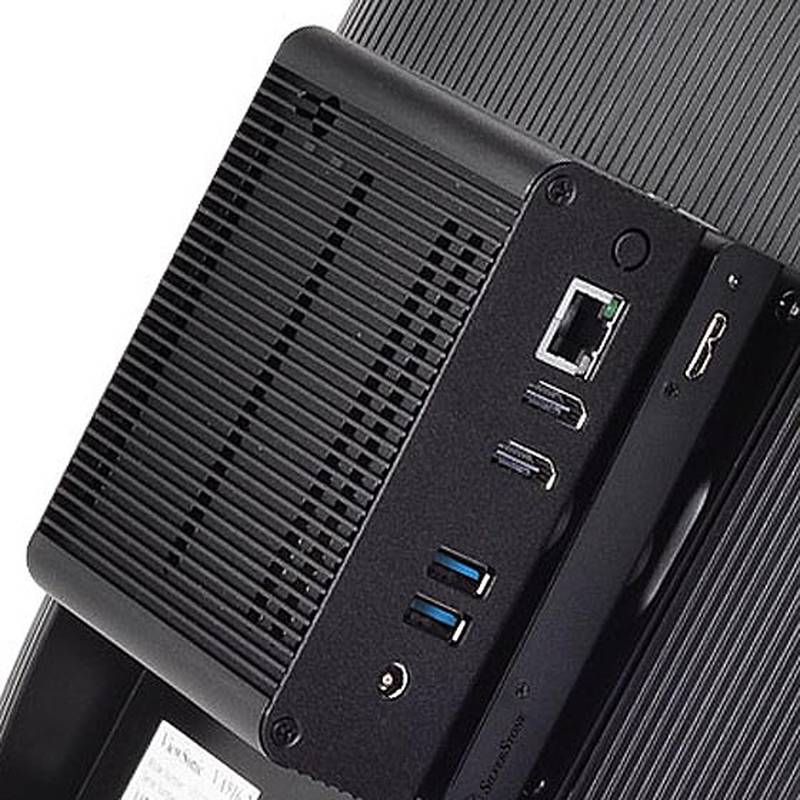 The recommended end-user price for SilverStone's PTS01 is set to $29.20 USD plus tax and it will be available on December 2nd.