SilverStone Releases TS231U-C Dual-Bay 3.5″ RAID Enclosure With USB-C
---
---
---
Bohs Hansen / 7 years ago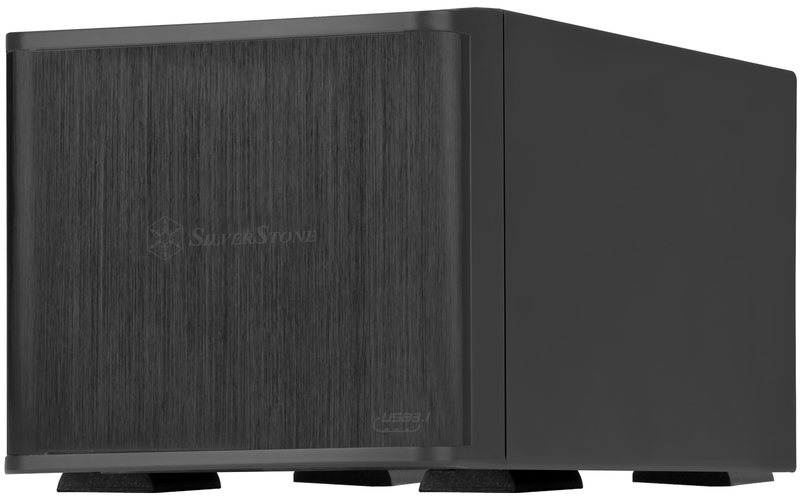 SilverStone only just released the DS223 USB-C enclosure for 2.5-inch drives and now they're ready with the next and slightly bigger one designed for the use with 3.5-inch drives. The new TS231U-C otherwise resembles the little brother in both features and design.
The SilverStone TS231U-C utilizes the latest USB 3.1 Gen2 with a Type-C connector and support for up to 10Gb/s throughput. A 3.5-inch enclosure will most likely be used for HDDs and not SSDs and as such, the high bandwidth isn't as relevant here as it is for the 2.5-inch model which is designed more for SSD usage. Still, the latest HDDs can go past 5 Gbps in RAID setups and that's where this enclosure will eliminate a bottleneck scenario.

The TS231U-C comes with hardware RAID setup on the rear of the box where you can select between RAID 0, RAID 1, JBOD, and non-RAID setups. The compact external enclosure features a screw and tool-less design for easy setup and switching the drives. It comes with support for both BOT and UASP (USB Attached SCSI Protocol), but UASP is the one we want as it gives a much better performance.
Everything is wrapped in a beautiful aluminium body which features a front door to hide the drives and power button away. It also has a silent cooling fan to aid installed hard drives to get rid of the heat. The power supply is internal which saves you from another brick PSU on the floor or behind your desk.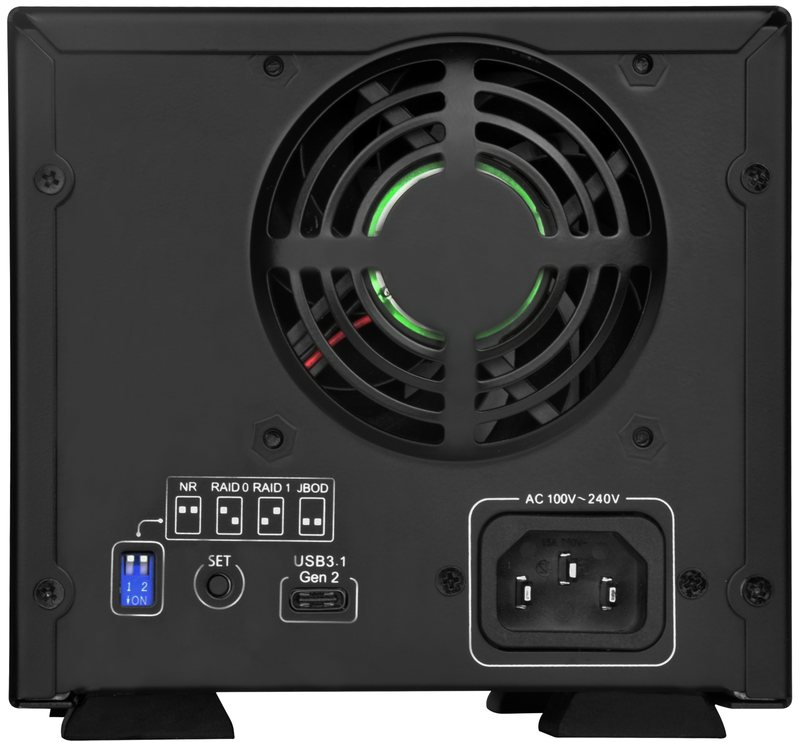 The SilverStone TS231U-C comes with an MSRP of $138.92 USD.
Features
USB 3.1 Type-C connector with Gen2 up to 10Gb/s super speed transfer rate
Configurable RAID function (RAID 0, RAID 1, JBOD, Non-RAID)
Compact and screw-less design for easy HDD installation
Supports UASP (USB Attached SCSI Protocol) function for even faster performance
Aluminum body with Tool-free design
Supports all 3.5-inch SATA drives up to any capacity
Plug & play with support for hot-swapping