Silverstone SUGO Series SG10 Micro-ATX Chassis Review
---
---
---
Peter Donnell / 10 years ago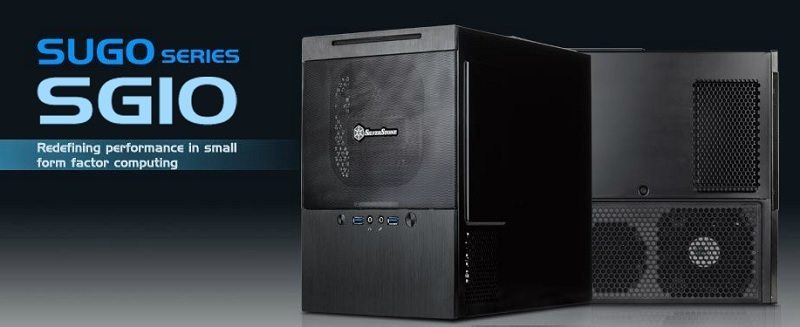 Silverstone have one of the most unique chassis ranges on the market, their ability to fit high end systems into compact and well engineered chassis designs seems endless and they're never far from a new space saving idea, or sleek new design for their small form factor ranges. Not to sell them short of course as Silverstone also create some incredible chassis that are anything but small, such as the RV01 which we recently reviewed. Yet it's the little ones that I enjoy the most, they're definitely Silverstone's strong point and the chassis I'm looking at today has been on my wanted list since I first saw it at CES 2013.
The SG10 is part of Silverstone's SUGO Series and for those of you who are thinking it looks a little familiar, that's because I actually reviewed something pretty similar earlier this year, it's younger sibling the SG09. While some may see this as a revision, that's not really true and Silverstone have given the SG10 a few new design touches that (judging by the picture above) set it far apart from the SG09 in terms of design and build quality.
The small form factor market has seen a big revival in the last year or so and while some people may argue that it never went away in terms of chassis designs, there is no doubt that manufacturers are investing in creating better, high end, compact components such as new m-atx and m-itx motherboards, integrated solutions, APU's, slim graphics cards and more that are perfect for smaller form factor systems. Not everyone has room for a full-tower system, not everyone wants one. There is a big market for the very small and there are plenty of solutions out there for people who want a space saving office solution, a compact and sleek HTPC or something that can be picked up and taken with you to LAN gaming events, so lets take a look at the SG10 and see just what it has to offer.
As you can see from the specifications below, the SG10 packs plenty of features into a 354 x 220 x 295 package.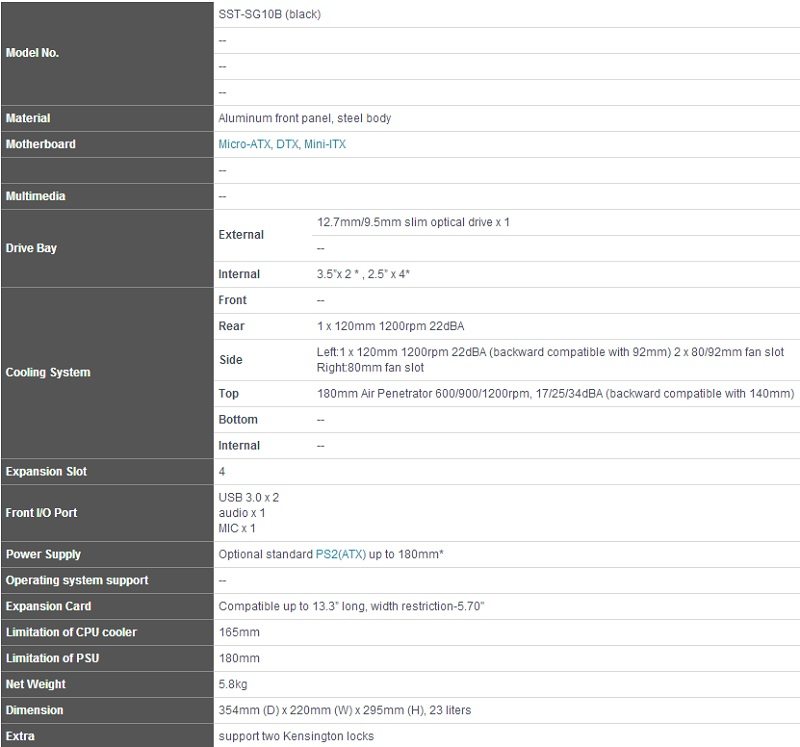 The SG10 comes in a nicely designed box that is lavished with technical details and specifications on the chassis, but of course we'll take a closer look at all that shortly. One little touch I do like is the velcro strap across the top, effectively turning the box into a carry case, it certainly made moving it around the office a little easier.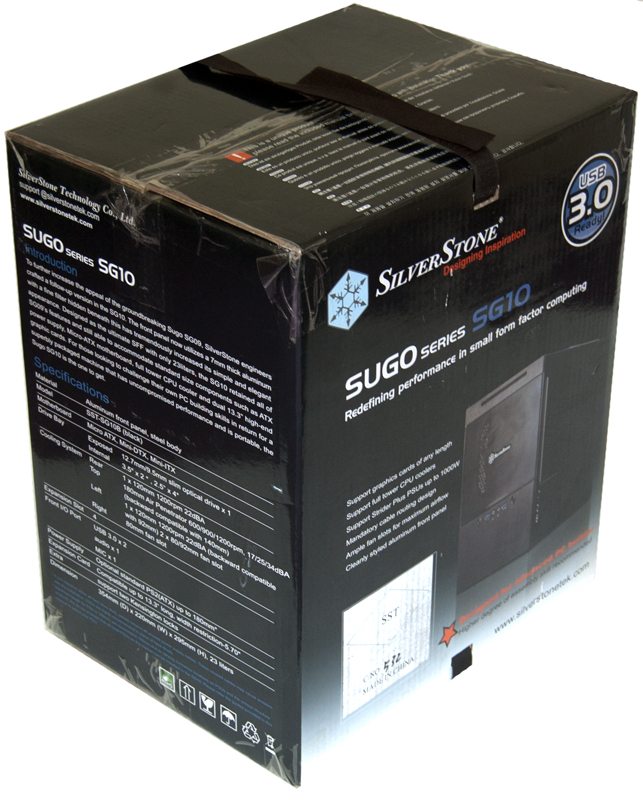 In the box I found a nice selection of extras, including a molex to 3 x 3pin fan adaptor, cable ties, rubber vibration padding, user manual, drive brackets and all the usual screws and bolts required for component installation.