Silverstone SG12 Micro-ATX Chassis Review
---
---
---
Peter Donnell / 6 years ago
Interior
---
The interior of the chassis doesn't look too fancy, but that's because it's just got a standard coating on the metal work, rather than the black finish of the exterior. It looks a little industrial, but it certainly won't interfere with the performance. There's loads of clearance from the front to the back of the chassis, so longer graphics cards should fit easily enough, which is good news for those wanting this for a gaming system. Towards the front, there's a fully removable 2.5″ drive bracket, which will house a staggering seven drives!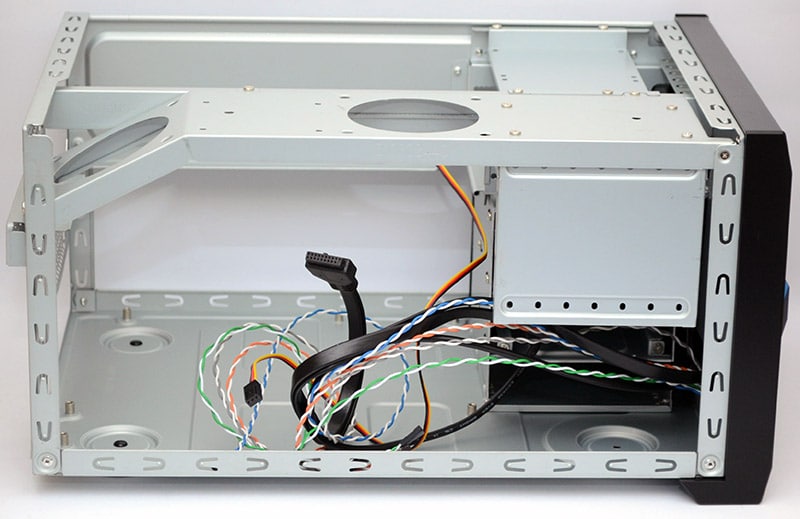 There's a good rack of 3.5″ drive bays towards the front, which securely screw into place. This isn't the easiest for quick drive installs, but it is very secure and that's exactly what you want should you pick your chassis up by the front handle; don't want those drives falling through the chassis!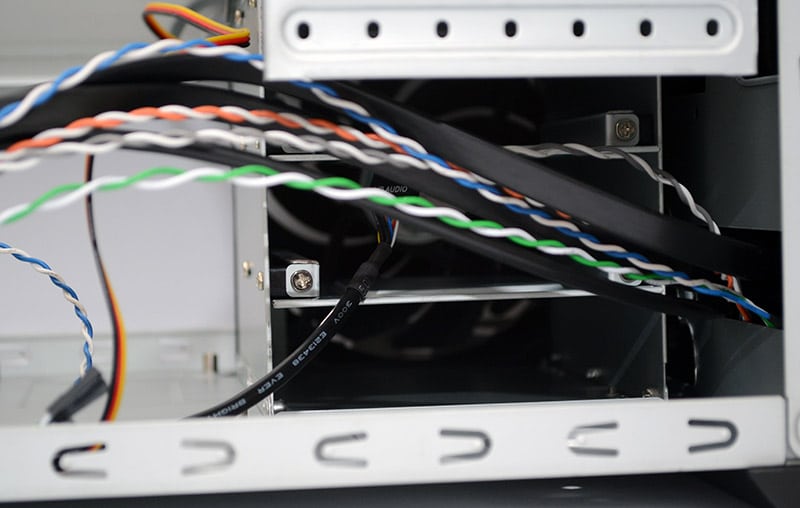 The top fan mounts are quite unique, as they give you a way to blow air right down into the graphics cards, or even exhaust heat away from them dependant on their cooling configuration. This is an optional component too, so if you need that extra headroom, you can remove this bracket completely.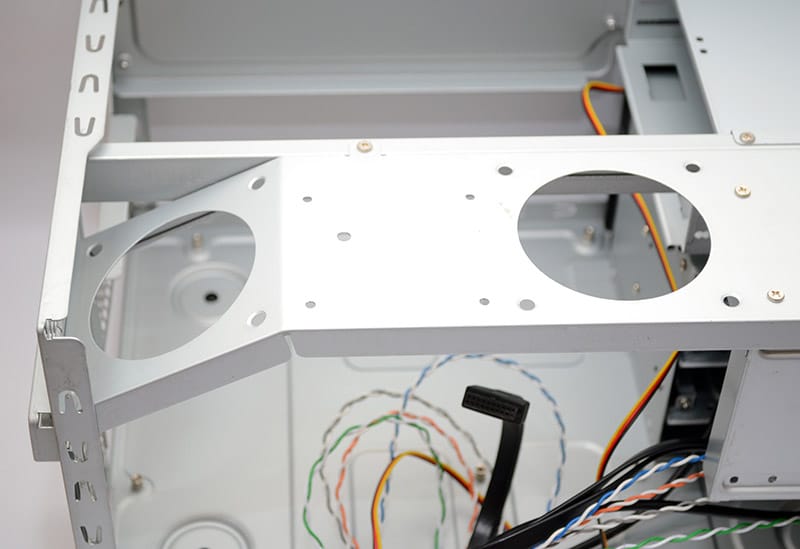 The 5.25″ drive bay is pretty self-explanatory, but there's also a 2 x 2.5″ drive tray on top which can be removed via four screws; handy for cramming even more storage into this chassis.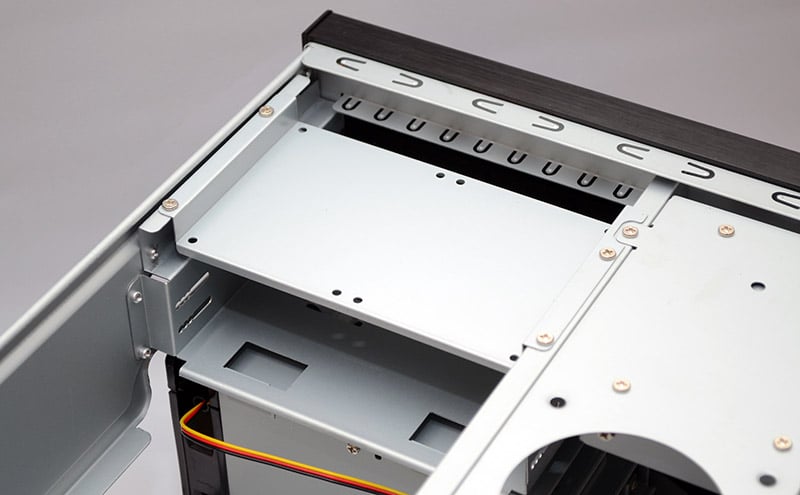 Around the other side, you'll find a 120mm slim fan, which blows directly through the hard drive bays. This is a vital component for those who saturate all the drive bays, as they would create quite a lot of passive heat within the chassis.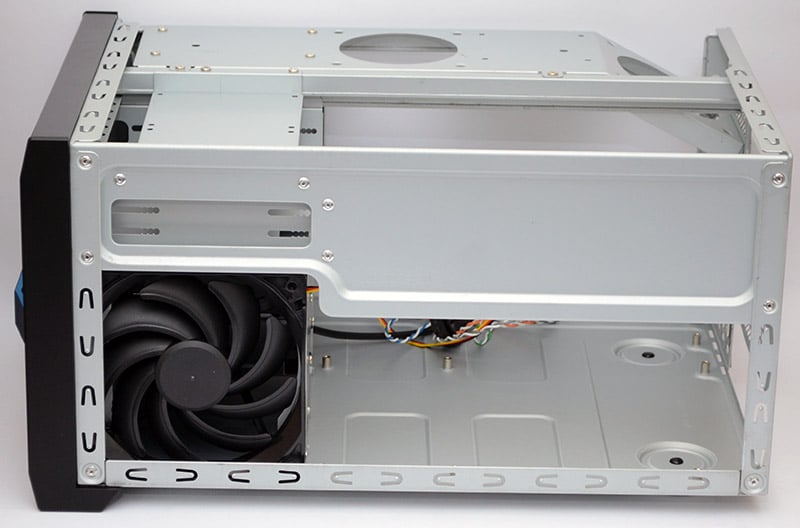 The motherboard stand-offs for mini-ITX and Micro-ATX are pre-installed, so the installation process should be nice and easy.