SilverStone SX600-G SFX Series Power Supply Review
---
---
---
Peter Donnell / 6 years ago
Final Thoughts
---
Pricing
The Silverstone Strider SFX 600W 80 Plus Gold Power Supply (SST-SX600-G) is available from Overclockers UK for £104.99. This isn't especially cheap, but given that SilverStone has little to no competition in the high-power, high-efficiency SFX PSU market, there's certainly a little bit of a premium to pay. You do however get a three-year warranty from SilverStone.
Conclusion
The latest PSU from SilverStone is very good, although it doesn't come without a few minor flaws. This is a really nice unit in sense that it can deliver huge amounts of power relative to its size, but there's certainly room for it to be even better. The passive fan mode is a little pointless, it kicks in a little too quickly and I can see there being benefits in opting to operate the fan constantly, even at a low RPM where it would be inaudible anyway. The fan is a little noisy at full load, but then again it is a small fan and a compact unit, so it's understandable that it has to make a little more effort to keep this unit cool. The ripple suppression isn't great, albeit not bad either, but it could be better. This could be improved with a range of better capacitors, which I would have expected at this price range, but again, it's not something that's likely to cause any issues for consumers or for the applications this unit will be used for.
The need for compact SFX PSUs is growing, as many are moving to slim chassis designs to build gaming PCs that are suitable for their home AV setup, limited office or desk spaces and even extremely portable LAN gaming systems. The new offering from SilverStone ticks a heck of a lot of boxes that make it appealing to system builders and if you're on the market for an SFX PSU, this one should be right at the top of your shopping list. The power output will power any high-end graphics card money can buy, as well as a decent CPU, making it perfect for a gaming system. There's high-efficiency, which will save you some energy costs in the long run, fully modular cables to make the build process nice and easy and it's also fully modular. Overall, that's a pretty good list of winning features.
Pros
Fully modular cables
Three-year warranty
Flat-cables
Excellent efficiency
600W of power
Compact form factor
Cons
Passive fan mode not really needed
Higher than average ripple
Neutral
Will require a chassis with good airflow to prevent high-temps and higher fan RPM modes
"The SFX PSU market isn't exactly rich with options right now, but the 600-G is still one of the best options on the market and will provide you with all the grunt you need for a high-powered and very compact gaming PC."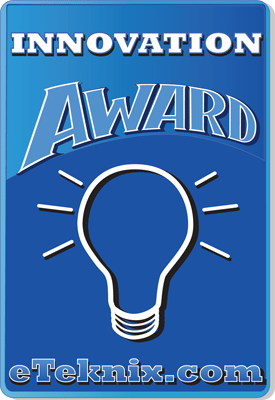 Thank you SilverStone for providing this review sample.