Silverstone Tundra Series TD03 CPU Water Cooler Review
---
---
---
Peter Donnell / 8 years ago
Introduction
---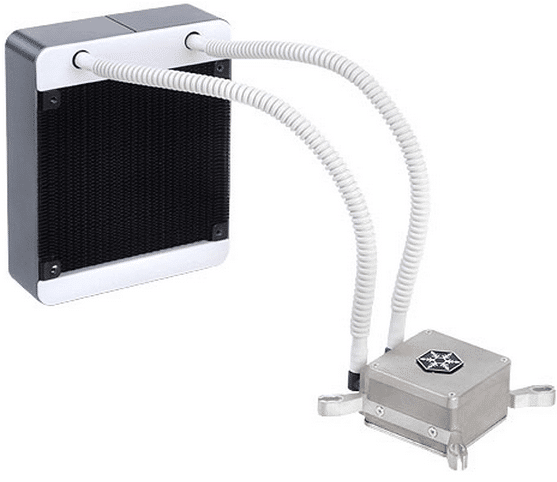 The Silverstone Tundra TD03 is one of the most unusual 120mm water coolers I've seen, it stands out in a market that is crowded by Asetek water coolers that are all pretty much identical. Silverstone have a legendary reputation for their engineering prowess and there's no way they're going to import a 3rd party design for their cooler. It was this unique design that meant I had to get one in for review, I wanted to see what all the fuss was about and I really wanted to see if Silverstones design was better than all the other models that are available on the market these days.
Water cooling is big business these days, what was once the plaything of the enthusiast system builder can now be bought as an off-the-shelve product, installed with ease thanks to the closed loop / all-in-one designs and in many cases you can find a good 120mm water cooler for less than a high-end air cooler. Water cooling has a lot of benefits, it can often cool more efficiently, it's got great potential for overclocking and many water-cooled systems are quieter than their air-cooled counterparts.
The Tundra Series TD03 is an all-in-one cooler with a closed loop design, so it doesn't need re-filling or require any special maintenance aside from an occasional dusting. It's a little on the expensive side at £85 shipped, but if the build quality and performance are as good as previous Silverstone products I have tested, then it should be worth every penny. Of course if the performance isn't that great, then this is a very expensive 120mm water cooler.
As you can see from the specifications below it comes fitted with a copper base and a nickel-plastic aluminium unibody, a nice change from all the plastic that often features on AIO water coolers. There are two high quality 120mm fans included that run from a 4-pin PWM cable.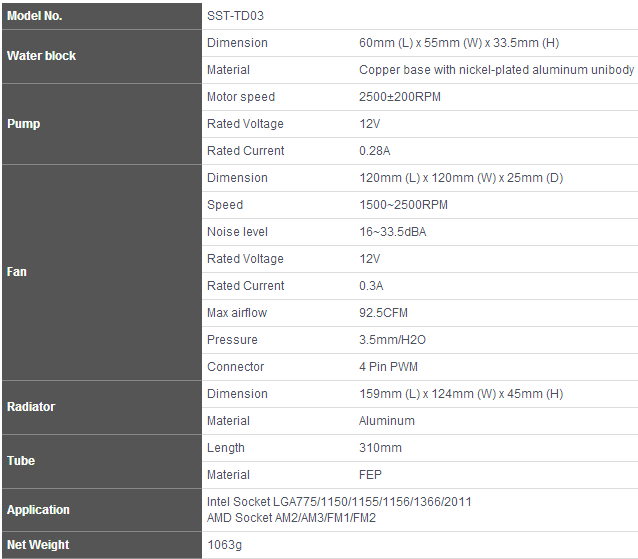 On the front of the box we have a quick rundown of the major features and socket support, pretty much ever major AMD and Intel socket in recent history is supported. You'll also notice a hole in the box, that was my fault (whoops).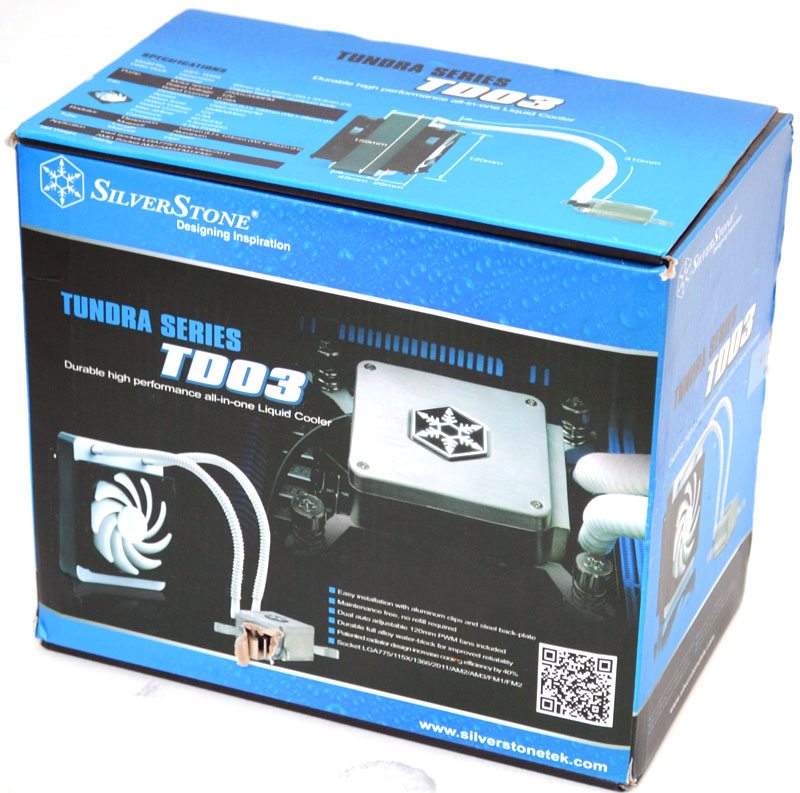 Around the back we have an international break down of the same details we saw on the front of the box.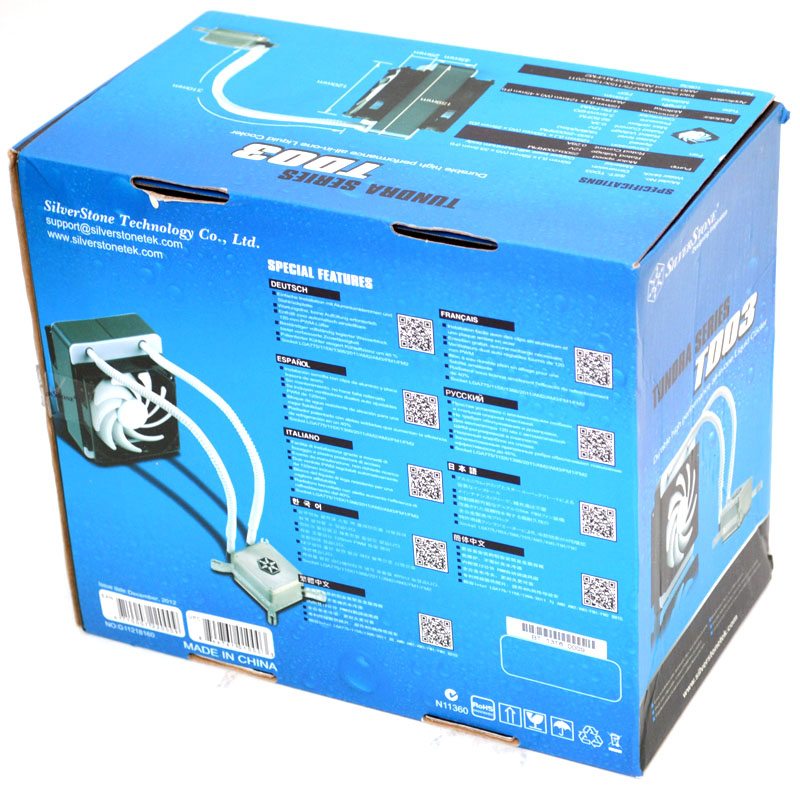 The cooler is nicely packed with protective covers on all the major components, will plenty of space and packaging between each so that they don't get shaken around during transit.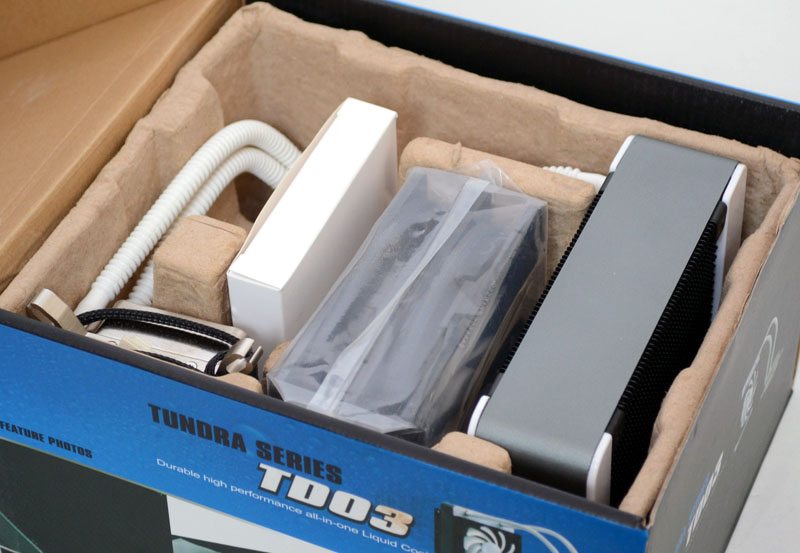 In the box you'll find everything you need to get the cooler installed in your system, including some very nicely finished screws and bolts, thermal paster, a back-plate with the retention clips pre-installed, a Y split fan cable, some spacers, AMD mounting arms and some sticky contact pads.